Undefeated Brit Scott Askham to take on Sweden's Magnus Cedenblad on Saturday October 4th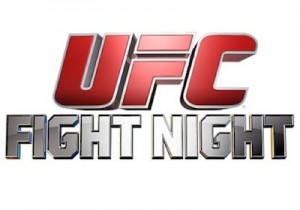 Scott Askham will be putting his undefeated record on the line as he makes his UFC debut at UFC Fight Night Stockholm this October against Magnus Cendenblad. Ticket details to be released later this month.
With a current record of 12-0, Doncaster local Askam is not expecting a warm reception in Stockholm but believes this is his time to show the world what he can do
"Ever since I started fighting it's been a dream of mine to fight in the UFC," said Askham, "I am not here to make up the numbers, Magnus is getting put away. I am not expecting a good reception in Magnus's home town, but I am still going to put on a show for the Swedish fans."
Cedenblad made his debut at UFC Fight Night Berlin: Munoz vs Mousasi in May this year. He put on an impressive show by putting his opponent away in the second round and was awarded a Performance of the Night bonus.
"Scott is obviously a tough opponent with a perfect 12-0 record, very much like my last opponent whom I beat, so I look forward to giving him his first loss too," said Cendenblad. "It's always special to be someone's first and he will always remember me and Stockholm."
With both fighters looking to finish the fight before the third round and impress the Swedish crowd, we can expect nothing less than fireworks on October 4th.
"Fighting at home in Stockholm with my hometown crowd backing me is going to be absolutely amazing," Cedenblad said. "I'm pumped remembering my debut in the first UFC event, how crazy the atmosphere was, and now having seen the Dublin crowd that has set the bar on a whole different level."
Ticket details for UFC Fight Night Stockholm will be released in the coming weeks.
All bouts live and subject to change. Please visit ufc.com for more details.
REF: (UFC, 2014, Press Release)