Worldwide MMA Preview – Bellator, Legacy, Deep, IGF and ONE FC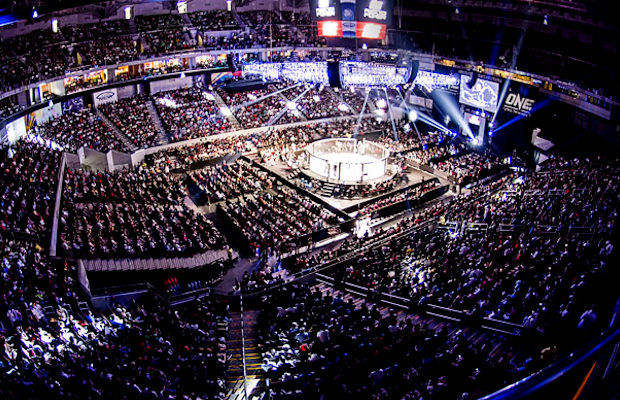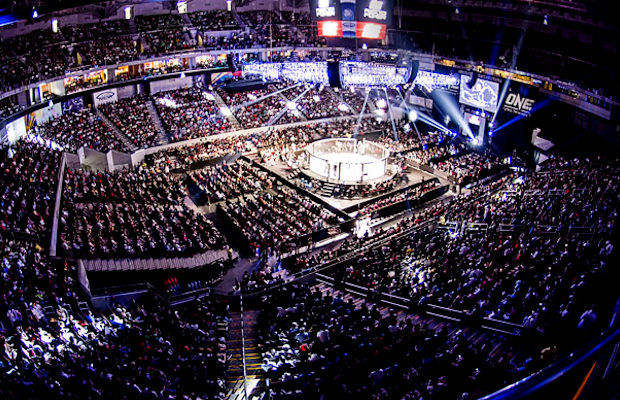 There is action from America, Japan and China to look forward to this weekend, with promotions filling the gap of a rare UFC free weekend.
Bellator 141 from California, United States opens up the weekend in style. In the main event Melvin Guillard takes on Brandon Gritz at lightweight. Guillard is a notorious bad boy who is looking to get his career back on track after a rocky few years. Upon his release from the UFC following a disappointing performance against Michael Johnson, Guillard had two fights under the WSOF banner and missed weight both times. Now he says his head is in the right place and if he can hit the heights he has shown earlier in his career he will be a fantastic addition to Bellator's lightweight division. Gritz has been competing in Bellator for a while and is 4-2 in the promotion but he is a massive underdog here against Guillard. Gritz will be relying on his grappling skills to give him a chance in this fight but considering the inconsistency of Guillard he is impossible to write off.
In the co-main event two more lightweight contenders do battle with Patricky "Pitbull" Freire taking on Saad Awad. Pitbull has been in and around the top of Bellator's lightweight division for a long time but he is yet to taste the gold, this time he is coming off a loss to Marcin Held. Pitbull, much like his brother is a very aggressive fighter and this fight has the potential to be explosive as tensions between the two camps boiled over at a poster signing recently. Awad is riding a three fight winning streak following his loss to Will Brooks and the winner of this fight is very well placed for the next title shot at lightweight.
The MMA return of Justin Wren is another attraction here. Wren has been away from the sport for five years. He has spent his time in DR Congo where has been helping the Mbuti Pygmies and this has given him fresh motivation. Wren had a promising career that included a stint on The Ultimate Fighter and he racked up a 10-2 record before his hiatus. At only 28 years of age, Wren still has time to make an impression in Bellator's heavyweight division. His opponent Josh Burns is best described as a journeyman. He has fought under the Bellator banner before but lost all five of his fights, his most recent being a submission loss to Bobby Lashley.
Two young heavyweights in Raphael Butler and Lorenzo Hood will also do battle on the main card as Scott Coker looks to establish his new look heavyweight division. Marloes Coenen competes on the preliminary portion of the card as she takes on the Australian Arlene Blencowe. Coenen is a former Strikeforce bantamweight champion but she is competing at featherweight now and she has the honour of lasting the longest in the cage with Cyborg Santos.
Also in America on Friday night is Legacy FC 44, which is headlined by Valdir Araujo and Alex Morono in a welterweight fight. Araujo represented Blackzillians on the most recent season of The Ultimate Fighter. He beat Steve Carl on the show but was also defeated by Nathan Coy so he knows he has to make a big impression if he wants to get a shot at the big show. Morono is on a three fight winning streak and he has a big opportunity to steal Araujo's thunder here.
Araujo's Blackzillian The Ultimate Fighter teammate Carrington Banks is also competing on the card. Banks hasn't competed in a professional MMA fight in a while but he was successful on The Ultimate Fighter where he beat Sabah Homasi in a unanimous decision. He is still very young in his career with only three fights on his record but he is certainly one to watch. His opponent Justin Reiswerg is a Legacy FC stalwart with an 8-4 record.
Saturday brings us to Japan for a Deep event which features a slew of Japanese MMA veterans including leg lock specialist Masakazu Imanari and Yuki Sasaki but their opponents are disappointing, especially in the case of Imanari as he takes on a debuting Korean fighter.
On the female portion of the Deep card, entitled Jewels, there are two Japanese fighters looking to bounce back from disappointing outings in Invicta. Mizuki Inoue lost a competitive and entertaining decision Alexa Grasso last time out but now she is back in Japan defending her strawweight title against Emi Fujino. Fujino is on a three fight winning streak since losing to Jessica Aguilar and will also be trying to avenge a previous defeat to Inoue.
At bantamweight, Takayo Hashi is back from an unsuccessful attempt to win Barb Honchak's Invicta flyweight title. Hashi is up against a young Korean Ji Yeon Kim who she fought to a draw last year. Kim has an odd record with three wins and two draws and is up against a much more experienced foe here. Hashi has been competing for more than a decade and has racked up more than 20 fights.
Also on in Japan on Saturday is IGF 4. This event features the semi-finals of IGF's heavyweight grand prix. Heavyweight is used loosely here as main attraction Chris "Huggy Bear" Barnett is likely to weigh in at over 300 pounds. Barnett has an impressive 13-1 record and fans have been eager to see him attempt to make the 265 pound heavyweight limit. His inability to do so has severely limited his career prospects up until now and if he is unable to make it soon it could be a huge waste of ability and potential. Barnett beat Emil Zahariev to make it this far and now comes up against Oli Thompson. The Englishman beat Minowaman in the quarter-final and will be a stiff test for Barnett.
In the other semi-final Sweden's Yosef Ali Mohammad faces Brazil's Fernando Rodrigues Jr. Mohammad is one of the best prospects at heavyweight right now, he sports a 5-1 record and beat Dion Starling with a quick KO in the last round. He is an agile heavyweight who strikes from odd angles and has a good submission game and if he wins this tournament he will be in a great place to get a contract with one of the bigger promotions in world MMA. Rodrigues made quick work of Antony Rea in his last outing. This is a great match-up between two young heavyweights which is rare anywhere in MMA right now.
Also on the card is Japanese judoka Satoshi Ishii. He transitioned to MMA with great fanfare but has so far failed to live up to the hype. He has fought a range of experienced heavyweights so far in his career including Fedor Emelianenko, Mirko Cro Cop and Tim Sylvia but he has yet to live up to the hype. Many people presumed he would be in the UFC by this stage in his career but things have stalled since two defeats to Cro Cop. He will need to impress here against journeyman William Penn.
The next relevant action comes on Tuesday when One FC presents a card from Shanghai, China. It is a big improvement on their latest cards and it is headlined by a middleweight title fight between Igor Svirid and Vitaly Bigdash. Svirid has won all ten fights since dropping his debut and captured the vacant One FC middleweight crown against Leandro Ataides. That fight was in November and he has been campaigning furiously on social media to be given another fight and finally his wish has been granted. Bigdash is an undefeated Russian who holds a 7-0 record with all finishes.
In the co-main event Roger Huerta takes on Koji Ando in a lightweight clash. Huerta's career has been on a downswing since his epic clash with Clay Guida in 2007. He picked up a win in his last outing and could easily see himself in the title picture with a victory here. Ando fell shot in his attempt to dethrone Shinya Aoki in his last outing but he went the distance with the submission specialist and not many manage that.
Elsewhere on the card, two former Bibiano Fernandes victims do battle when Koetsu Okazaki battles Dae Hwan Kim with both coming into the fight off a loss in their previous bouts. There will also be a four man flyweight tournament featuring local fighters.