Teaser Trailer for EA Sports UFC 2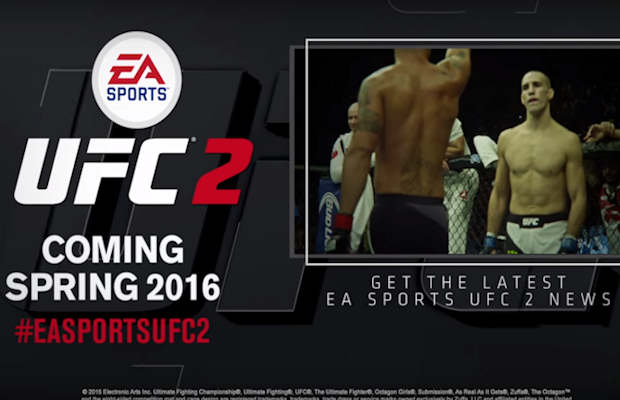 After a lengthy wait, the UFC is returning to next-gen consoles such as Playstation 4 and XBOX One according to an announcement from EA Sports last night.
EA Sports UFC 2 is scheduled for a Spring 2016 release and according to this 'Vision Trailer', will provide MMA fans with the most authentic Octagon experience so far.
As the release date looms closer, we are expecting much more coverage from UFC 2 so stay tuned for further details.