Artem Lobov wants Swanson or 'Korean Superboy' at UFC London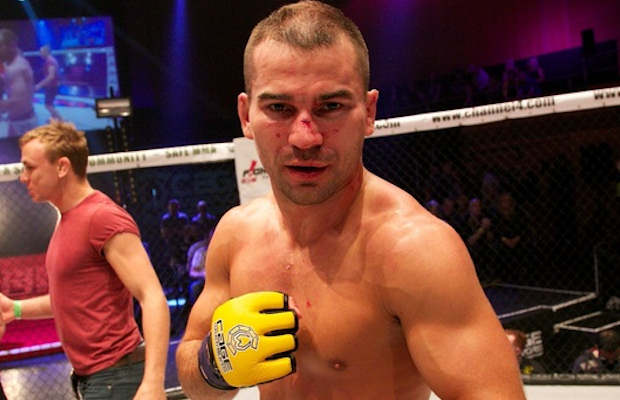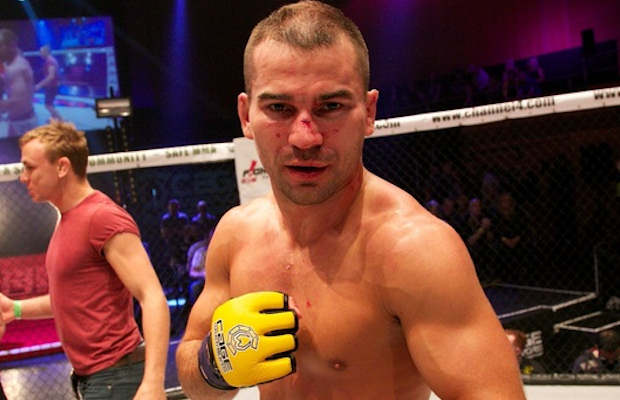 The Irish MMA masses were looking forward to Artem Lobov being given a firm step up in competition after him handing Japanese knockout artist Teruto Ishihara his first promotional loss at UFC Belfast.
Yet, despite 'The Russian Hammer' telling Sean Shelby that he was available for anything but the high altitude of Denver after the win, he has still yet to hear when he will return to the Octagon.
Yesterday, Lobov told the Irish Daily Mirror that UFC London would be the ideal next port of call for him. Having stuck his neck out to try and gain clashes with a number of fighters in the division via social media challenges, Lobov has been disappointed with the absence fighters willing to take him up on his offer.
"I've always prided myself on fighting anyone, and back when I was on the European scene I thought that everyone in the UFC was the same way," Lobov told SevereMMA in an exclusive interview.
"Now that I'm in the UFC and I'm watching all the greatest fighters in the world compete, I'm quickly beginning to realize that there are not that many guys that want to fight.
"Everyone wants the money, everyone wants a good life, but they don't want to fight. You see it often when a guy gets a win. You don't see them for a while because they want to ride the wave of the win and not think about fighting.
"I'm not like that at all. I love fighting, I got into the sport because I love fighting and I want to do it as often as I can."
When asked who would be the ideal opponent for him in London, Lobov revealed that he was trying to earn himself a bout with Mirsad Bektic, but now that he has been matched he wants to meet one of the fighters involved in a 2016 'Fight of the Year' candidate, Cub Swanson or Doo Ho Choi.
He said: "Really I'm leaving it up to UFC to decide my next opponent. Sean Shelby is the matchmaker, that's what he's good at. He's been doing this for many years and he gave me a good matchup for my last fight. I even told him how grateful I was for him putting that fight together after it.
"I think he'll give me an exciting matchup, but I'm ready for everyone. I wanted Mirsad Bektic, but I seen recently that he has been matched for UFC 209, so it's not going to be him.
"Cub Swanson or 'The Korean Superboy' would be a really good fight. Their last fight was great and I really think I match up well against either of those guys. I really think that would be a good one.
"With Cub especially, I think that would be a very big fight for London. I think the fans would like to see me in their with 'The Korean Superboy' in London as well."
Either of those two matchups for Lobov would provide the fans with mouth watering stand-up battle, and the SBG man admitted that meeting a perennial title contender like Swanson would be "huge" for his career.
"It's always an exciting matchup when you see two guys that have the power to knock each other out going toe to toe.
"When Cub fought Choi, everyone thought that he wouldn't be able to win it but they forget that his losses have come against some of the best fighters in the world. It's nothing to be ashamed of.
"He's a very skilled striker for sure, and I think a fight between me and him would be huge for my career. Not only that, but it would be a great fight."
On the subject of Choi, Lobov believes that even though the surging featherweight is immensely popular, should he lose again he could already have one foot out the door with UFC. The Russian thinks he could be the one to close the door behind the young star if they get matched
"If he fights me, it's over for him. That would be it. When you have two losses in a row then the shine really comes off you. Even though his last fight was a loss, a lot of people think it was one of the best fights of the year. It was a great fight against Cub Swanson, so that didn't bring down his stock too much.
"Another loss to me, and it would be all over for him," he said.
Many watched Choi struggle to stand up after the clash with Swanson, seemingly oblivious to what was going on around him due to the damage he took. Although the shots Swanson connected with could have a lasting impression on Choi, Lobov highlighted how dealing with his first UFC loss could be much more of an ordeal for him.
"Maybe fighting a knockout artist after that fight would be a bad idea, but he wasn't knocked out by Cub. The really important thing about that fight is that fights like that can change peoples' mindsets.
"I'm one of the few guys that truly challenged himself before the UFC. I was developing my game and I was taking on a lot of guys that had better skill sets than me, and I often won. That's what I believed was necessary for me to grow.
"A lot of other people don't do that. They don't know how to deal with it when they get to the UFC and have these challenges coming at them. When they come away from a fight like that without a win it does huge things to their confidence.
"It can completely shut you down and you may never come back. Even though Ronda Rousey was taking on top opposition, it seems as though her confidence completely went when she lost to Holly Holm. We could see it in her last fight. She was very gun shy.
"I know how that feels. I've been there after losses, but after I had a few more I found that I was so low that I couldn't even perform when it came to fight. I just couldn't let my shots go.
"I had to work through that and the only way to do that was take on harder challenges against tough opponents. It took me many years to do that, to get my confidence back up.
"Now I'm in a situation where nothing can shake my confidence."
@PetesyCarroll