Eddie Alvarez "won't rest" until he gets title back; perplexed by Kevin Lee's title shot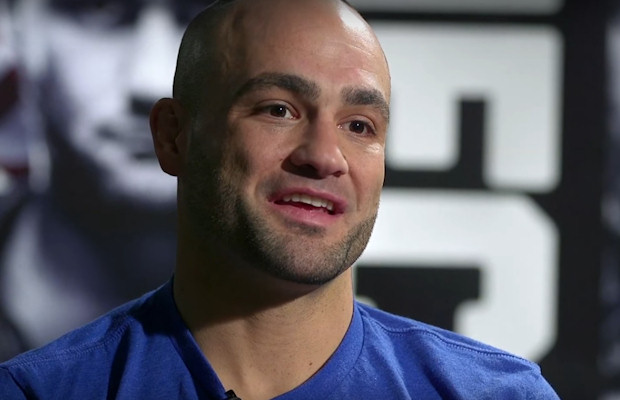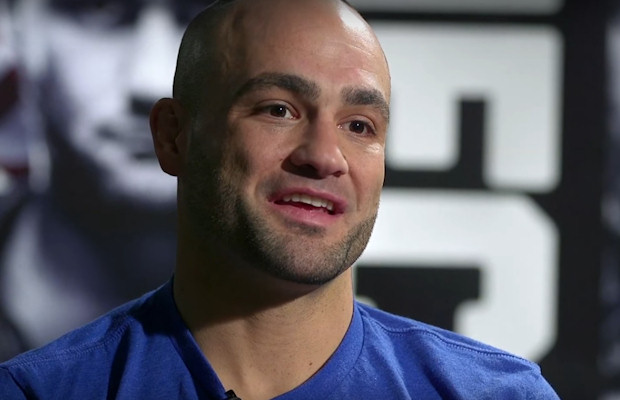 Former UFC lightweight champion Eddie Alvarez says he will not rest until he once again becomes the UFC lightweight champion. The 'Underground King' believes he is two devastating wins away from another title shot. Alvarez also believes the upcoming interim title bout between Tony Ferguson and Kevin Lee is an "odd" match up and Alvarez claims that he had a much harder path to a title shot than Kevin Lee.
Alvarez coaches opposite his next opponent Justin Gaethje on this season of the Ultimate Fighter. The pair throw-down at the TUF 26 Finale on December 1st and Alvarez says he is relishing the challenge.
Alvarez is coming off a No Contest against Dustin Poirier after landing illegal knees to end the bout but the former 155lb kingpin wants to get back to get number one contender spot and says the road back to the top starts in December.
"Whether I won or lost, didn't matter to me. I was about putting myself in a position for a world title. You know what I mean. I wanted to make sure that I fought the proper guys to do that. So, I want to continue to do that and with a guy like Justin who everybody is pushing and have there eyes on. Knocking a guy out like him and then maybe getting a number one contender [fight]. That's my goal now, to put Justin away. Get one of the number one contenders, put them away, and my title back. I won't rest until I do. "
The Philadelphia native believes the upcoming UFC lightweight interim title fight at UFC 216 between Kevin Lee and Tony Ferguson is "odd." Alvarez says he is perplexed as to why that fight was made.
"I don't even know what that fight is. I don't know what happened there. Out of nowhere they made an interim belt, and had Lee fight Ferguson. This is very odd for me, what went on there? You know. I don't know what went on there."
Alvarez went on to add that Kevin Lee has been given an opportunity without having fought the level of opposition to warrant such a chance. Alvarez doesn't believe Kevin Lee has proved himself.
"I'm going to fight Justin and work my way back to a number one contender and stuff like that. And then out of nowhere, they put up a belt and then put them two guys to fight for it. I'm like… the guy (Lee) beats Michael Chiesa and he gets a title shot. That was very odd for me. You know what I mean? I had to fight Donald Cerrone, Anthony Pettis, Gil Melendez, Rafael Dos Anjos. I had to fight these guys in order to prove myself in order to get a title shot. This guy won against a TUF winner and then he gets a title shot. It was very weird for me to see that. "
You can listen to the full interview below on this week's Talking Brawls
Niall & Petesy are back to talk UFC Pittsburgh, BAMMA, CWFC, Jones, review UFC 215, your questions & more. Darren Till also stops by to talk about his upcoming fight against Donald Cerrone. Eddie Alvarez also joins the show to talk about TUF, Justin Gaethje, Lee vs. Ferguson & lots more.
Darren Till joins the show at approx 29:35 minutes in
Eddie Alvarez joins the show at approx 65:00 minutes in