Cowley On Cerrone: He'll take one smack down the middle and he is gone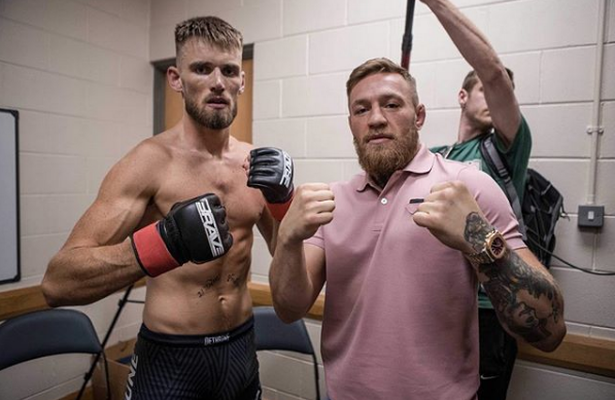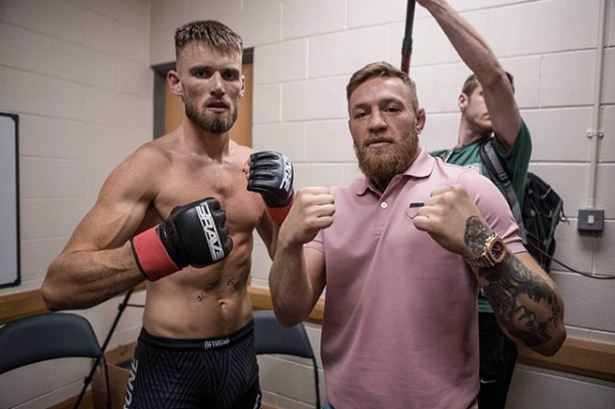 This Monday evening SevereMMA's Sean Sheehan spoke with SBG Ireland's Cian Cowley who will experience a different kind of Christmas this year as he prepares himself for battle at Brave CF 33 in Jeddah, Saudi Arabia on December 27th.

"The only date they gave me was the 27th and when I first heard about it I was unsure because I love Christmas. Once I signed it [the contract] and it was done it hasn't even been on my mind. It's weird I don't have the Christmas feeling anymore."

Cowley, who fights out of SBG Ireland's headquarters in Dublin, faces off against Sam Patterson who fights out of Team Crossface in Watford in the UK.

"I was due to fight him on that London card in July and he pulled out. I was kind of preparing for his height, he's 6 foot 4 so I've been preparing for that type of body now for a while. I'm not overlooking him at all, but he is nowhere near my level when it comes to MMA standards. He's dangerous, he's long and he has a nice few submissions up his sleeve, so I'll have to be very wary of him everywhere."

Before coming into the world of Mixed Martial Arts the Dublin man was a highly decorated Muay Thai competitor. At the age of 15 he left school and moved over to Thailand in order to follow his dreams and became one of the best fighters at his level in Ireland winning multiple national titles. He opened his own gym at the age of 19 and soon after joined forces with John Kavanagh in order to begin his transition into Mixed Martial Arts.

Upon his move over to Straight Blast Gym Cowley quickly became one of the main training partners of fellow SBG stablemate Conor McGregor. He played a pivotal role in preparing 'The Notorious' for his rematch against Nate Diaz at UFC 202. While preparing for his own fight he also has the been part of the camp preparing McGregor for his upcoming bout with Donald Cerrone.

"The timing is perfect, I had been training with Conor year-round anyway," said Cowley.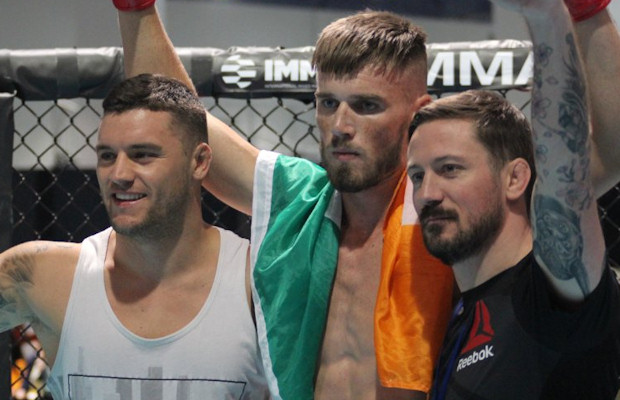 "He had the fight signed and I had the fight signed around the same time, so the mindset changed. I've been doing a lot of work with Conor leading up to this fight and that is paying it's toll to me too because I'm sparring the best in the world. I'm getting that firsthand work so it's been great for this camp. It's great for the both of us. We are both in prime shape."

Speaking about Cerrone who happens to be primarily a stand-up fighter Cowley confidently says, "I'm a lot better than Cowboy on the feet I don't care what anybody says. When I'm helping Conor, I'm helping Conor. It's all about him, these are big fights for the gym, for Ireland and for Irish MMA. I see it that way when I'm training with Conor."
"I'll be studying him [Cerrone] as much as I can, even though it's very hard because I don't really like taking smacks off him [McGregor]. I do my best to mimic Cowboy to the best of my ability and I give him [McGregor] some good work."

We have only seen Conor McGregor fight once under the UFC banner in the last few years and the question hot on everybody's lips is what he is currently looking like in the gym. Cowley spoke promisingly, "Obviously he hasn't been fighting in a while, but I've been training constantly with him, even with everything that's been going on."
"I don't even want to say new and improved because he is an animal and he always has been. This is a great fight for him to show that even more he's going to stamp his mark and move onto the next one."

When asked about his prediction for the fight Cowley was sure of the outcome. "I think he puts Cerrone out very early in the first round to be honest. Within the first minute he'll dust him off handy enough."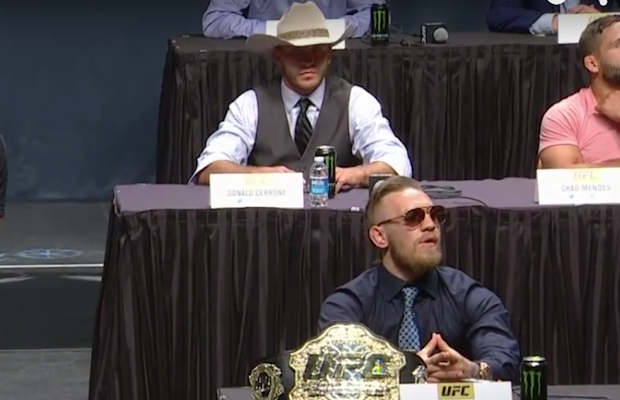 Ceronne himself spoke last week abut his plans to stand and bang with McGregor as opposed to grappling and taking McGregor down. Giving his thoughts on that statement Cowley stated, "He will be shooting yes, he will be pulling guard because he's going to take one smack down the middle and he'll be gone. Cowboy is known as a great kickboxer but there are levels to this game.
"I'm not writing Ceronne off he's a legend, he's a great fighter but I just know from training with Conor firsthand. Even with the Aldo fight, Aldo was putting Thai Boxing on the map in MMA and I just new it was a car crash of a fight for Aldo. I even predicted that the first shot that Conor landed was going to put him out and that happened. It's a similar case with this fight."

You can listen to the full interview with Sean Sheehan and Cian Cowley below in which he also speaks about rebounding from his losses in MMA, his future ambitions to fight in the UFC, fighting all over the world and his take on the recent Cage Warriors/Bellator debate.

You can watch Cowley fight live and for free on BraveCF TV on December 27th.
SoundCloud
YouTube