At long last, Cage Warriors arrives in Manchester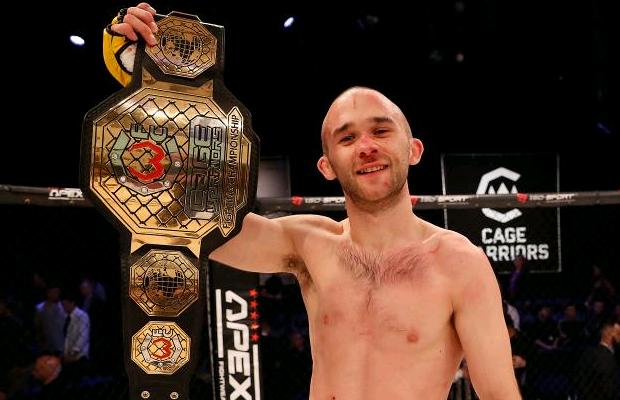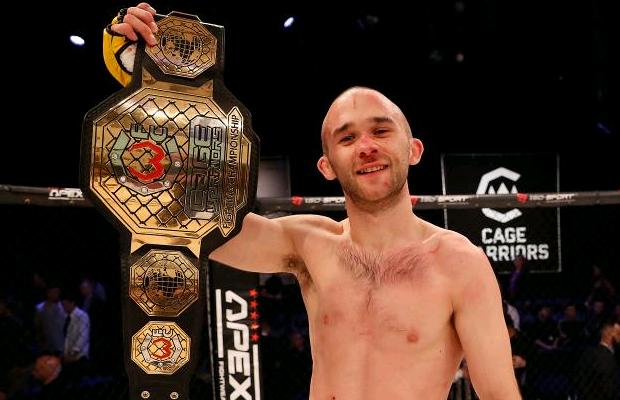 For as long as mixed martial arts has been prevalent on UK shores, Manchester has long had a striving foundation and history to go along with its existence. From the regional shows such as FCC, UCC and ICE FC to larger shows such as BAMMA and UFC – most notably UFC 204 in 2016, with Michael Bisping defending his middleweight crown at the Manchester Arena, making for the biggest fight on UK soil. Out of all the shows that have come and a gone in the North West and around Manchester, Cage Warriors will finally make their debut this weekend.
When you look at the history of MMA in this city, it's quite extraordinary that this will be the first time. The teams and fighters that have come and gone from gyms such as SBG, 12 Gauge MMA, Hyde MMA, Team Coloseum and Moss Side Ground & Pound and even the infamous Wolfslair, MMA and fighting in general has always developed greatly in Manchester.
Other cities have had their boom in recent years in Liverpool and Ireland and maybe Manchester's happened a little too early for its own good. You now see it with prosperous gyms like Manchester Top Team, representing with its own UFC fighters and prospects from coming far and wide, while you still have mainstays like SBG Manchester still going from strength to strength. Now is the time for what feels like a 'second coming' in the industrial city.
For every boom in MMA, it begins with one man. A strong, charismatic, wild character that people will love and other love to hate. Liverpool have Paddy Pimblett, single-handedly bringing multiple events to the Echo Arena. The biggest of them all undoubtedly being Conor McGregor in Ireland – both men sharing similar loud, cocksure traits.
Manchester previously had Michael Bisping, bringing events back to this worker-bee city. In the next generation, in 2020, it's Jack Cartwright (7-0) at the BEC Arena. With dynamite in both fists while having a greatly underrated wrestling prowess, Cartwright has stated what brings the money, fame and hype; it's rendering men unconscious.
Especially in a weight category often criticised for having 'little guys with no knockout power.' Jack has silenced those arguments following his sleeping of two top-ranked European bantamweights in Cage Warriors' one-night tournament to claim the promotion's 135-pound title. He was the dark horse from his entry to his first fight. Then people began to realise he might not be one to underestimate.
As the boom from Cartwright's debilitating power serenaded the mind of his opponents to sleep, that same boom has resulted in the rat-tail rocking bantamweight finally bringing Cage Warriors up to Manchester. It's hard for it not to feel long overdue, but at long last here it is mere days away – with a Manchester native headlining.
Conveniently, his adversary on the night, Manuel Bilic (15-6) also likes to throw hands in similar fashion. Something that Cartwright has noted in relishing, stating it won't last long if the latter intends on using as an approach. For the onlookers, that only makes for a fiery fight on a cold night in Manchester.
As aforementioned, this is undoubtedly a show that's been a long time coming. The boom has re-emerged in North West with gyms, talent and prospects of all sizes. The buzz is most certainly back ahead of Saturday's clash and if fireworks go as anticipated, this should not be last time Manchester sees a revolution.