UFC 260 – Severe MMA Staff Predictions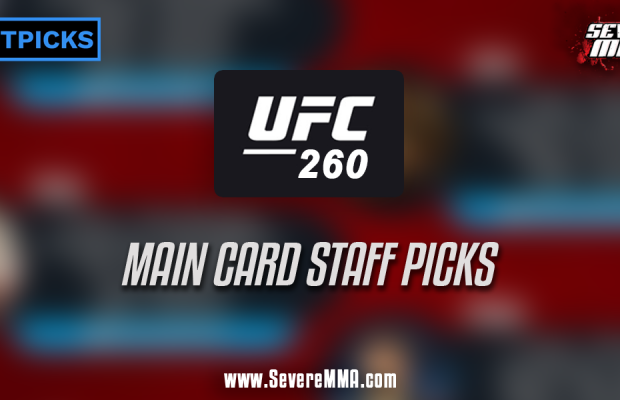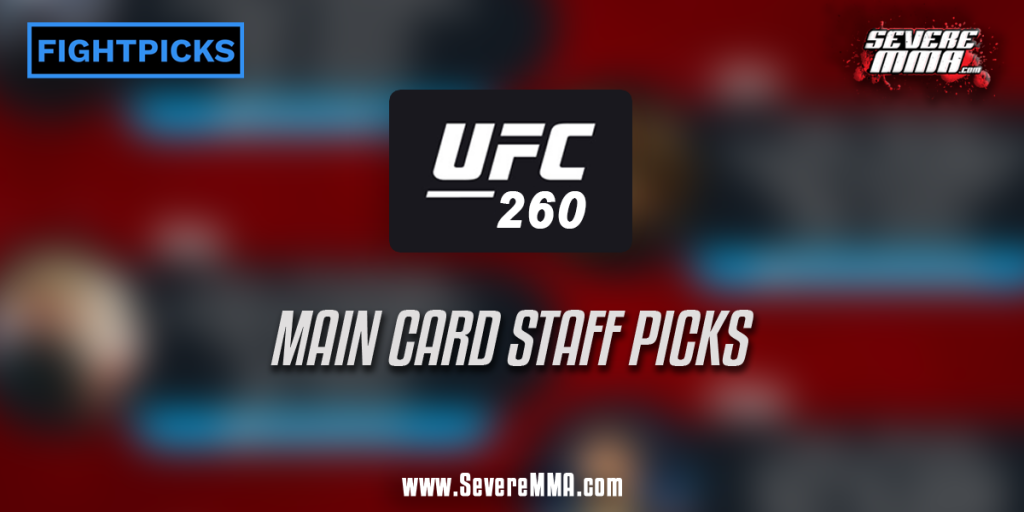 As always, the Severe MMA team are back for another UFC PPV! This week, we look ahead to the much anticipated championship rematch between heavyweight colossi Stipe Miocic and Francis NGannou. Will Miocic reign supreme once again, or can Francis finally claim the heavyweight throne on his second attempt?
SevereMMA have teamed up with our good friends over at the FightPicks app to provide you all with our UFC 260 main card predictions. Make sure to join in on the Fantasy MMA action by getting involved in the SevereMMA fantasy league.
Who are you all picking this week at UFC 260? Check out our picks and let us know who you're taking! As usual, the predictions king Andy is leading the way in our PPV tally, but who knows, maybe those chumps Graeme, Seán, Ian and Podge can gain ground this weekend. Unlikely.
Start your own league or compete head-to-head against other fans today. FightPicks is available on iOS and Android. Check it out at www.fightpicks.com. Search "SEVERE MMA" in the "join league" section of the app to join our public fantasy league!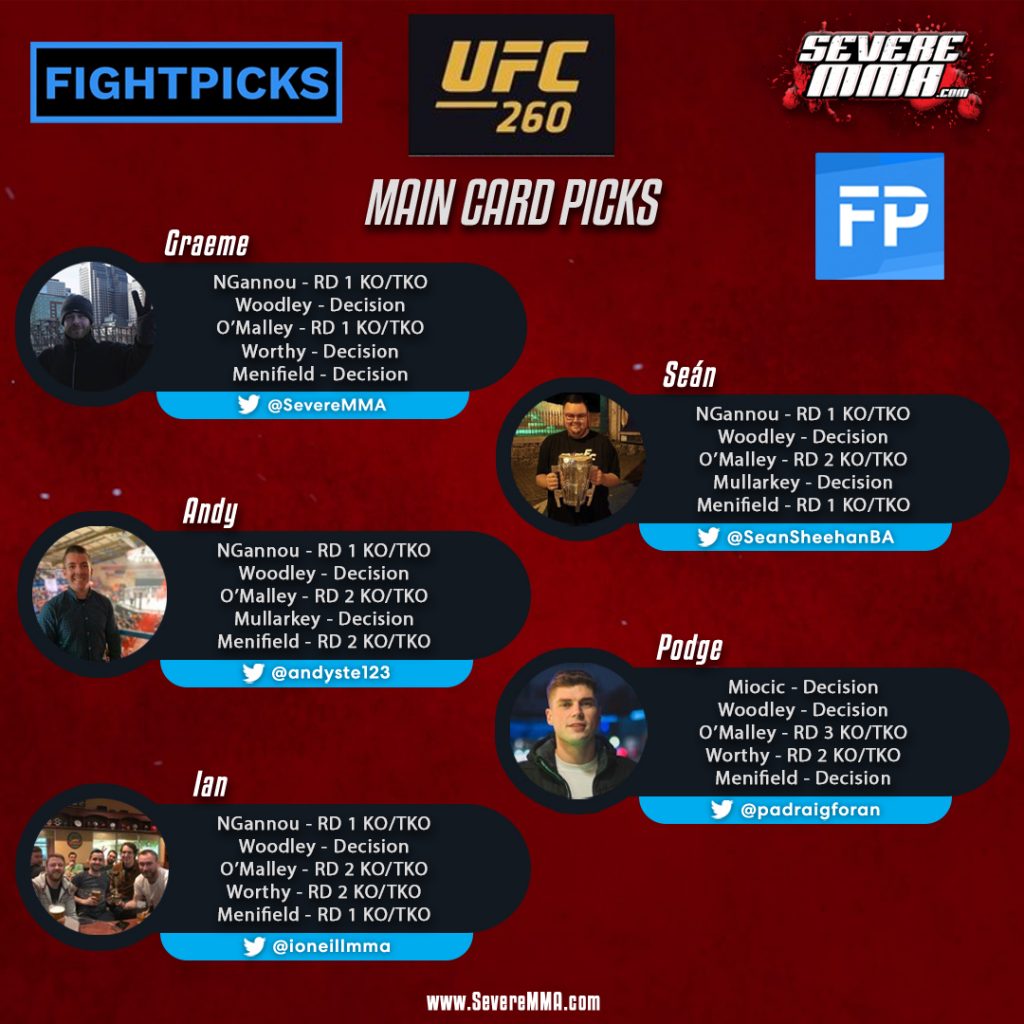 Picks Record To Date:
Graeme: 49-24 (23 perfect)
Sean: 50-23 (23 perfect)
Andy: 53-20 (27 perfect)
Podge: 47-26 (20 perfect)
Ian: 51-22 (27 perfect)