Cage Legacy 14 Results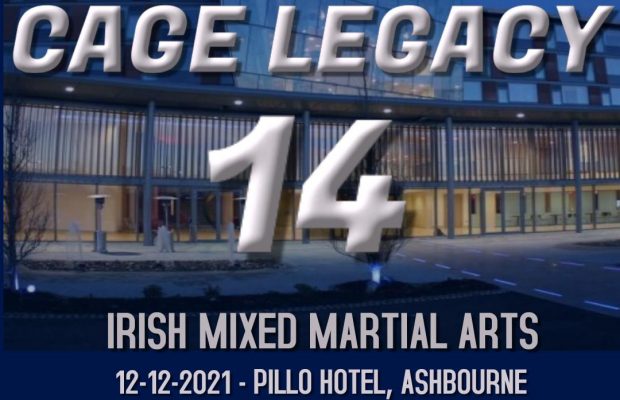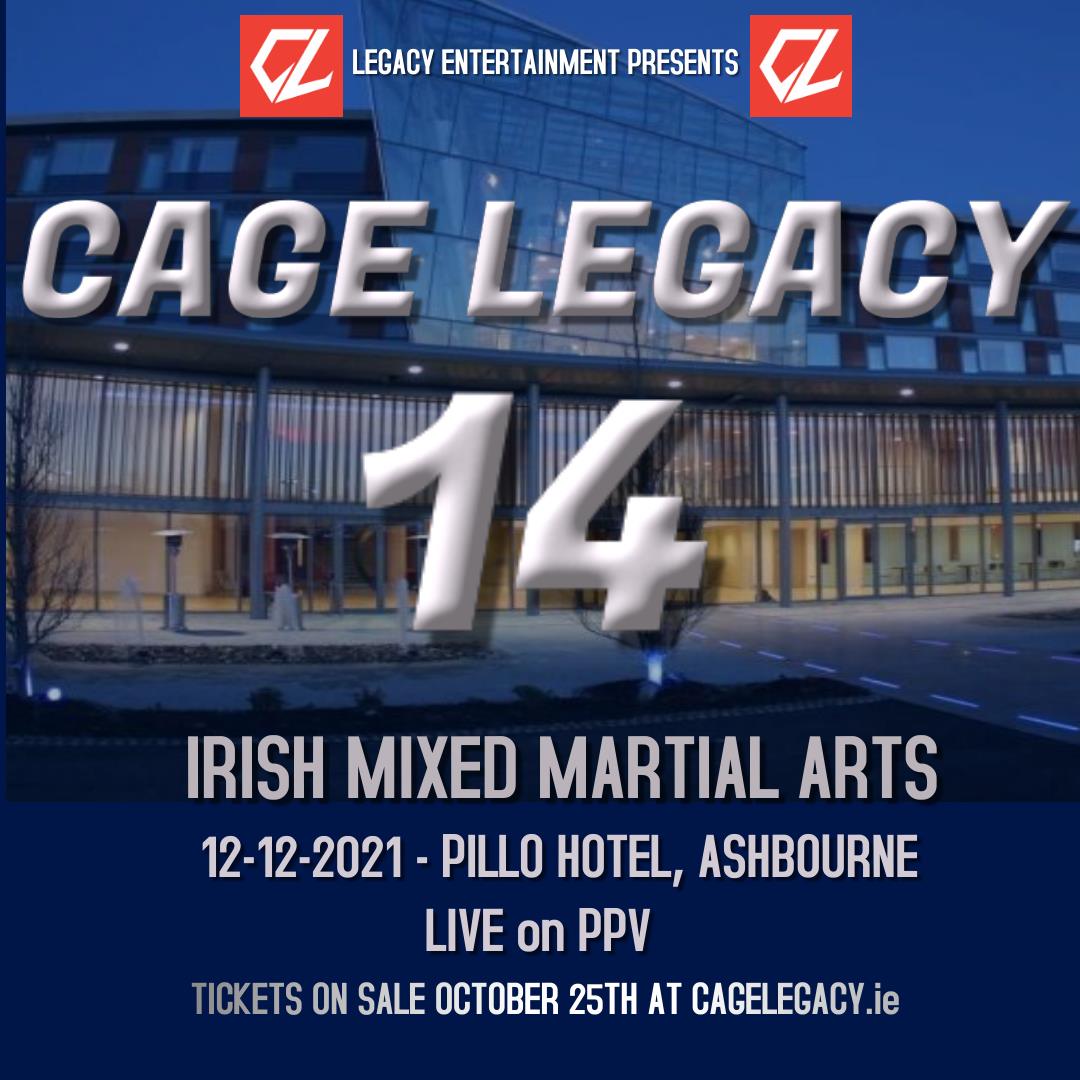 Cage Legacy signed off the year on the 12th of December with their final show of the year, Cage Legacy 14. The event took place at the Pillo Hotel in Ashbourne, Meath. The promotion welcomed fans back for the first time since 2019 and they were treated to a card that boasted four title fights included IMMAF standouts Max Lally, Shauna Bannon and Taylor Quinn.
The full results for Cage Legacy 14 are as follows.
Shauna Bannon (HMA) def. Shanelle Dyer (Team Underground UK) via TKO/KO (Ground & Pound), R3 – Flyweight Title
Max Lally (SBG Naas) def. Alex Connolly (SBG Clonmel) via Submission (Rear-Naked Choke), R1 – Super Lightweight Title
Elvis Lukosevicius (Full Power) def. Taylor Quinn (Ryano) via TKO/KO (Ground & Pound), R1 – Bantamweight Title
Conor McCarthy (SBG Naas) def. Matthew O'Rourke ( Ryano Kilkenny) via TKO/KO, R1– Welterweight Title
Gary Rooney (SBG HQ) def. Ross Quearney (C-Mac) via TKO (Ground & Pound), R2 – Bantamweight
Ruairi Burke (SBG Clonmel) def. Jordan Bradshaw (C-Mac) via Unanimous Decision – Featherweight
Liam McGeough (MMA Cork) def. Shea Leathem (Sanda MMA) via TKO (Ground & Pound), R1 – Welterweight
Paul Buckley (MMA Cork) def. Dan O' Sullivan (SBG Cork) via Unanimous Decision – Middleweight
Alex Josan (Full Power) def. Luke Manley (Samson) via Submission (Rear-Naked Choke), R1 – Featherweight
Arturs Kajins (Fantom) def. Eryk Kasprzycki (SBG Cork) via Unanimous Decision – Light Heavyweight
Sean Nolan (C-Mac) def. Gera Undruls (SBG Clonmel) via Unanimous Decision – Super Lightweight
Novice & Cadet Bouts
Tom Misklocicas (Full Power) V David Flood (SBG Drogheda) – Super Lightweight Novice
Nathan Chambers (Full Power) V Shane Hurley (SBG Clonmel) – Featherweight Novice
Jamie Malone (SBG Clonmel) V Eoin Courtney (Full Power) – Featherweight Novice
Ben Harding (Full Power) V Sam Duffy (Sanda MMA) – Bantamweight Cadet Title
Ben Mahon (SBG Charlestown) V Al Sapas (Sanda MMA) – Strawweight Cadet
Leah Bennett (Full Power) V Rachel McGuigan (FAI) – Flyweight Cadet