The Auld Triangle – Episode 7 with Caolan & Tiernan Loughran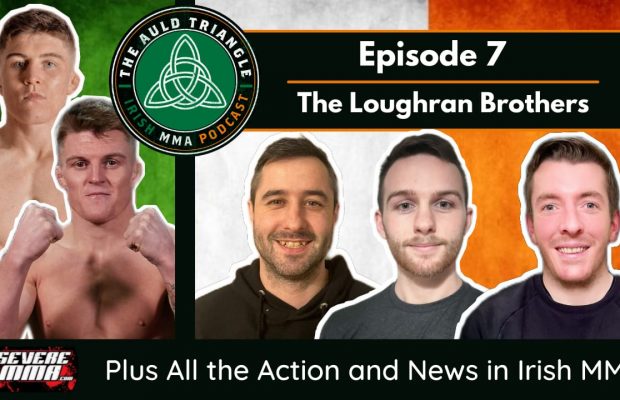 The Auld Triangle is back!! This week the lads speak to Caolan & Tiernan Loughran, two of Ireland's best prospects who are fighting out of Team Kaobon in Liverpool. They both speak about their recent fights, share their thoughts on the Irish MMA scene and tell us their expectations for the remainder of 2022.
Ian, Caoilte and Andy also talk about Cage Legacy 15, IÚR Championships, Dean Barry's UFC debut. The lads also create fantasy Cage Warriors Belfast cards, the recent success of Shauna Bannon, Andreass Binder & Ian Garry. and answer some fan questions. A monster episode, we hope you enjoy!
Here is the link to the Soundcloud audio version below, you can also find the audio version on Spotify, iTunes and all other podcast platforms.