Ireland Continue to Thrive on Day 3 of IMMAF Youth World Championships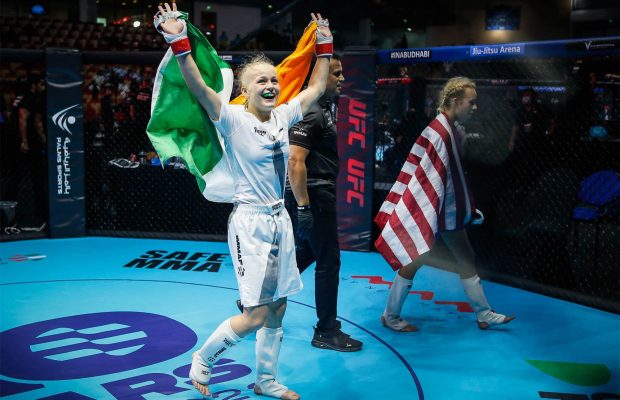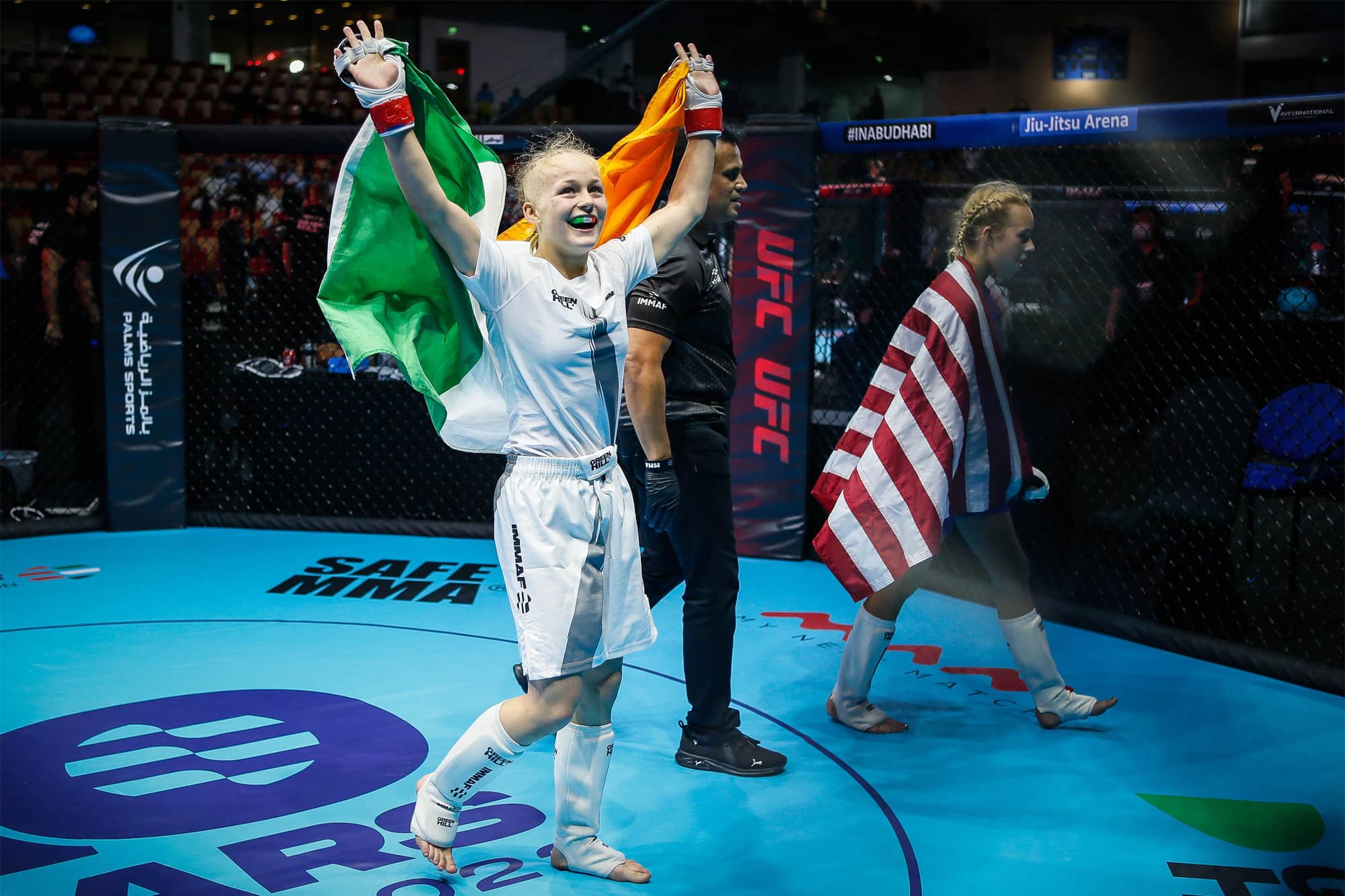 Photo Credit: IMMAF

Three days into the 2022 IMMAF Youth World Championships and Ireland are still proving to be one of the strongest nations in the competition. Team Ireland started the day with six medal in the bag, 3 gold, 1 silver and 2 bronze. By the end of the day they added to that yet again after an exciting day of fights.
Seven Youth A divisions were contested today with the remainder saved for the final day of competition tomorrow. Nate Kelly, Eoghan Masoliver and Alex Keogh were all flying it early on in the day. Masoliver was on fire and went on a streak of submitting his opponents, finishing three in a row.
In terms of the medals, Alison Syron took won silver. She was relentless in her bouts, and showed off some lethal leg kicks with some solid grappling mixed in. In the group stages she actually submitted the eventual gold medalist and was unlucky not to make it to the final after a close semi-final.
Leah Bennett had three tough matches and walked away with a bronze medal of her own.
In the atomweight divison, Amy Scully went on a tear, showing off he grappling ability and slick submissions throughout. In the final she met the reigning world champions and brought the fight. The fast paced fight could have seen either athlete pull of a submission at any given moment. However, it was the United States fighter, Abigail Alvarez, that took gold.
Ireland finished the day with a tally of three gold medals, two silver and four bronze.
Tomorrow is the final day of competition and the remaining eight Youth A divisions will close out the event. The fights will be streamed live on IMMAF.tv and for all the information regarding the schedule, please see Smoothcomp. In action for Ireland tomorrow are:

Louise Brady – Women's F: Youth A Featherweight 65.8 kg (145 lbs)
Liam Burke – Men's M: Youth A Lightweight 70.3 kg (155 lbs)
Morgan Clements – Men's M: Youth A Lightweight 70.3 kg (155 lbs)
Oisin Daly – Men's M: Youth A Lightweight 70.3 kg (155 lbs)
Ryan Dunne – Men's M: Youth A Welterweight 77.1 kg (170 lbs)
Thomas Meagher – Men's M: Youth A Welterweight 77.1 kg (170 lbs)
Brandon Moore – Men's M: Youth A Heavyweight 120.2 kg (265 lbs)