Ronda Rousey wants to win in "most devastatingly embarrassing way possible"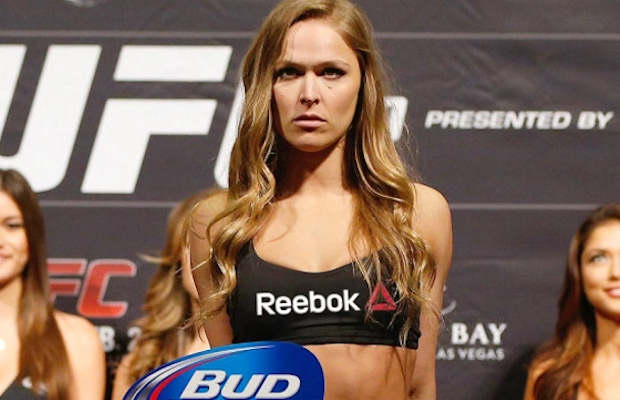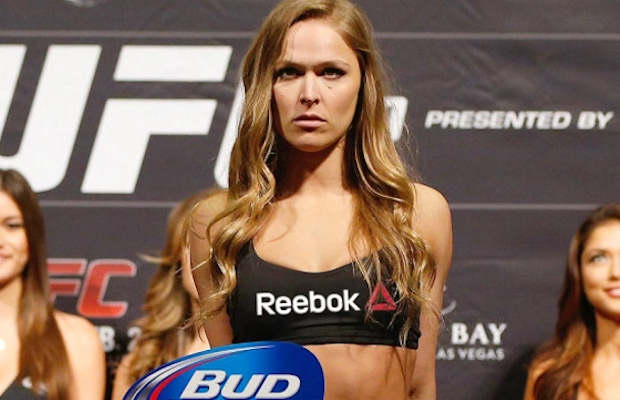 This week, UFC women's bantamweight champion Ronda Rousey has been discussing her upcoming bout against Bethe Correia at UFC 190 on August 1st in Rio de Janerio, Brazil.
Rousey has vowed to make Correia suffer after the Brazilian made a remark back in May that she hopes Rousey "doesn't commit suicide" after she beats her for the title. Correia later apologised for the comment after she came under criticism due to the fact that Rousey's father committed suicide when she was just 8 years old.
@RondaRousey Never knew what happened to ur dad.I'm humble enough to ask u for forgiveness. Family is a godly bless to me. See u in #UFC190

— Bethe (@bethecorreia) May 28, 2015
On Tuesday at the UFC's Reebok Fight Kit launch, Rousey spoke with MMA Fighting's Ariel Helwani. Rousey said she isn't buying that Correia didn't know about her father's death.
"There's no way that she could know all these more obscure things about my life and not know about one of the most significant events that ever happened in my life"
And Ronda believes that Correia's apology was phony "I don't know if I'm more offended by what she said or her phony apology to save face for herself, which wasn't even an apology. She just complimented herself, called herself humble and asked for forgiveness, I mean that's not an apology."
Appearing on "Jimmy Kimmel Live" on Wednesday night, Rousey discussed why she chose to defend her title in Correia's home country of Brazil. "I just want to beat her in the most devastatingly embarrassing way possible"
"They booed me out of stadiums, they've chanted, 'You're going to die' to me in Portuguese, but they've also been the only crowd to cheer for me. Because the semi-finals of the World Championships in 2007, I was fighting a girl that was a defending world champion, she was like 7-feet tall; I looked like a hobbit next to her. She dislocated my arm and I popped it back into place, and I was behind and there's 20 seconds left and I threw her with the one arm that I popped back in at the last second. Everyone exploded cheering because it didn't matter that I wasn't Brazilian or anything like that. It mattered that they saw something great and I love that crowd,"
When speaking about Correia, Rousey stated "She's going to look different walking out than she did walking in."
Jimmy Kimmel asked if she has any plans on beating 14 second record and Rousey responded
"No, I'm going to make sure this chick remembers and endures every single second of this fight.
https://www.youtube.com/watch?v=-pLnLVs2zOc