Sinead Kavanagh vs Oyzurt and Costigan vs Soukupova added to BAMMA 22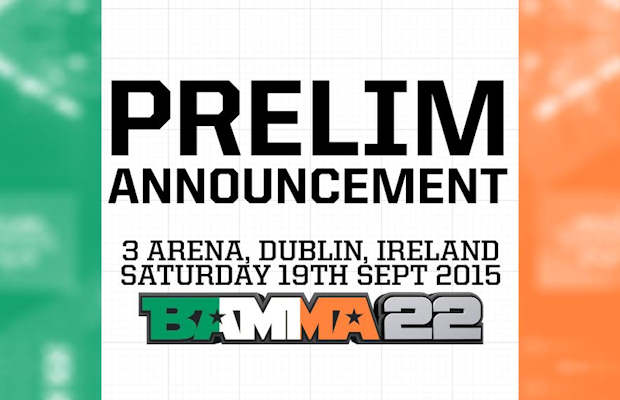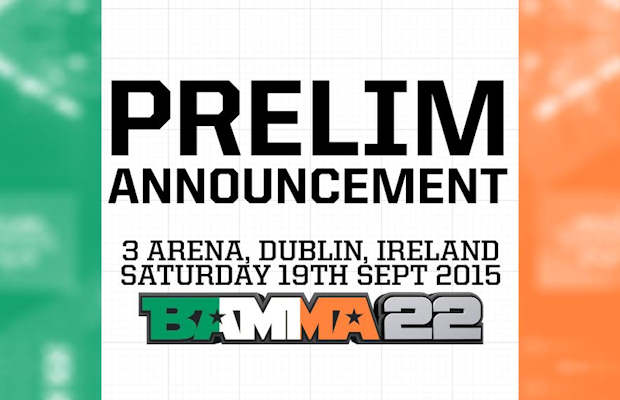 Catherine 'The Alpha Female' Costigan from Limerick returns from recently competing in Las Vegas with a 5-1 record.
Ready to put on a homecoming performance for her legion of fans, the Alpha Female will face Soukupova on September 19th.
This will be her first fight in Ireland for over a year and she had the following to say:
"I'm excited about fighting for BAMMA. This No. 1 European show has World Class standards and I'm very passionate about putting on a show for my fans on Sept the 19th. This will be the first Female Fight for them and I'm truly honoured to debut and in the amazing 3 arena. I'm very hungry now and determined to make this an elite showing of the Alpha Female."
Simona Soukupova, the Czech born fighter now based out of London at Ronin MMA and Fight Zone London, brings a 5-3-1 record and most recently defeated Iman Darabi via KO (Knee). Her no nonsense style guarantees fireworks and the fans can expect a stand up war at the 3 Arena.
​Sinead Kavanagh is making her pro debut at BAMMA 22: DuQuesnoy Vs. Loughnane against Hatice Oyzurt after her amateur career culminated in a silver medal at the IMMAF World Amateur Championships in Las Vegas. ​Fighting out of Dublin's SBG, she will have the home town advantage over Hatice on September 19th.
Hatice 'Turkish Delight' Oyzurt currently stands at 1-3 but this doesn't account for her 73-14 kickboxing record. The devastating striker is known for her flurry of kicks and strikes, making this bout a recipe for explosive action. Fighting out of Tatsujindojo in Steenwijk, Holland. Also counts the former BAMMA fighter Gzim Selmani & Marloes Coehnen among her training partners, Hatice is ready to bring her particular brand of striking to Dublin.
"I'm looking forward to be back in the cage! I am very motivated to prove myself in the MMA world, I would like to thank first my trainer and secondly BAMMA for this opportunity. My expectations for this fight is that it will be a hard fight from my side! I dont know mutch About my Sinead. One thing is for sure, 'Turkish Delight' is going to deliver fireworks in Dublin! Don't miss this great event"
Source: BAMMA Press Release