UFC Glasgow main card debut makes no difference to 'Irish Joe' Duffy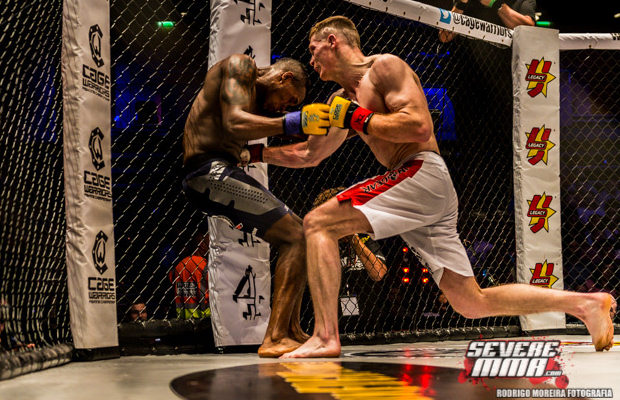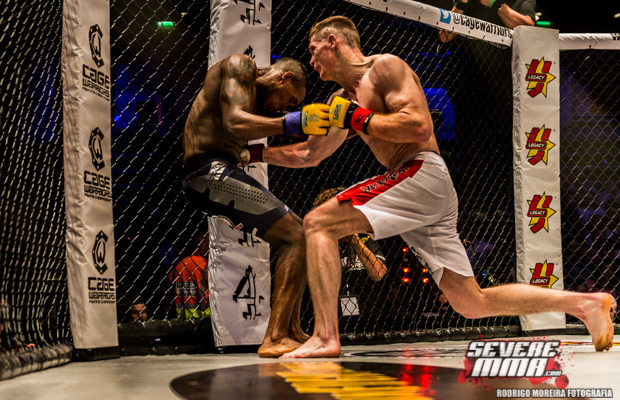 Joseph Duffy has travelled all the way back to Glasgow after going through his first full camp with the world renowned Tristar Gym in the lead up to his bout with Ivan Jorge on Saturday. Although there is an obvious difference in time zone between Montreal and Glasgow, 'Irish Joe' is confident that it will have no impact on his performance this Saturday night.
The Donegal lightweight also cited an all round improvement to his game coming off the impressive first round disposal of Jake Lindsey in his UFC debut in Dallas back in March.
"I landed on Tuesday morning, but even before I got here I made sure that I would land and already be on UK time. I feel alright to be honest, and I don't think the travel will make any difference to me at all.
"I feel like I've got better every week I've been out in Tristar. The first time I went out there I was already in my camp so they didn't want to mess around too much. They tweaked little things and then being put in with that higher level of training partner really brought my own level up. I've been over a good few times since and I feel I've been able to drill all of the stuff they've shown me into my game. My overall game has improved."
Duffy made headlines when he put himself in the mixer for the vacant UFC 189 main event slot when Jose Aldo was initially ruled out. For Duffy, it was nothing personal with McGregor, who he submitted in the first round of their 2010 meeting. According to the Tristar fighter, if a big opportunity comes up he is always ready to step up to the plate.
"I'm always ready to step in on short notice against anyone. Then when you consider another fight between me and Conor, it's been brought up since that Dennis Siver press conference. It was a big opportunity with all the fans travelling from Ireland, so when it came up I jumped on it.
"The thing is, I'm always training so I'm always in decent shape. If a good fight ever comes up, if it's a good opportunity for me – then yeah definitely, I'll step in no problem," insisted Duffy.
Although most fighters consider making it on to a UFC main card for the first time as a massive milestone in their career, Duffy expressed that "it really won't make any difference" to him on Saturday night.
"To tell you the truth I haven't even thought twice about being on the main card. I only realized that I was on the main card this week. It really won't make any difference to what I do at all. For me, it doesn't play into things at all, it doesn't matter whereabouts on the card I am. It was the same with Cage Warriors, I could be top of the bill or somewhere on the prelims and it never changed anything.
"The things is, it's the same fight regardless of wherever you are on the card. When you get to this level, you know people are going to be watching around the world anyway. You've got to concentrate on the fight, focusing on things like where you are on the card only take away from that. The guy that's in front of you will be trying to punch you in the face and that's what you should worry about."
On the subject of his Brazilian opponent, Ivan Jorge, Duffy maintained that he is preparing himself for three hard rounds against the veteran.
"I just saw him for the first time a half hour ago, funnily enough. I was in getting make-up on, not that I needed it," he laughed," but I saw him across the way then. I don't really even take much from seeing my opponent to be honest. As always, I do feel like I'm quite tall at this weight. Most of the guys I fight are usually a fair bit stockier than me, but it doesn't really play into how the fight is going to go for me.
"It's the same as every fight, you've got to go in expecting that you'll be going for three rounds. I'm expecting him to bring the fight to me. He's been around a long time and he's been in some very gritty fights. I'm expecting him to come at me and put it on me for the three rounds. Of course, I feel like I can get the job done."
Finally, Duffy explained that although he would love a spot on the Dublin card in October, he is not looking past the Jorge test in Glasgow.
"I'm not worrying about the main card in Dublin or anything like that. As soon as the date came out, obviously, I wanted to fight at home straightaway. Of course I want to be on that card but I have one man to take care of first. I'll concentrate on Ivan, and if all goes well, hopefully I'll get a main card slot back home."
@PetesyCarroll