Stipe Miocic vs Ben Rothwell set for co-main event of UFC Dublin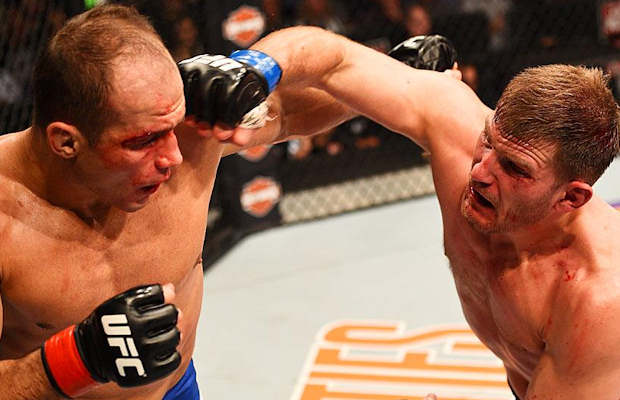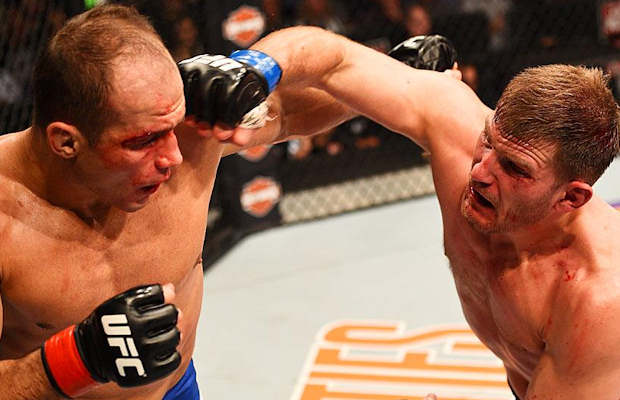 Big news today for Irish MMA fans as a blockbuster heavyweight fight between Stipe Miocic and Ben Rothwell will go down at UFC Dublin on October 25th according to MMAJunkie's sources. With Joseph Duffy vs. Dustin Poirier headlining, the top contending heavyweight bout is likely to serve as the co-main event.
UPDATE: The UFC confirmed the bout on Friday.
As a 13-2 heavyweight with wins over the likes of Roy Nelson, Gabriel Gonzaga and, last time out, Mark Hunt, Miocic was thought to be the next in line for a shot at Fabricio Werdum's title: but he must now wait for his shot following rumours that Werdum will rematch with former champion Cain Velasquez in December. In the mean time Dublin gains a wonderful fight as he gets tested against another MMA veteran.
A former IFL stand-out, Ben Rothwell has been around the heavyweight scene for years and with wins over the likes of Alistair Overeem, Matt Mitrione and Roy Nelson he will be a tough test for anyone. While with three impressive wins in a row in his back pocket Rothwell is also within touching distance of the title.
Stay tuned to SevereMMA for more updates as October nears.