Worldwide MMA Preview – Shooto, RFA, Road, Akhmat, Jungle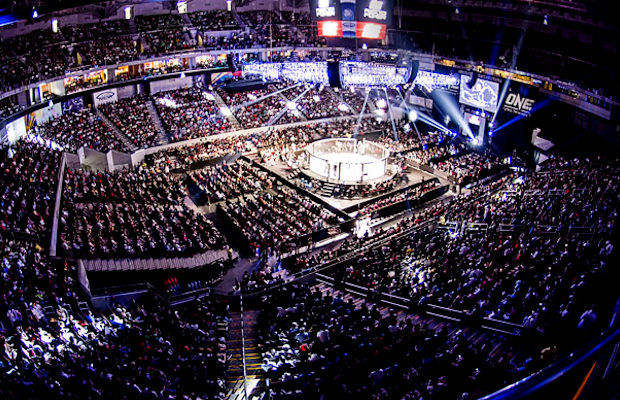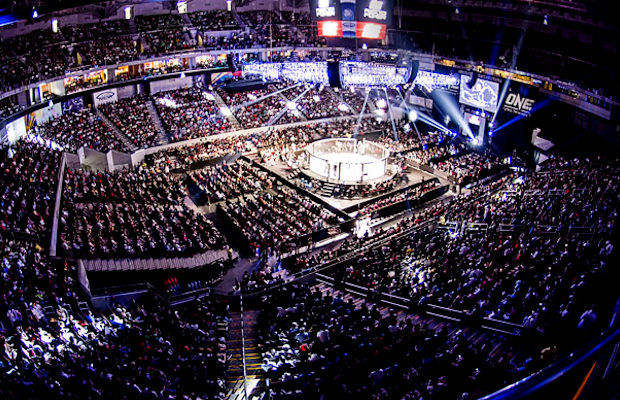 A busy weekend sees action from four continents as we take a look at fights in Brazil, America, South Korea and Russia.
Shooto Brazil 56 will be available live on UFC Fight Pass on Friday night from Rio de Janeiro. As usual with a Shooto Brazil card it features many students of the renowned gym Nova Unaio. The card is headlined by a light heavyweight title fight. Defending champion Rafael Viana has fought at middleweight in the past and it is his first defence of the title. He has a 5-0 record with all finishes. His opponent Amilcar Alves is much more experienced with a 15-6 record that includes a two fight stint in the UFC at welterweight. Alves is currently on a two fight losing streak at middleweight and he will be hoping that the change in weight class will give him a change of fortune.
The co-main event will be contested between two experienced lightweights with Julian Soares facing off against Felipe Olivieri. Olivieri is a Nova Unaio student who participated in a season of TUF: Brazil and holds an MMA record of 14-4 which includes a couple of trips to Japan and a fight in Canada. Soares is equally as well travelled but not nearly as successful as he has a 14-16-2 record. Soares has lived the life of a journeyman on the Brazilian regional scene and he hasn't picked up a win since 2013.
America also has a good card on Friday night. RFA 29: USA v Brazil coming from Sioux Falls, South Dakota. As the name of the card suggests, it mainly consists of America v Brazil match-ups and it is a great opportunity to compare and contrast the two regional scenes. The main event is a featherweight title fight for the vacant strap. The American in this matchup is Ricky Musgrave who has had a couple of successful fights in Bellator and has built up a 14-4 record. His opponent is Raoni Barcelos, he is a former Shooto Brazil champion and has competed in RFA previously and the only blemish on his 8-1 record came on a RFA show to Mark Dickman.
Local favourite Jordon Larson takes on Ackson Junior in the co-main event at a 174lbs catchweight. Both fighters are intriguing young prospects.  Junior is coming into the bout with a 5-0 record of all finishes while Larson has a 6-1 record that includes two straight in RFA.
On Saturday, the first action of the day comes from South Korea with Road FC 25. The main event is a champion versus champion super fight between the featherweight and bantamweight champions of the organization. Featherweight champion Mu Gyeom Choi has a 6-3 record but is boosted by his current winning streak of three wins. Bantamweight champion Yoon Jun Lee is one of the most promising fighters in Korea at the moment and with the UFC visiting in a matter of months a victory here could propel him to the big show. Lee has a 9-2 record which includes seven victories in a row and five KO/TKO finishes.
The co-main event sees another Korean bantamweight prospect, Soo Chul Kim take on the Brazilian veteran Marlon Sandro at featherweight. Sandro was once considered one of the very best featherweights in the world during his impressive run in Sengoku. Sandro went to Bellator after losing a great fight with Hatsu Hioki that proved to be the height of his career. He went on to lose two tournament finals in Bellator and most recently he was defeated by Isao Kobayashi. On the other hand Kim is on his way up, he is only 23 and already has an 11-5 record. He has improved steadily as his career has progressed and he faced a good level of competition in ONE FC early on in his career. Kim has rattled off four wins in a row since losing to Bibiano Fernandes and he would be the logical number one contender for Lee's bantamweight crown so having them both fight at a weight class on this card is strange. Kim is another fighter who will be eyeing up the UFC's trip to Korea and a win over a name such as Sandro would be great for his chances of getting on that card.
Akhmat Fight Club present an interesting card called Battle in Grozny 4 from Russia on Saturday evening. It features young Russian fighters against experienced international journeymen. UFC veteran David Lee fights for the first time since 2013 against 8-2 Rasul Yakhyaev. The controversial Hermes Franca is another former UFC fighter on the card but Franca has not looked good since his return to the sport in 2014 as he lost both of his outings. He takes on a 10-1 local favourite Khasan Askhabov. Askhabov is a very interesting young prospect. His only defeat came via disqualification to Damien Lapilus which he later avenged and all of his victories have come via finish including four leg locks.
Saturday night brings us back to Brazil with Jungle Fight 80 from Sao Paulo. The card is headlined by a flyweight title fight between reigning champion Bruno Menezes and the challenger Jose Alexandre. Menezes is having the best period of his career right now with six wins in a row since a 2011 defeat to Wilson Reis and this run has brought his record to 15-5. Alexandre is another fighter who had an up and down beginning to his career but has put his game together in recent years. His 18-7 record has been bolstered by going 8-1 since 2014.
In the co-main event the vacant middleweight title will be won by Alexandre Hoffmann or Andre Lobato. Hoffmann has put together an impressive 7-0 record with all finishes on the Brazilian regional circuit but Lobato is a much more experienced foe than he will have come up against previously. Lobato has a 23-6 record with eight wins in a row and he has fought his whole career in Brazil. Lobato is the perfect type of fighter to test a young fighter like Hoffmann and see if he is truly as good as his record suggests at this point in his career or if he has been feeding on subpar competition.