John Kavanagh: "There are a lot more MMA fans in Ireland than I thought"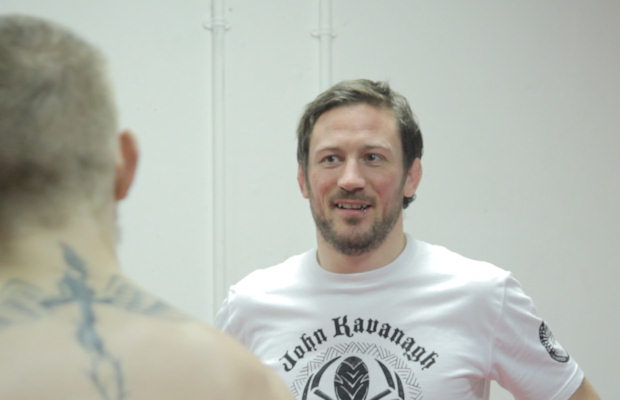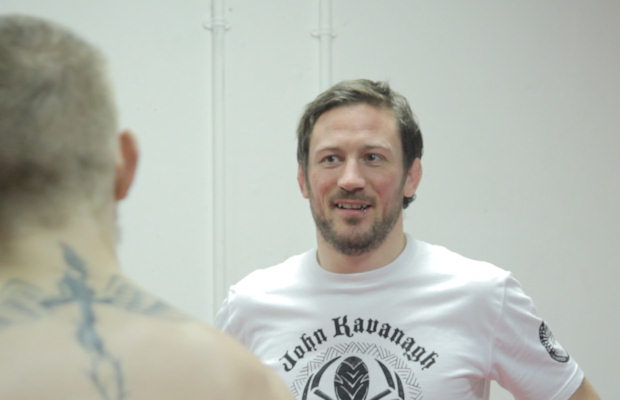 SBG head coach John Kavanagh was looking like he would break his record number for cornering fighters in one night at BAMMA 22 as he initially had ten fighters on the tonight's card at the 3 Arena. Although three of the bouts never made it to final event, Kavanagh will still break a personal record tonight in the Irish capital.
"It was ten and now it's seven," said Kavanagh. "It's still a record for pro fighters, but overall, unfortunately the record is down."
The jiu-jitsu black belt claimed that he was pleasantly surprised by the number of "MMA fans" in Ireland as opposed to "UFC fans", as BAMMA's booking of the Dublin arena for a second show in February signals that ticket sales have gone quite well for this evening's action.
"I was happy and surprised to see that there are a lot more MMA fans in Ireland than I thought. I thought maybe with had a lot of UFC fans, but not as many MMA fans. BAMMA obviously got some good tickets sales and that's why they've gone and booked another date. It's fantastic news for me," he said.
One of Kavanagh's longest serving competitors, Chris Fields leads the way in terms of Irish interest in the card as he meets French fighter Christopher Jacquelin in the co-main event. According to Kavanagh, the former Cage Warriors middleweight has had a big impact on the success of the event.
"I know he was personally involved in over 300 ticket sales and you could easily double that in terms of fans who are going to see him who bought through Ticketmaster. I'd say Chris is responsible for a lot of that ticket sales, he's definitely a big part of this show."
As for how his fighter has reacted to the birth of his first child, the SBG head coach maintained that Fields is "in a great place."
"He doesn't have the 'dad bod' so that's good news," he laughed. "He's in a great place, he seems very content."
Three SBG proponents make their pro debuts tonight – amateur world champion Frans Mlambo, amateur world championship finalist Sinead Kavanagh and highly touted 'Team Midget' member Dylan Tuke. Kavanagh underlined his belief that this new wave of pros are already as cultured as his last wave of pros were halfway through their professional careers.
He said: "This is what it is all about. The second wave of guys learned from the first wave of guys. The first wave were kind of forced to be pros because we didn't have the amateur scene that we have now. The guys that are debuting now are at the level that my first wave of pros were at halfway through their careers. They're much more seasoned, they're much more well rounded, it's exciting times."
Kavanagh highlighted that he can see a lot of shows reacting to the influx of professional fighters in Ireland by putting on more shows, something that should be "great" for fighters and fans.
"For a long time in Ireland a lot of the events have been amateur from the top to the bottom. Now I've got a lot of guys that are ready to go pro now and it seems to be the same in gyms around the country.
"We had all these amateur teams growing in the country over the last four or five years and now we're transitioning over to the pro ranks. The promotions are reacting the right way to that because they're putting on more pro cards. It's great for the fighters and it's great for the fans."
Finally, Kavanagh hopes that the crowd on the night will be a bit more "educated" than usual.
"The fact that the majority of the fans will be avid MMA fans should make for an interesting backdrop. I hope it's the type of crowd that cheer for a half guard sweep rather than just exploding for the knockouts and knockdowns. Don't get me wrong, that's great as well, but it would be nice to see an educated audience. You know, people praising all aspects of the sport rather than just the trading punches part."
@PetesyCarroll