Norman Parke defeats Reza Madadi at UFC Dublin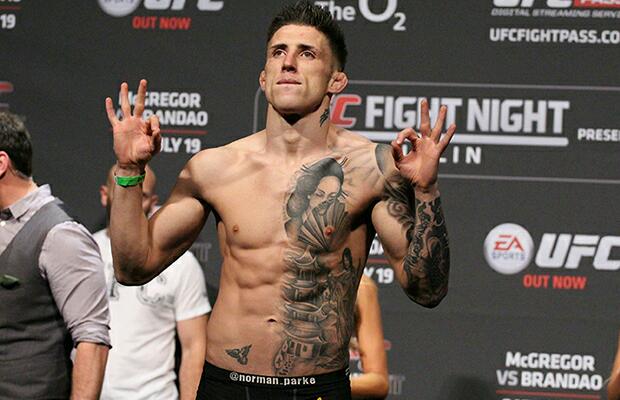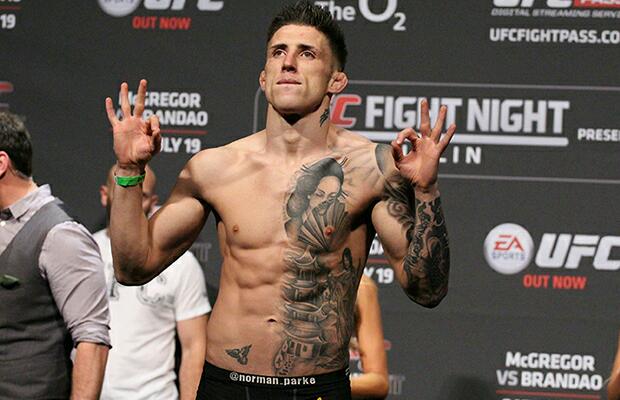 Initially scheduled to headline the preliminary section of the card before the injury bug struck again it was a lightweight tilt which served as the co-main event this Saturday night as Northern Ireland's Norman Parke took on Swedish star Reza Madadi in a hard fought scrap at Dublin's Point Debut Arena.
After they almost came to blows at the weigh in yesterday the fight itself was more of a technical smart match-up early. A takedown try from Madadi was stopped from the start before Parke shoved him against the cage for a brief moment of control. In the exchanges it was Parke who got the better early, landing a nice left hand which made Madadi dive for the legs again. Parke defended very well by getting his back against and eventually turning Madadi around. Midway through the round Madadi tried to pull guard but Parke was wise to it up and stood up before stuffing another takedown. Late in the round Parke battered the body with kicks and landed some straight left hands which left Madadi bedazzled at the bell.
The second started as the first ended with Parke dominating all the striking exchanges. Body kicks, left hands and jabs were all on target as Madadi seemed to have no answer. That was until he landed a beautiful takedown and put Parke on his back. Immediately, though, Parke scrambled to the fence and got back to his feet before a prolonged clinch saw neither man get much of an advantage. From the breaks Parke shot his body kicks straight away again as Madadi seemed to get more and more frustrated towards the round's end.
Like the first two, the third started with another Madadi takedown being stopped and Parke dominating on the feet. The second Madadi wrestling try got Parke to back towards the cage but again it was unsuccessful as Parke moved back to open water. As the round went on Madadi grew in confidence on the feet and landed two nice rights on Parke before an uppercut forced the Northern Irishman to clinch up. In the last couple of minutes of the fight both men looked extremely tired and it was Parke who took the initiative as he got an all important takedown which he held for over a minute. Madadi tried his hardest to disconnect late but there was nothing he could do as the bell went.
In the end the judges had an easy decision as all three scored every round for Norman Parke.