One Week In November 2010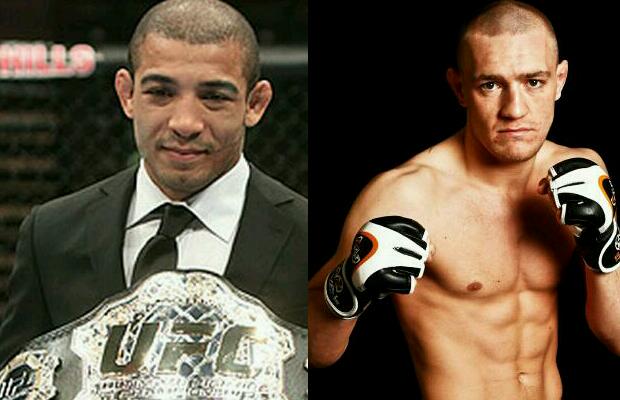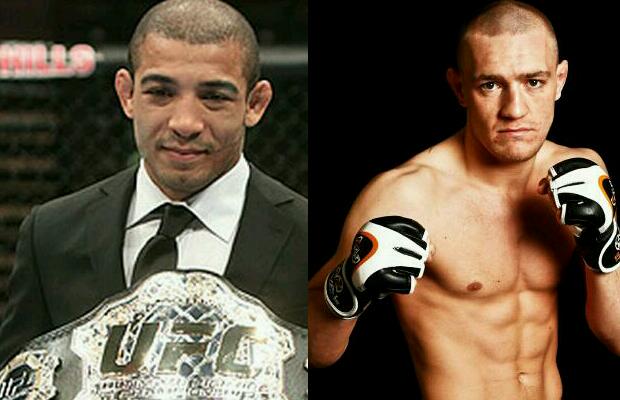 On December 12th Jose Aldo and Conor McGregor will fight in the MGM Grand Garden Arena to unify the UFC featherweight titles. For months, that has been the only date that has mattered in their world. Through world tours, staredowns, shoving matches, abusive crowds, dart boards, injuries, cancellations and much more these two men have been laser guided on December 12th – a date which, with fights like Chad Mendes vs. Frankie Edgar and Max Holloway vs. Jeremy Stephens proceeding it, marks the culmination of the biggest week in the history of the featherweight division. Another week, though, in November of 2010 runs it close.
Let's start from the start. November 20th 2010. UFC 123. A card headlined by Rampage Jackson and Lyoto Machida with a lighter weight grudge match of epic proportions between BJ Penn and Matt Hughes in the co-main event. It was a big night for the UFC and, prior to this year, maybe the biggest night in featherweight MMA history because, before even a punch was thrown, the Octagon at the Palace in Auburn Hills, Michigan was filled with media as the title of the first ever UFC featherweight champion was bestowed upon Jose Aldo.
A month earlier, it had been announced that the UFC would merge with its sister company WEC of which Aldo was the 145 lbs champion. And although the WEC was a fine promotion, the UFC was next level. Guys from the lighter weight divisions would get a chance to showcase their talents in front of a larger audience alongside the glamour divisions already in the UFC. That night, belt in hand, Aldo spoke to Ariel Helwani and admitted his happiness and hopes for the future.
"it's such an honour for Dana to present me with this belt today, it's a dream come true." Aldo said.
"I think the merger is great, not only for me, but for everyone in the WEC. We are obviously very recognised in the WEC but the UFC is a bigger stage. There is more recognition from the media and from the fans so it's going to be a great thing for everyone."
"This is my time, I was fighting but didn't have the recognition from the fans and the media. I think this is the time everyone can see me work."
In some ways, looking back, he was right. It was his time to work. He hasn't lost since. He has beaten everyone put in front of him and is still the only man to hold the full version of the belt. But, in other ways, he was wrong. He hasn't gotten the recognition he deserves. He doesn't have the recognition from the fans that someone with a resume like his warrants and, partly due to his own unwillingness to accept it and him not speaking the English language, he certainly hasn't gotten the media attention such an unflappable champion usually would.
Until now, that is.
Aldo needed a foil. Someone to elevate his star. Someone to push him to the next level. Despite a shoving match and one epic fight, Mendes wasn't it. Despite a close fight against a former lightweight champion, Edgar wasn't it and, despite their best efforts Lamas, Florian, The Korean Zombie and anyone else who tried were just not it either. Now, though, he has found it and we don't have to wait until December 12th to see what we already know with a sell out crowd and the pay-per-view numbers expected to touch one million this will be, by a country mile, the biggest fight of Aldo's career to date.
None of it would be happening, though, without that week in November. And not just from Aldo's side of the Octagon.
After Rampage had beaten Machida and BJ knocked out Matt Hughes, Jose Aldo travelled home with his belt to prepare for his UFC debut against Mark Hominick.
At the same time, across the world, another man was preparing for a fight too. That man, of course, was Conor McGregor. The Dubliner was just a week away from a fight which would change everything.
The bout took place in Cork's Neptune Stadium on November 27th, 2010. An old, dilapidated basketball arena which had seen better days. The event was Cage Warriors 39 headlined by Rosi Sexton fighting Sally Krumdiack but also featured names like Aisling Daly, Artem Lobov and Cathal Pendred. The opponent for Conor McGregor on that night; Joseph Duffy.
The fight was almost over before it started. McGregor looked confident but very green. Duffy, who was just back from 'The Ultimate Fighter' trials, was clearly further along in his progression. In his normal fashion, McGregor ploughed forward and landed left hands which opened Duffy up but also left openings for him to drop down and take the ankles. From side-control to mount to arm triangle to tap it was all over with just 38 seconds on the clock.
That fight was a devastating loss for McGregor but the start of his procession towards becoming an elite mixed martial artist. In a column for the42, Conor McGregor's long-time coach and mentor John Kavanagh described how that night changed McGregor's attitude toward the sport
"One of the biggest challenges I've faced while coaching Conor McGregor was trying to get him to embrace the art of grappling. To love it." Kavanagh said.
"I couldn't inspire him to do so, but Joseph Duffy did. Conor's last defeat was against Duffy — you may have heard about it — by submission in November 2010."
"When Conor lost to Duffy, he was doing jiu-jitsu, but doing it almost begrudgingly. Because he had to. But afterwards, within three or four months, he was doing it because he loved it."
That was the click of the fingers and the kick up the arse that he needed to make a change which would alter the rest of his fighting life.
Like Jose Aldo, Conor McGregor hasn't lost a fight since that week in November 2010. He has won two Cage Warriors straps, been headhunted by the UFC, brought the sport to a whole country, won the interim featherweight title and has become a huge, global star.
They may have been at different starting points in November 2010 but the events of that 7 day period led them to where they are today. The biggest featherweight title fight in UFC history will take place on December 12th and no matter who wins, it will be the culmination of five years of a different but compelling drive to be the very best.