Conor McGregor: Controlling The Game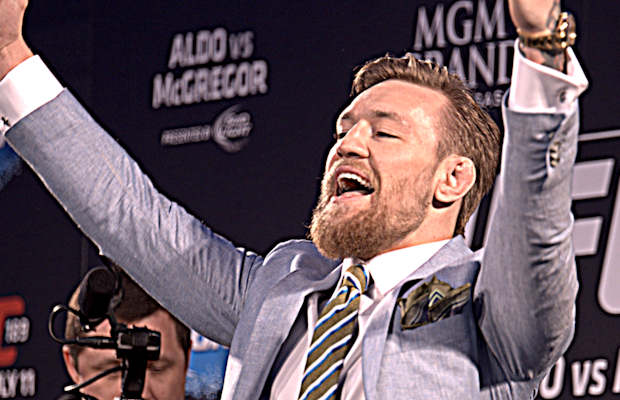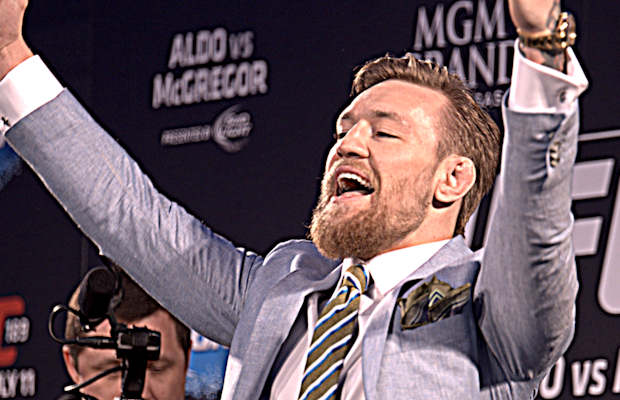 When people discover mixed martial arts, and more specifically the UFC, one of the most endearing qualities it possesses is the clarity with which we can decipher who the respective champions are. Something which boxing, because of its multiple sanctioning bodies, has made people absolutely abhor.
In MMA, we know that the UFC champion at each specific weight is the best fighter in the world in that category. That brings legitimacy to the sport, to the champion and, most importantly, to the belt.
And at the end of the day that's what everyone is striving to achieve. To be the best, to get to the top and to hold the championship belt.
Everyone that is, apart from Conor McGregor.
"When you pull out like that with a bruise on the foot, there's not much I can do to help you to bring you back into the mix," McGregor said of lightweight champion Rafael Dos Anjos at this week's press-conference.
A quite amazing statement.
McGregor, who was due to challenge for the UFC lightweight belt this Saturday, is now suggesting that the champion in that weight class might be out of the mix to fight him.
And in some sort of insane hitch of common convention, he's actually right.
Over the last few years Dublin's McGregor has been quickly rising the ranks to MMA superstardom. From bonus cheques to record TV audiences to huge pay-per-view numbers McGregor is now at a place in MMA than not many thought was possible.
"I own the game." McGregor will tell you at the drop of a hat. And he's right.
Last week, former lightweight champion Frankie Edgar said that the 'C' in 'UFC' stood for Conor. Something meant as a slight which McGregor took as a compliment.
To many people in a red blooded, alpha male sport that MMA is, the mere suggestion that a fighter would choose his opponent is something that could be seen as an act of cowardice.
But McGregor is different.
He basks in the fact that he has enough control over his career and enough power to negotiate with the UFC top brass to allow him to have a say in who he fights.
"I'll sit down with Lorenzo and Dana.. " is almost becoming a catchphrase of his at this stage.
When McGregor speaks about choosing Nate Diaz for this weekend while waiting until later to decide who'll stand opposite him at UFC 200 he gives off the air of Triple H writing the script for his match at Wrestlemania. Only this is real.
For McGregor to get to where he is right now it took him literally on a road never seen before in the sport. He has dominated the spotlight, dominated the narrative and dominated his opponents.
Now, rather than striving to get to the top, people are striving to fight McGregor instead. In fact, Uriah Faber accepted a fight with McGregor even though he is in line for a bantamweight title shot against Dominick Cruz right now.
McGregor draws the people, the people draw the money and that draws an ever growing queue to fight him.
And to exacerbate this matter further, along with not having title fights as the sole goal foremost in his sights, McGregor is now fighting in multiple divisions. Last time out he was a featherweight, this weekend he was due to be a lightweight but now he's a welterweight.
What will he be next?
That's the multi million dollar question and one only Conor McGregor will answer.
And until he does, with three of the UFC's strongest divisions at pretty much a standstill awaiting his next move, Conor McGregor has this sport tightly grasped in his hands.