Tom Lawlor discusses UFC treatment, embedded and CM Punk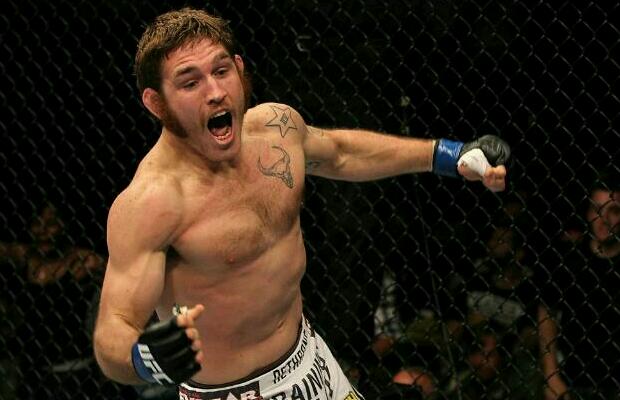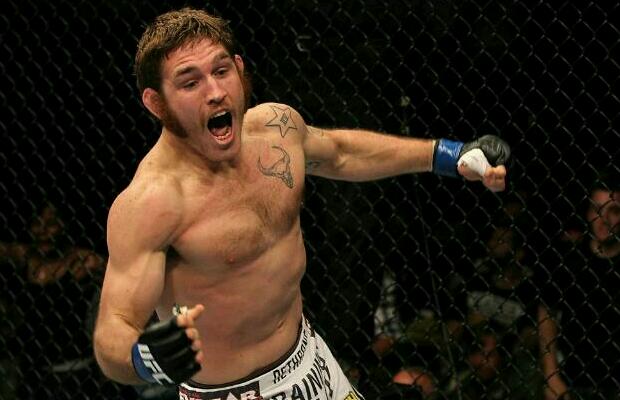 "Filthy" Tom Lawlor has been signed to the UFC since 2008. It's something that comes up fairly quickly. He has fought 10 times for the promotion with a two-year break from competing between 2013 and 2015. Despite his long tenure with the company, he is not featured in the upcoming UFC EA Sports 2 video game. That, despite the fact he has beaten two guys who, if you'll excuse the EA Sports pun, are in the game. C.B Dollaway and Gian Villante both feature in the 185 and 205 divisions respectively.
"I don't know what the deal is with the UFC game. Lawlor said. "You think you'd be in a promotion for 8 years and they don't put you in a video game, it just doesn't happen"
There are countless active fighters who aren't in the game, but in an interview with MMA Fighting's Shaheen Al-Shatti the series director for EA Sports UFC 2, Brian Hayes, when asked about the roster said.
"So, it's tricky to say. I don't know if I can say top-15 of every division, because I don't know what the rankings will look like on the day we ship. But even if there were a top-15 in every division, that would only be 150 fighters. That is well under the roster number that the final game will ship with. We're going to have significantly more fighters than that.
I can't say the final number just yet, because again there might be some movement on the UFC's part. Somebody might get cut from the UFC who we thought was going to be on the roster, but now they're not going to be. So I can't give a specific number. But top-15 in every division, that's a breeze. We will have more fighters than that, for sure."
That interview was from November and the roster has since been released with the launch night for the game set to take place on Friday in Las Vegas. The question of DLC or downloadable fighters will be brought up by the media I'm sure.
This is not where Lawlor's grievances end however. He feels the UFC themselves aren't giving him the promotion that he deserves.
"Take a look at the embedded that was put out the other day. Episode 2. Everybody and their mom gets their name in the credits. Radio presenters, people who will never be at a UFC event, or even backstage as a media. They can't throw my name on there? I mean, my face is in there a bunch. I was doing media all day with Miesha Tate and you can't even put my name in the credits."
"If you want to promote fighters and give them opportunities, that's the simplest thing to do. Go on my UFC profile and it still has my record as 9-5. They haven't even given me credit for the last win I have which was 7 months ago. I feel like I'm getting screwed over, I feel like the authority is looking down on me."
With all eyes on McGregor vs Diaz, and an anticipated match up with Corey Anderson on Saturday, this could this be the fight that gives Tom Lawler the viral explosion. Will an emphatic performance make people cock their heads and say, did you see the Tom Lawler fight last night? He's not holding his breath.
"After UFC 100 I picked up a big bonus, I called out Brock Lesnar, GSP, BJ Penn, everybody and their moms a number of times. At this point, I'm not expecting anything different. I'm going to go out there, I'm going to beat Corey Anderson. I'm going to get my hand raised, get some more money in my pocket, go home and have fun. If people want to look at me and give me a little bit more attention then that's fine, but I'm not expecting that. I'm expecting the corporation to push who they want and unfortunately, I'm being held down."
Tom is a pro wrestling fan, so after finding out he feels under promoted from the UFC. How does he feel about one of the biggest Pro Wrestling stars crossing over to the UFC in CM Punk.
"You know he's going to bring eyes to the product, that's a good thing. The downside is in his interviews he's telling people he doesn't want to talk about his past wrestling career, or bring up the fact he's coming from a pre-determined sport into a real sport and get pissed off about that. It's like, CM Punk you're not here because you're a good fighter, you have no background in fighting, even in wrestling you weren't an athletic wrestler."
"So then he comes over to this arena and doesn't want to talk about the difference between them, he's kind of stand offish. It's like dude you have to understand why you're here in the first place. It's not because you're a great fighter and you can become a contender. It's because of the stuff you've done on a microphone in another arena. If I went over to Pro Wrestling and people wanted to start talking about fighting. I can't say hey, don't talk about that, that's out of place"
In closing, our chat Lawlor probably made one of the best analogies of CM Punk I've heard, and it's one that may sting.
"Look, he made comments about The Rock in the past, coming in and not being on the full time roster and taking spots away from guys. Well if he's trying to get on UFC 200, there's plenty of fighters who have been in the UFC longer that are going to deserve that spot, so to me he's just a hypocrite."