Worldwide MMA Preview – Rampage vs Ishii, Maguire vs Fletcher, Mlambo vs Ord and more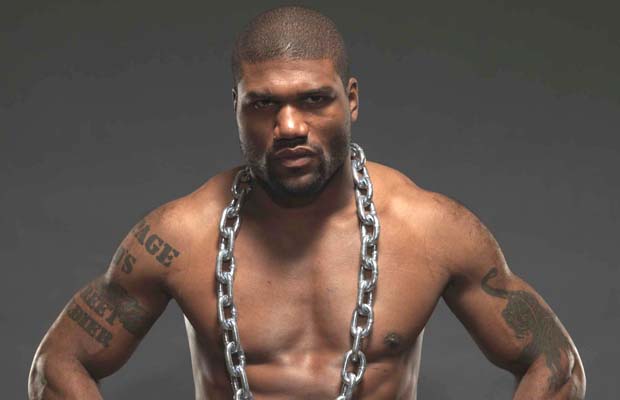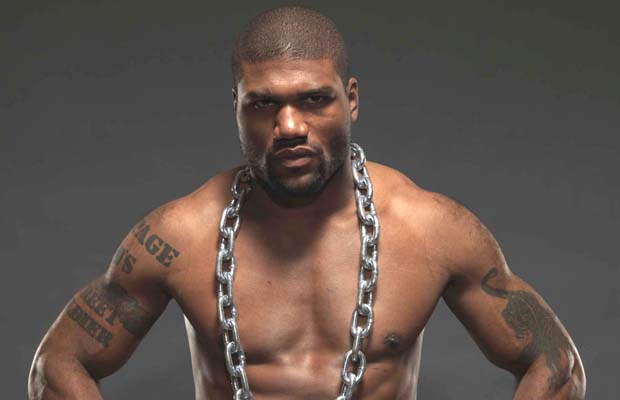 The second edition of Bellator Dynamite takes place Friday night (1am BST) in St. Louis, Missouri with Quinton "Rampage" Jackson taking on Satoshi Ishii in the main event. Contract disputes have restricted his ability to compete and he has only fought once in two years. That was a victory over Fabio Maldonado at UFC 186, prior to that he went 3-0 in Bellator including a victory over King Mo Lawal. Ishii was hyped as Japan's great MMA hope after winning an Olympic gold medal in Judo but he has never lived up to his potential. Early in his career he mainly fought veterans which mainly worked until he came up against Mirko Cro Cop who beat him twice. His last fight was at New Years Eve when he was beaten by Czech prospect Jiri Prochazka which brought his record to 14-5-1. Ishii does not tend to react well to strikes so it is imperative that he takes this to the ground immediately.
The Bellator lightweight title is on the line in the co-main event, Michael Chandler and Patricky Freire will fight for the title that was vacated when Will Brooks left the promotion. This is a rematch of a tournament final in 2011 but both fighters have improved a lot since then. Chandler is a former Bellator champion, having had two incredible fights with Eddie Alvarez. He was then on the end of a massive upset when Will Brooks beat him at Bellator 120, after losing the rematch with Brooks he has bounced back with two stoppage victories. Freire had a mixed 2015, going 1-1 beating Saad Awad and losing to Derek Anderson but he has been perfect in 2016 so far with a 2-0 record, the first coming against Ryan Couture and the most recent win coming in Italy against Kevin Souza.
Matt Mitrione will have his first professional fight outside of the UFC when he fights Carl Seumanutafa. Seumanutafa is a journeyman who pulled off an unlikely victory over Javy Ayala on a Bellator preliminary card in January to get this opportunity. Mitrione is coming off back to back defeats to Ben Rothwell and Travis Browne but despite only making his debut in 2009 he has a wealth of experience against quality opposition due to fighting his whole career to date in the UFC.
Swiss promotion SHC will host a card in Geneva on Saturday evening (6pm BST) headlined by two veterans of European MMA, Andre Winner and Abner Lloveras. Both of these men debuted in 2004 which shows the experience on show. Winner competed in the UFC following Season 9 of TUF going 2-4 in the promotion. He had some success on the European circuit after that, including beating Artem Lobov in a one night tournament in 2014. Things have not gone his way recently though as he suffered two defeats to close out 2015. Lloveras hails from Spain and has fought far and wide, including Japan, Russia and Brazil. He competed on TUF 22 and fought Chris Gruetzemacher to a close decision on the Finale card, this is first fight since.
English promotion Made 4 The Cage returns on Saturday with two English UFC veterans in the main event, John Maguire and Colin Fletcher. Maguire went 2-3 in the UFC but then struggled to put together wins in Cage Warriors, losing to Saul Rogers and Damir Hadzovic. Since those losses he has beat three Frenchmen in British Challenge MMA. Fletcher went 0-2 in the UFC and has mainly competed in BAMMA since then but has been inconsistent, with 4 wins and 3 losses since leaving the UFC. His last fight ended in a quick disqualification loss to leave his record at 12-6.
SBG Ireland student Frans Mlambo competes further down the card against Luke Ord. Mlambo has a kickboxing background and won the IMMAF World Championship in 2015. As a professional he won his debut in the first round at BAMMA. His next outing was a third round defeat to TUF China competitor Changxin Fu in Japan in January. Ord is also a young pro, with 3-0-1 record with all of his fights coming in Made 4 The Cage. He has finished all three of his wins via submissions which makes this a classic striker vs grappler match-up.