Clan Wars 26: Full Card and Schedule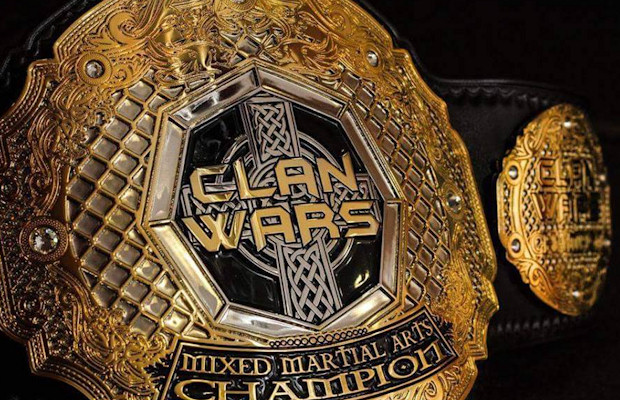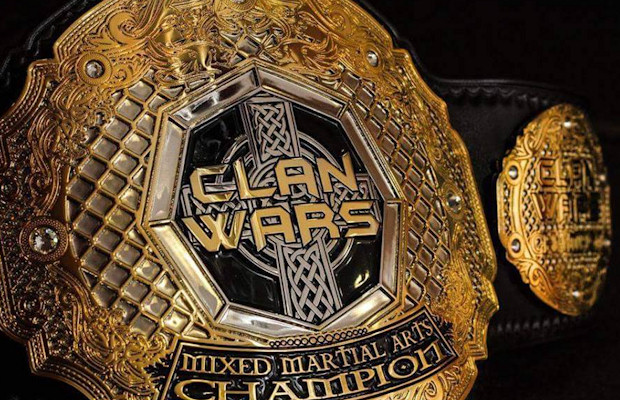 Clan Wars 26 takes place this Sunday 4th December 2016 at the Ramada Hotel in Shawsbridge, Belfast.
The main event sees SBG Ireland's Dylan Logan take on IFS' Daniel Rutkowski in a professional 145lb bout.
Doors open at 3pm. First fight starts at around 4pm.
Here is the card:
Pro Featherweight
Dylan Logan (SBGi) v Daniel Rutkowski (IFS)
Featherweight Title
Alex Bediou (Kokoro) v Paul Hughes (EFR)
Bantamweight Title
Ross Quearney (CMAC) v Daire Toman (New Era)
ISKA K1 70kg
Phil Townley (Predator Muay Thai) v Karl McBlain (IFS)
Welterweight
Tyrone Quinn (SBGi) v Maciej Gierszewski (Kyoujin MMA)
Lightweight
Jay Ar Campos (Kokoro) v Dillan Douglas (NGNI)
Light Heavyweight
Joni Butterworth (Arnkell JJ) v David Piotrowicz (Kyoujin MMA)
Lightweight
Hugh Gleeson (Kokoro) v Shaun Donnelly (DMMA)
Featherweight
Keith O'Rulligan (Sanda MMA) v Stuart Graham (NGNI)
Lightweight
Ciaran Loughran (Heat MMA) v Jacek Jackowski (IFS)
Welterweight
Ciaran Fagan (Kokoro) v Vilius Bagdonas (Ryano)
Light Heavyweight
Gareth McCormack (New Era) v Scott Irwin (IFS)
Bantamweight
David Howlin (SBGi) v Glenn McVeigh (FAI)
Bantamweight
Dean Bride (Kokoro) v Fred Elliot (IFS)
Bantamweight
Sam OConnor (SBGi) v Reuban Norney (FAI)
Flyweight
Daniel McCooke (CRFS) v Sean Smith (Kingz MMA)
ISKA K1 80kg
Norman Green (Sheran Muay Thai) v Troy Gibson (IFS)