The Size Up: UFC on Fox – Weidman vs. Gastelum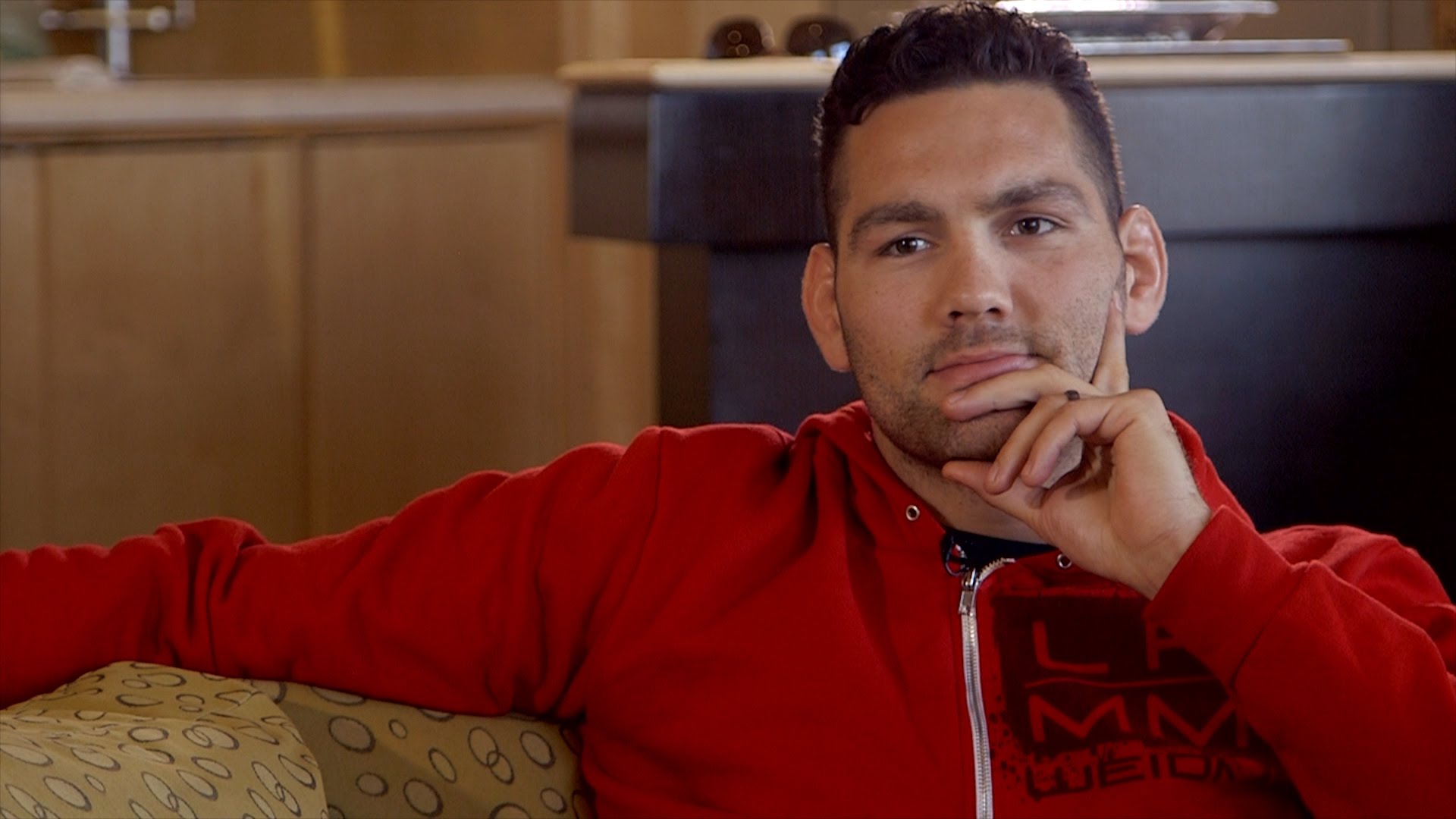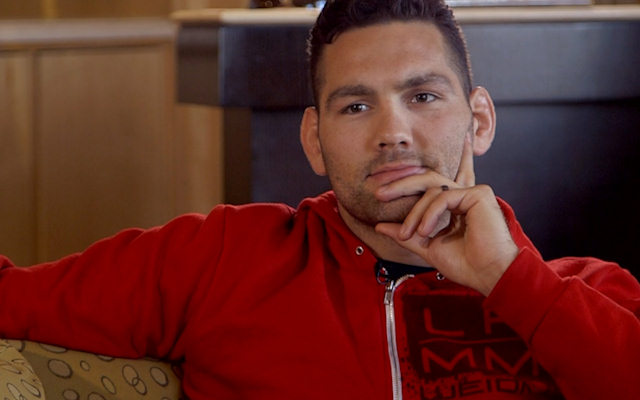 Main Event: Middelweight – Chris Weidman vs. Kelvin Gastelum

Weidman Notable Fights: Anderson Silva (2W), Luke Rockhold (L), Yoel Romero (L). Lyoto Machida (W).
Gastelum Notable Fights: Tim Kennedy (W), Tyron Woodley (L), Neil Magny (L), Johny Hendricks (W).
Weidman Stat: After winning his first 13 bouts he has lost 3 in a row by KO/TKO.
Gastelum Stat: He is undefeated at middleweight.
The Match Up
Since the UFC signed their deal with FOX there have been many tremendous match-ups and another one enters that category on Saturday night as Chris Weidman and Kelvin Gastelum battle it out in the middleweight division. As well as being well-matched inside the Octagon, these two have very similar career trajectories behind them. Impressive successes came first before setbacks and losses have them both needing a big win here.
Weidman got to the very top as he managed to defeat Anderson Silva to win the title at 185 lbs before defending it three times. But now he finds himself with three losses in a row, all by knockout. While for Gastelum weight cutting issues and troubles with drug testing (his last fight with Vitor Belfort is a no-contest due to a fight night failure for marijuana) have curtailed an extremely promising career which began with ten straight wins and a TUF plaque.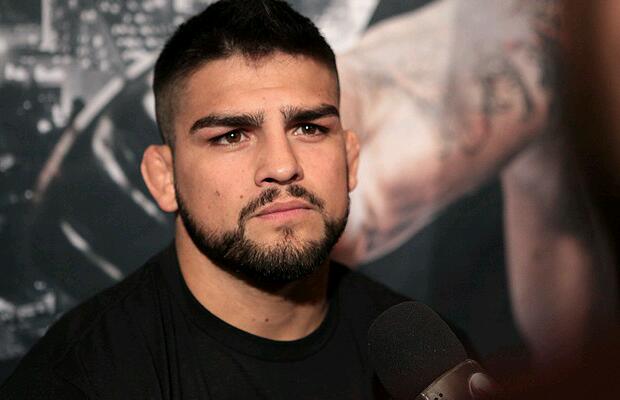 On the face of it, this might seem like a bout between two very similar fighters. Americans with good striking, strong wrestling and an iron will to win. But, in fact, they aren't very alike at all.
Weidman is much more of a slow, predictable, but dangerous, striker who is happy to wait for you to enter before he attacks. That comes in the form of counter strikes but also his wrestling. On the feet, Weidman throws single shots a lot in exchanges, with his left hook being his best weapon. His right hand also packs power, as do his leg kicks, with everything coming on the back of his excellent ability to feint.
But it's Weidman's wrestling that really makes him great. He is much quicker and more unpredictable with that. Usually he grabs a single leg when opponents enter and uses his gargantuan power to put them on the floor. There, his top game is strong and his submission arsenal is dangerous.
Gastelum, on the other hand, likes to keep it on the feet for the most part despite having good offensive wrestling ability. To do that, he has really good takedown defence as well as a good clinch but it's mostly down to his ability to control the striking.
Unlike Weidman, he doesn't potshot at all and likes to go on the attack rather than waiting to counter. Gastelum has some of the very best combinations in the UFC and is extremely accurate with them. As a southpaw, his jab is lightening fast and it's usually followed quickly by a left hand straight down the pipe. He prefers to fight from relatively long range and that long jab into the straight back hand is a very effective way of coveting the distance. He does all of that while being very sharp defensively with great head movement and footwork.
The Pick
Over five rounds, issues might arise for Gastelum in terms of tiredness. He normally has very good cardio but dancing on the outside and throwing at a really high output naturally is going to take its toll eventually. While Weidman's wrestling and relatively low output striking doesn't expend nearly as much.
With that said, the first few rounds here are very important. If Weidman can get multiple takedowns he will be on his way to winning; but if it stays on the feet I think Gastelum will land a lot more strikes.
For me, I think this one is going all five rounds and it's going to be a very close decision. Probably 48-47 to either man.
I do think Gastelum will have more success early but as the fight goes on and tiredness sets in I can see Weidman getting some takedowns, if he hasn't taken too much damage. The question then is, who can be more dominant for longer. It's a tough one but I think if Gastelum comes in fit and prepared, and doesn't lose the wrestling battle early, he will win the first three rounds on his way to a decision victory.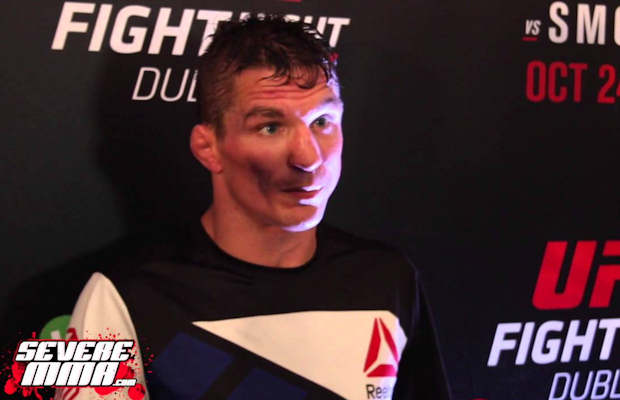 Featherweight – Darren Elkins vs. Dennis Bermudez
Elkins Notable Fights: Mirsad Bektic (W), Chad Mendes (L), Diego Brandao (W).
Bermudez Notable Fights: Max Holloway (W), Chan Sung Jung (L), Clay Guida (W).
Elkins Stat: He has 11 decision wins.
Bermudez Stat: He has never lost any of his 9 fights that have gone to a decision.
The Pick: Really tough one but I think Bermudez will win on points.
Additional Picks
Light Heavyweight Patrick Cummins vs. Gian Villante – Villante
Bantamweight Jimmie Rivera vs. Thomas Almeida – Almeida
Welterweight Lyman Good vs. Elizeu Zaleski dos Santos – dos Santos
Middleweight Rafael Natal vs. Alessio Di Chirico – Natal
Welterweight Ryan LaFlare vs. Alex Oliveira – Oliveira
Heavyweight Damian Grabowski vs. Chase Sherman – Sherman
Featherweight Kyle Bochniak vs. Jeremy Kennedy – Kennedy
Bantamweight Brian Kelleher vs. Marlon Vera – Kelleher
Heavyweight Timothy Johnson vs. Júnior Albini – Johnson
Featherweight Shane Burgos vs. Godofredo Pepey – Burgos
Lightweight Chris Wade vs. Frankie Perez – Wade
Bet Of The Week
Gastelum via TKO/KO or Decision at 11/10
Start Times
Early Prelims – 9pm on Fight Pass
Prelims -11pm on BT Sport 2 and Fight Pass
Main Card – 1am on BT Sport 2