Paul Felder eyeing Miller fight; Looking Forward to Fox Sports 1 Duties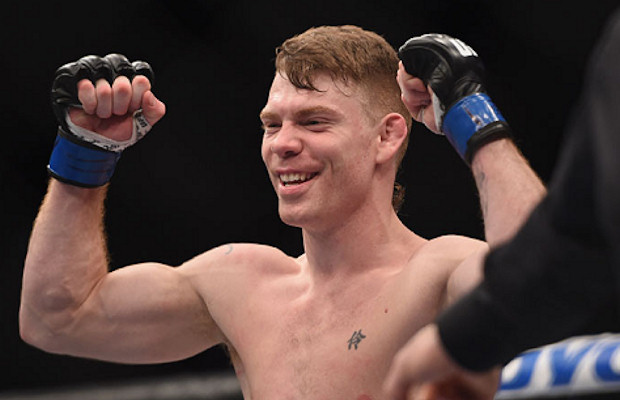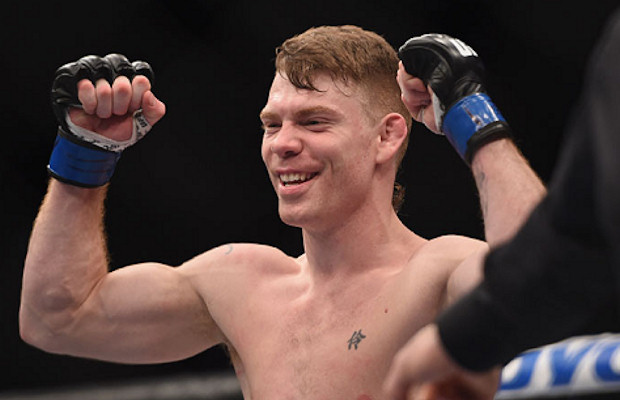 It's been a very busy few months for Paul Felder and that looks set to continue. The "Irish Dragon" looks set for a role with FS1 on the upcoming UFC Pittsburgh card. He also revealed that he is eyeing a potential fight with 155lbs stalwart, Jim Miller.
Felder is coming off a first round KO finish of Steven Ray at UFC Glasgow back in July. Felder also had a successful stint as colour commentator on the inaugural season of Contender Series (DWTNCS), gaining acclaim for his analysis in the booth.
The Roufusport fighter confirmed he will be working with FOX Sports 1 in a media capacity for the upcoming Pittsburgh card, September 16.
"I'll be kind of getting a chance to step in and do some Fox Sports 1 stuff. I'll be at UFC Pittsburgh, and I don't know how announced that is yet, but i'll be involved a little bit there, nothing big, I'm not taking over anyone's spot or anything like that yet, but I think I'll be dipping my toes in the water, pretty soon."
Felder couldn't confirm if the assignment is in the studio or commentary booth, stating that he is waiting for Fox brass to finalise his involvement on the card.
"I dont know yet. I'm still figuring all that stuff out. I know I'll be there in Pittsburgh. Details to come. I got to figure out if they want to announce stuff or whats going on with it first. "
With the recent departure of Brian Stann there is room on the Fox roster for a colour commentator or an analyst. Felder is very much keen on a commentary role but says it must not interfere with his fighting career. Fighting is still very much the primary focus.
"I love Brian. I've been in there with him. He's very intelligent. Obviously with his marine background and his fighting style. He was the man. I have my own interesting style with the acting, obviously he had the military. We kind of both fight the same, we get in there and let it loose. I'd be honoured to eventually step in and takeover some of his jobs. I don't know if I'll have the time as an active fighter to do quite as much as Stann was doing. Maybe I can fill in, maybe they can cover the bases with a bunch of us. It's an honour people are even considering that I would step in for him."
The Philadelphia native has cited Jim Miller and Michael Johnson as a potential opponents. The Michael Johnson fight looks unlikely as Johnson is dropping to 145lbs and a rumoured bout with Jose Aldo has also been mentioned for him.
Felder was scheduled to face Jim Miller back in 2014 before a knee injury forced Felder out of that bout. The "Irish Dragon" wants that re-booked after a number of exchanges with Miller on Twitter. Felder says he wants back in there no later then the TUF finale card in December.
"People forget but we were matched up right after I fought Danny Castillo. I hurt my knee and had to pull out of the fight, so it's just a fight that's kind of meant to happen for years. He's a veteran. I know he's on a skid but anytime you get to fight a legend like Jim Miller. I'd be down for that."
You can listen to the full interview below on this weeks Talking Brawls.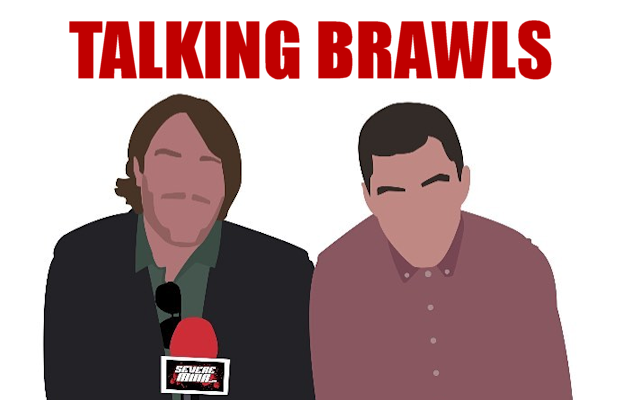 Brendan Loughnane joins the show at approx 19:40 minutes in
Paul Felder joins the show at approx 62:00 minutes in
Be sure to follow @TalkingBrawls, @NiallMcGrath4, @PetesyCarroll and @SevereMMA on Twitter.
Art by @JimDaw