Blaine O'Driscoll eyeing title shot with win over Dominique Wooding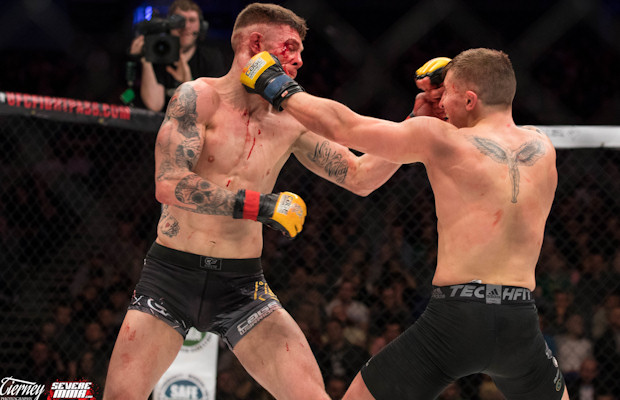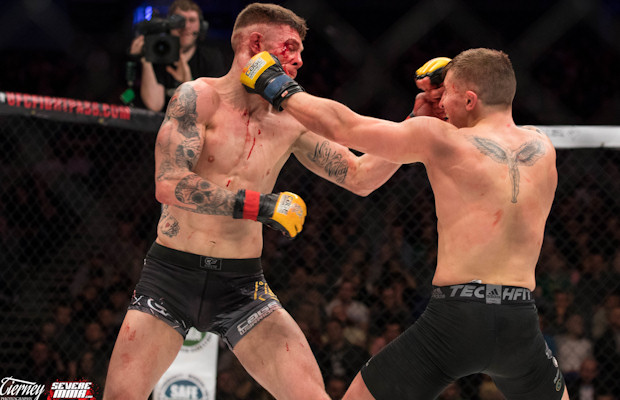 5-1 rising SBG Ireland prospect Blaine O'Driscoll told Severe MMA recently how a win over Dominique Wooding will see him call for a BAMMA Bantamweight title shot. The focused prospect feels he is already the division kingpin and will use the opportunity with a win over Wooding, to seek a shot at BAMMA gold.
"After Friday I'm calling for a title shot, I already feel like I run this division, I have taken out anyone who has been put in front for me, so a title shot to make that official is what's next I think".
Admittedly, overcoming Wooding will be no easy feat for the Dubliner, but he expressed how he is a tough match up stylistically for the British striker, and how 'The Black Panther' is an all too common opponent.
"He's a southpaw striker, nothing I haven't faced before many times. I haven't looked too much into him as a fighter because it won't matter. I know I have worked my ass off in this camp, nothing is getting in my way here. With the pace I push, I can't see it going past the second round."
Like Richard Kiely and Dylan Tuke and so many on the BAMMA 32 card, O'Driscoll has strong roots at Straight Blast Gym Concorde, a place he believes is perfect to hone his martial arts talent, and further develop his exciting potential.
"It's very motivating working along side all these guys, I am very grateful to be able to train here everyday and to be the best you have to train with the best, and SBG is where the best is at."
"I think in the next two or three years, SBG will have a UFC champion in nearly every weight division. I started training MMA so i never really came form a specific Karate or lets say boxing background and I don't have an area I rely on."
"My game is very complete and I feel comfortable everywhere. Whatever my opponents weaknesses are, I'll find them and exploit them in the fight."
Not planning on jumping ship to another promotion or organisation after his bout on Friday, the 25 year-old has his sights firmly set on lifting that bantamweight gold before he entertains different avenues of the fight game.
"I want to stay at BAMMA until I secure a title and then I will see what happens. That is my goal for now".