McGregor felony charges dismissed, given community service, anger management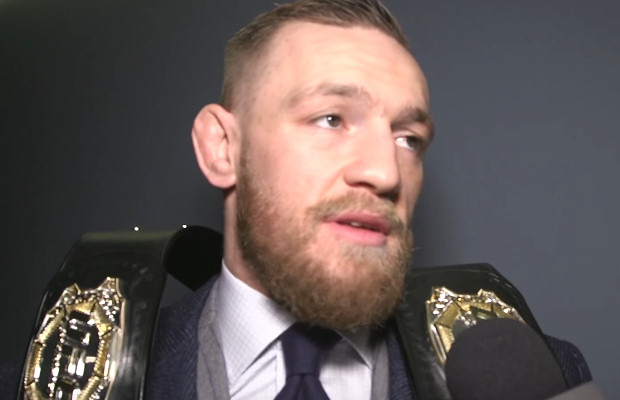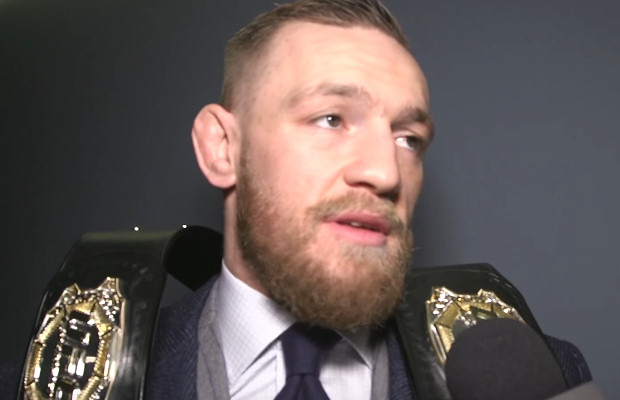 Conor McGregor should be free to fight as soon as possible after felony charges were dismissed following the incident which saw a bus attacked on April 5th prior to UFC 223.
McGregor will instead serve five days of community service and attend anger management classes. His SBG teammate Cian Cowley was given the same sentence with McGregor agreeing to pay for the damage caused in the incident.
McGregor spoke to reporters after the incident; (Quotes from ESPN)
"I just want to say I'm thankful to the D.A. and the judge for allowing me to move forward,"
"I want to say to my friends, my family, my fans — thank you for your support." McGregor said.
You can watch a video of that statement below. H/T to Ryan Gerbosi .
Statement from Conor McGregor after his guilty plea. pic.twitter.com/WqtJ4gVYmc

— Ryan Gerbosi (@RyanGerbosi) July 26, 2018
ESPN's Ariel Helwani live tweeted full details.
McGregor plea deal: All felony counts dismissed. Guilty of disorderly conduct charge. 5 days community service. Anger management classes. 3 orders of protection.

— Ariel Helwani (@arielhelwani) July 26, 2018
McGregor agrees to the deal.

— Ariel Helwani (@arielhelwani) July 26, 2018
Anger management program is from 1-3 days, per the judge.

— Ariel Helwani (@arielhelwani) July 26, 2018
Orders of protection are for Ray Borg, Jason Ledvetter (sp?), Michael Chiesa.

— Ariel Helwani (@arielhelwani) July 26, 2018
McGregor has to pay restitution for the damage to the bus.

— Ariel Helwani (@arielhelwani) July 26, 2018
Conor McGregor pleads guilty to disorderly conduct, which is considered a violation in state of NY. He will not have a criminal record and this will not affect his travel. Five days of community service and has to pay for damages. He's freed up to continue his career after this.

— Brett Okamoto (@bokamotoESPN) July 26, 2018