Ian Garry: I'm in here – win, lose or draw – to fight the best people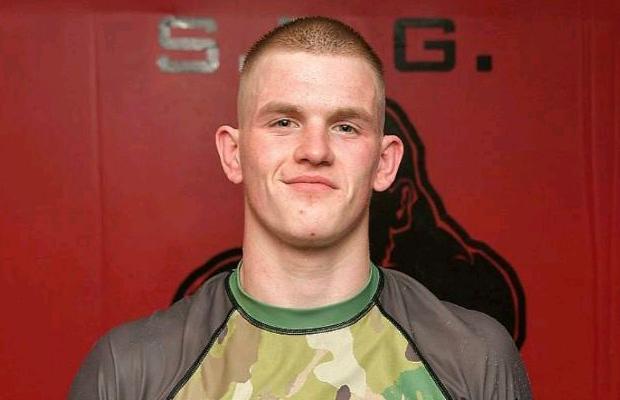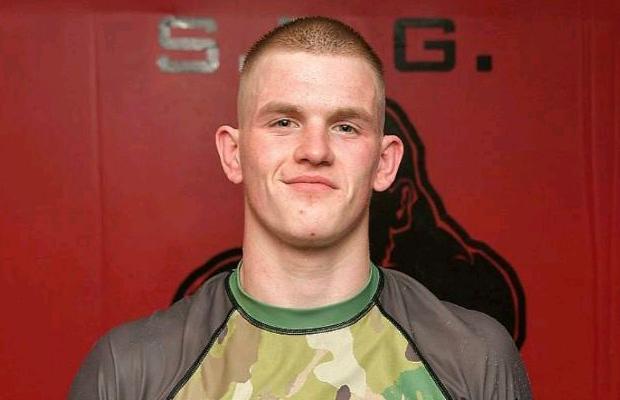 Image: KO Media
Fresh off the back of an impressive 6-1 amateur MMA career, Ian Garry is set to make his professional MMA debut this Saturday, February 16th at Cage Warriors 101, which takes place in the Exhibition Centre in Liverpool.
The SBG Swords fighter will face a tough test when he squares off against the formidable James Sheehan of Team Ryano. Sheehan (1-1) is another Irish prospect, who despite suffering a loss in his professional debut, boasted an 8-1 amateur record prior to turning pro in 2017. A fight that many onlookers in Irish MMA would rather see made further down the line of their respective careers, this is no easy matchup for either competitor.
However, taking an easy route is not part of the career plan, nor does Garry want it to be. When Garry's head coach, and former Cage Warriors champion, Chris Fields contacted the 21-year-old with news of a fight, Garry didn't even want to know who the potential opponent might be. "He (Fields) asked did I want to know who it's against. I said 'I don't care. Let me know when it's confirmed', and then he told me", Garry recalled to Severe MMA's Seán Sheehan this afternoon.
"I'm in here – win, lose or draw – to fight the best people", Garry explained. There is a confident tone in his voice, but the debutant isn't taking James Sheehan lightly. "He (Sheehan) looks like a good, solid fighter. I want to go in and fight against a good, solid fighter.", Garry told Severe MMA.
While this may seem like risky matchmaking to onlookers, especially for a debuting professional, Garry wouldn't have it any other way. "You're in there to compete and to learn. If you lose, you lose. I don't even care if I lose at pro. I'm in there to fight and to win. If I lose, I lose.", Garry said.
Finding an opponent has also been a frustrating challenge for the welterweight. "We had about five or six fights confirmed that all fizzled out. We had Cage Legacy making a title for me to try and get me a fight and people wouldn't fight me."
Garry isn't shy in letting his thoughts be known on the current matchmaking approach of other MMA fighters in Ireland either. "The amateur scene now, and most of the pros that are going around at the moment, are kind of trying to soften their record and cushion it a little bit.", Ian explained."
"You've got people nowadays going, 'I'm 4-0', 'I'm 5-0', 'I'm the best in the country', 'I'm the best in the world'. You're not! You haven't fought anyone yet. Fight people. Get to a stage where you're fighting top-level lads, and then when you're beating them, then you can come out with those claims. But until then shut your mouth!"
Garry insists that he is not taking aim at anyone specifically but rather speaking to the Irish MMA scene as a whole, before fondly remembering a quote he says his coach Chris Fields uses, "If you think it's you, it probably is".
While many may perceive the young fighter's outburst for cockiness, Garry understands that there needs to be a methodical approach to navigating his own career path. "Building me up as a fighter is important, but not giving me easy fights in a sense. Giving me lads who are experienced in the amateur ranks, or who have a couple more fights at pro than me would be ideal.", Garry commented.
Luckily, Garry has an experienced head coach in Chris Fields to pull the reigns in when needed also. Garry cites Fields, and the experience of his training partners at SBG Swords as massive factors in his progression to date. "He (Fields) is an absolute brainbox when it comes to MMA.", Garry proclaimed.
"He can see everything unfold in his mind before it's happening. Even if the situation doesn't seem to be going that way, it ends up going the way he's saying. He's just a wizard when it comes to knowing how fights are going to play out and it's brilliant to know that and have confidence in your coach."
When it comes to his developing his skillset further, Garry credits a big part of his continue progression to the Wednesday morning classes he partakes in with the likes of Fields, Cathal Pendred, Philip Mulpeter and James Webb. "Just working with them has brought me to a new level, and it will continue to do so because I don't see myself stopping this rise any time soon.", Garry told Seán Sheehan.
So where does Ian Garry see himself five years from now? As you can probably guess by now, there is only place that he has his eyes on and that is the top.
"Obviously I'd love to sign for the UFC and that's my goal.", he admits. "I'm 21. The lads I'm training with and the lads I'm fighting are always older than me. I haven't even reached the peak. I won't hit my peak until I'm 25, up until 30 or 35 maybe."
"I'm still a kid who is just learning his craft, getting better and getting stronger. Eventually, I'm just going to jump another two or three levels. In my head, I don't think anyone in Europe will be able to reach me when I'm at that stage. Now, look, that might not happen that way. That's the way it is in my head and sometimes reality is different, but I feel like I can make it to the UFC."
"Now, I've got a massive test ahead of me in trying to get through the European scene with Cage Warriors, hopefully. I'd obviously love to sign for the UFC and then if things are going well become a UFC champion. I'm a 21-year-old kid with a dream, and I'm going to do everything in my power to make that a reality!".
However, the UFC is a long way away, and all focus is on the Exhibition Centre in Liverpool this weekend. James Sheehan undoubtedly provides Garry with his biggest challenge to date, and fans may get to witness a war between two of Ireland's young prospects in a fight that will headline the pro prelims section of the card.
You can follow all the action of the pro prelims from 7pm on the Cage Warriors Facebook page. The main card will be broadcast live on UFC FightPass from 9pm.
Check out the full interview on YouTube for free now!