This Week's Fight Announcements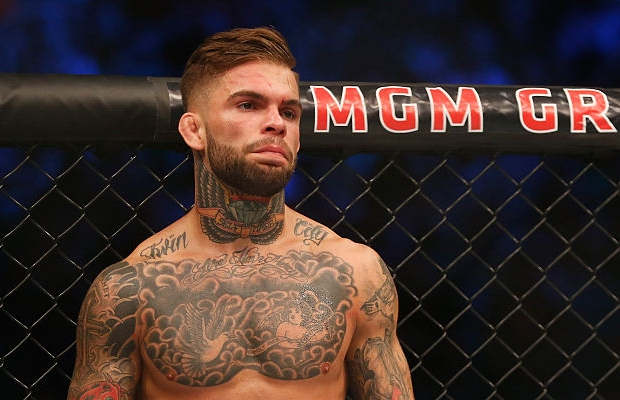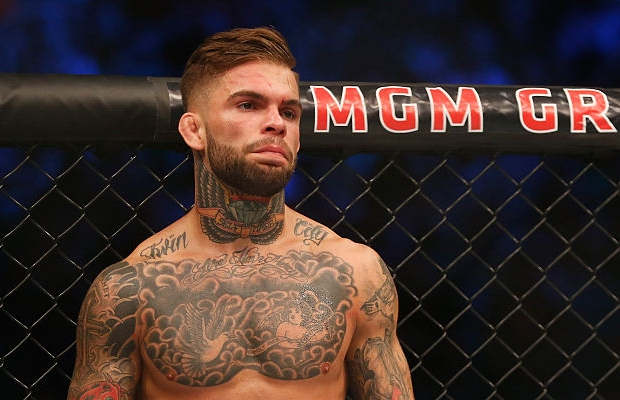 Like the great Anderson Silva once said upon his return from that gruesome leg break……I back! Yes there were no fight announcements posted last week but we've got a double dose of fight announcements that were made over the last two weeks. There are a Christmas feast of fights, all of them are here in one place for you. Hope you all have a wonderful Christmas.
Brave FC 33

Jeddah, Saudia Arabia

December 27th, 2019.
Cian Cowley vs. Sam Patterson
Rizin 20

Saitama, Japan.

December 31st, 2020.
C.B Dolloway vs. Jiri Prochazka

Kai Asakura vs. Mabel Kape

Shintaro Ishiwatari vs. Hiromasa Ogikubo

Rena Kubota vs. Lindsey Vanzandt

Satoshi Ishiguro vs. Jake Heun

Vitally Shemetov vs. Simon Biyong

UFC on ESPN+ 24

Raleigh, North Carolina.

January 25th, 2020.

Angel Hill vs. Hannah Cifers
Bellator 238

Inglewood, California.

January 25th, 2020.

Darrion Caldwell vs. Adam Borics

Sergio Pettis vs. Alfred Khashakyan
UFC 247

Houston, Texas

February 8th 2020.
Jimmie Rivera vs. Marlon Vera

Karolina Kowalkiewicz vs. Yan Xiaonan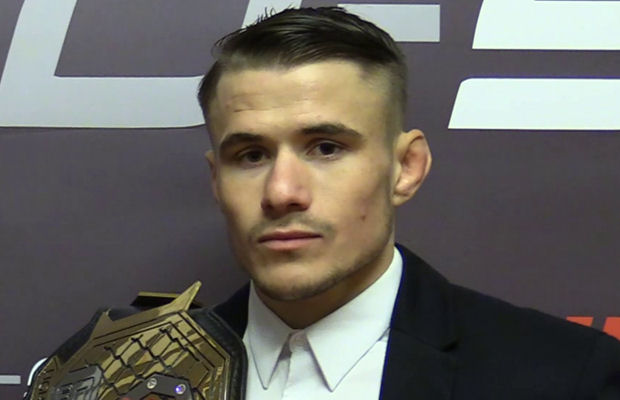 UFC on ESPN+ 25

Rio Rancho, New Mexico.

February 15th, 2020.

Nataniel Wood vs. John Dodson

Cory Anderson vs. Jan Blachowicz

Macy Chiasson vs. Nicki Montano

Devin Clarke vs. Gadzhimurad Antigulov

Montana De La Rosa vs. Mara Romero Borella

Diego Sanchez vs. Michel Pereira

Montana De La Rosa vs. Mara Romero Borella

Mark De La Rosa vs. Railman Paiva

Alex Oliveria vs. Mickey Gall

Brendan Allen vs. Tom Breese

Gabriel Silva vs. Kyler Phillips
Bellator 239

Thackerville, Oklahoma.

February 21st 2020.

Ed Ruth vs. Yaroslav Amosov

Brandon Gritz vs. Myles Jury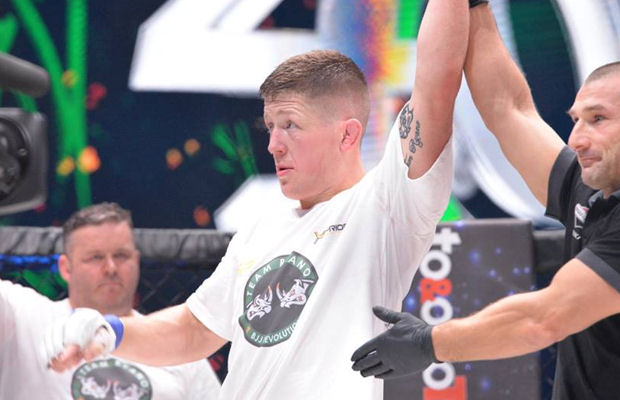 Bellator Euro Series 7

3 Arena,Dublin

February 22nd, 2020.
Paul Redmond vs. Ryan Scope

Brent Primus vs. Peter Queally

Aaron Chalmers vs. Austin Clem

Lewis Long vs. Oliver Enkamp

Will Fleury vs. Justin Moore

Richie Smullen vs. Ranjeet Baria

Blaine O'Driscoll vs. Ezzoubair Bouarsa

Danni Neilan vs. Chiara Penco

Leah McCourt vs. Judith Ruis

Dylan Logan vs. Tom Mearns

Ciaran Clarke vs. Jaime Faulding

Constantine Blanita vs. Asael Adjoudj
Clan Wars 37

Crowne Plaza, Belfast

February 29th, 2020.

Stephan Costello vs. Mark Gallivan

(C)Sean Devine vs. Karl McConway

Tadhg Linnane  vs. Dave Hill
UFC Fight Night Norfolk

Virginia, United States

February 29th, 2020
Megan Anderson vs. Norma Dumont

Alex Oliveira vs. Mickey Gall

Felicia Spencer vs. Zarah Fairn

Brendan Allen vs. Tom Breese

Gabriel Silva vs. Kyler Phillips
UFC 248

Brooklyn, New York

March 7th, 2020.
Neil Magney  vs. Li Jingliang 
UFC on ESPN+ 27

Brasilia, Federal District, Brazil.

March 14th, 2020.

Johnny Walker vs. Nikita Krylov

Maryna vs. Mayra Bueno Silva

Brad Tavares vs. Antonio Carlos Junior
Cage Warriors 113

London, England

March 20th, 2020.

Samier Faiddine vs. Luke Shanks

Paddy Pimblett vs. Donovan Desmae
UFC on ESPN+ 28

London, England

March 21st, 2020.

Darren Stewart vs. Marvin Vettori

Molly McCann vs. Ashlee Evans Smith
UFC on ESPN 8

Columbus, Ohio, US.

March 28, 2020.

Francis Ngannou vs. Jairzinho Rozenstruik

Raphael Assunção vs. Cody Garbrandt

Carlos Felipe vs. Jeff Hughes