Five for Fighting: UFC Vegas 18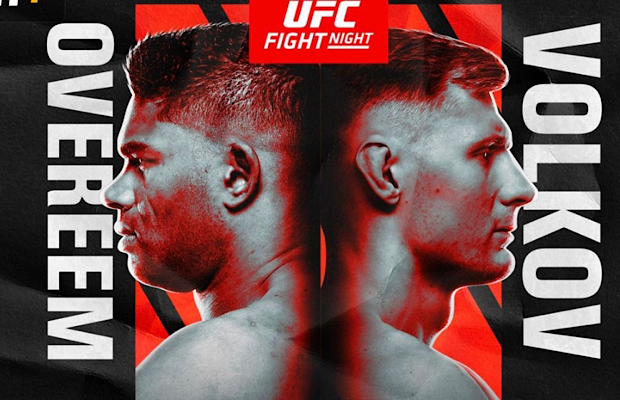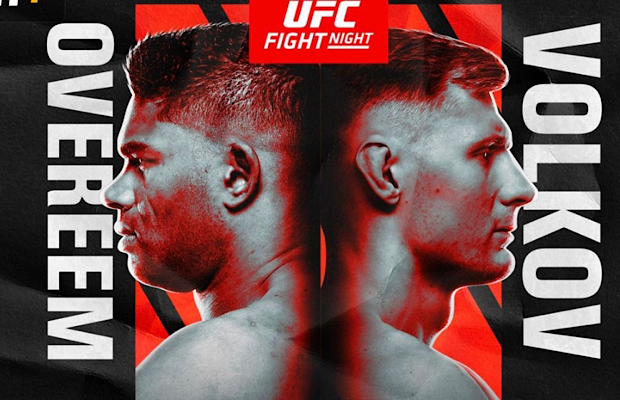 UFC Vegas 18 takes place on Saturday, February 6, at the UFC APEX. The main event is a heavyweight clash between Alistair Overeem and Alexander Volkov. Cory Sandhagen will take on Frankie Edgar in the co-main event, that fight takes place in the bantamweight division.

The event will be broadcast on BT Sports 1, the prelims section of the card is set to start at 11pm. Early prelims can be seen on UFC Fight Pass starting at 10pm. The event is also available on ESPN+.
Here are five of my favorite fights on the card.
Alexandre Pantoja (22-5) vs. Manel Kape (15-4)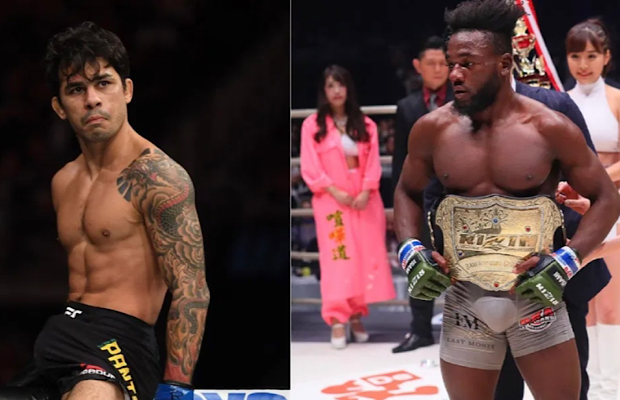 It's funny how the UFC shipped off one of the greatest fighters ever in the sport when they traded Mighty Mouse for Ben Askren, that move lit a fire under the 125-pound division in the UFC. Last years 'Fighter of the Year' was Deiveson Figueiredo. The flyweight champion fully deserved it too.
We've seen new lease of life coming from the flyweight division, a division that seemed dead in the water after Demetrious Johnson's departure. I for one am delighted to see that. I love the flyweights! This weekend showcases a high level, 125-pound encounter between two elite competitors.
Alexandre Pantoja will welcome hot prospect, and former RIZIN champion Manel Kape. Kape, who is Portuguese, is an explosive striker who has power in both hands and the UFC debutant is leveling up each time he steps in to fight. He is on a three fight win streak, his last win was his most impressive.
Kape knocked out Kai Asakura at RIZIN 20 to win the bantamweight championship. If he is knocking guys dead at 135 pounds, I can't wait to see what damage he can do 10 pounds lower. Do not miss your chance to watch this man.
His dance partner is no stranger to UFC having taken part on The Ultimate Fighter Season 24. Since then he has continued his UFC journey, amassing a record of 6-3 since leaving the TUF house. Pantoja himself is a forward moving explosive striker. These two guys are going to go at it like somebody's mother was insulted (yeah I'm looking at you Michael Chiesa).
I expect fireworks in this fight, I would be very surprised if this fight goes the distance. This battle is a stern test for Kape for his debut fight, but a test I feel he'll pass with flying colours. Getting into a wild brawl is not how Kape wins this fight, he needs to fight on his toes and pick apart Pantoja. If they both get into a wild scrap, this fight could go either way.
Quick Pick: Manel Kape
Alistair Overeem (47-18) vs. Alexander Volkov (32-8)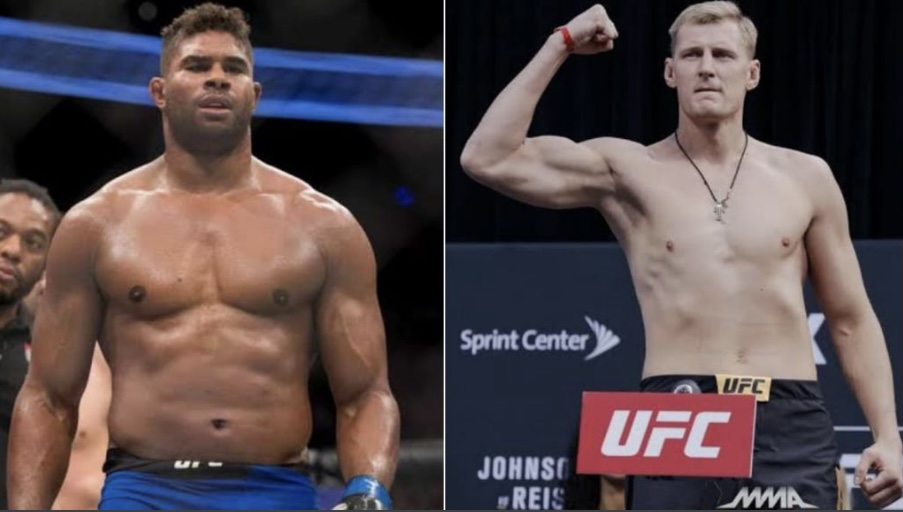 The main event of the evening see the return of one of MMA's most prestigious fighters, Alistair Overeem, take on former Bellator heavyweight champion Alexander Volkov. When Overeem made his MMA debut in 1999, so it's safe to say "The Reem" doesn't owe anything to the sport of MMA.
The Dutch fighter has won multiple titles in Mixed Martial Arts, and in kickboxing, but has yet to put his hands on UFC gold. This may be his last chance, and in order to remain relevant in the 265-pound division, he must get the win against Volkov on Saturday night.
After a disappointing loss to Curtis Blaydes, Volkov sprung back with an impressive win over Walt Harris at UFC 254. The Russian put on the best performance of his UFC career to date, in my opinion. This is a fascinating fight as I'm sure that we are going to see a technical, tactical stand up battle.
Even in the twilight of his fighting career, Overeem has overcome 16 KO/TKO losses and is still at the elite level of competition. That is an amazing stat if you ask me, and it has me thinking that maybe I should get on the horse meat!
Quick Pick: Alistair Overeem
Beneil Dariush (19-4-1) vs. Diego Ferreira (17-2)
Barnburner alert! This lightweight rematch is sure to be exciting as two top ten lightweight are set to throw down. Beneil Dariush steps in off the back of five wins in a row, his opponent Diego Ferreira has amassed 6 wins on the trot.
Once more, I feel that this fight is not going to go all three rounds, although their first encounter went all the way. Both fighters are finishers, between them they have 23 finishes since making their professional debuts. Ferreira looked like a man possessed when he picked up a submission win over former champion Anthony Pettis in his last bout. Beneil Dariush has finished the last four out of five fights, his last victory was a beautiful spinning backfist knockout of Scott Holtzman.
This fight could go any way you could imagine. Both fighters are very well rounded and both are very hungry to stake a claim in the upper echelon of the lightweight division. Dariush coming out on top the first time around, I would expect a similar result this time around.
Quick Pick: Beneil Dariush
Cory Sandhagen (13-2) vs. Frankie Edgar (24-8-1)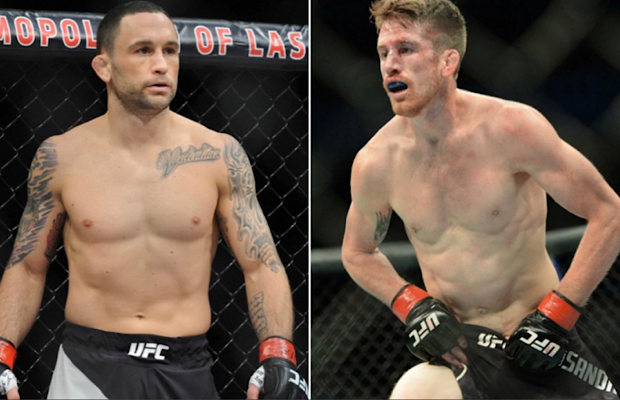 Frankie Edgar is still relevant and still is in a title picture in 2021. After all the wars that the former lightweight champion has been apart of, that is an impressive feat on it's own. Edgar found the answer against Pedro Munhoz, winning a split decision and snapping a two fight losing streak in his last fight in August of last year.
The New Jersey fighter is trying to win his second world title at 135 pounds, after failing to get the job done at 145-pounds. He faces off against Cory Sandhagen, who is riding high into this fight off the back of his most impressive victory. Sandhagen absolutely stunned Marlon Moraes with a wheel kick, and went on to finish the former title challenger in round two of their bantamweight clash.
Sandhagen will fancy himself here against the battle worn Edgar, the Colorado man does have some nifty boxing skills and I do feel he will try and keep this fight on the feet for as long as he can. Edgar on the other hand will try to utilise his boxing mixed in with some wrestling to try a confuse his opponents. I feel if things start to heat up on the feet, Edgar will have those takedowns in his back pocket.
It will be up to Sandhagen to keep this on the feet and pick apart Frankie and I think that he is more than capable of doing that. I can't help but think back of all the damage that Edgar has taken throughout his career, how much more can he take. I feel that Sandhagen has the ability and the power to put his opponent away, a win may see him jump straight into a title shot. On the other hand a win for Edgar may give him his chance at picking up that elusive second world title.
Quick Pick: Cory Sandhagen
Youssef Zalal (10-3) vs. Seung Woo Choi (8-3)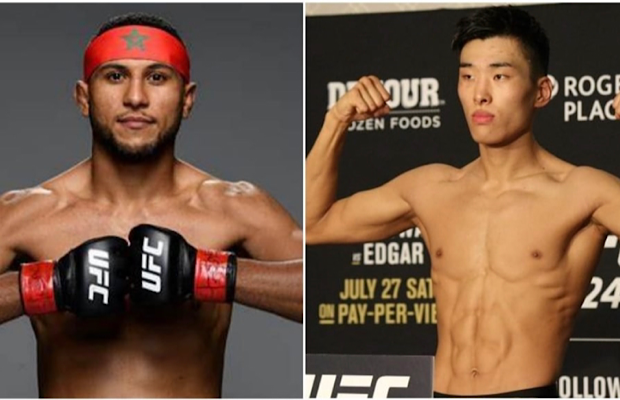 My boy Youssef Zalal returns for his first taste if action in 2021 having competed in four UFC fights in 2020. The pandemic certainly didn't slow down " The Moroccan Devil" but fighting on the regular like that can sometimes hinder progress.
Zalal went 3-1 last year, I've had my eye on him since he arrived onto the UFC scene and I've been very impressed with what I have seen. He lost a decision to Ilia Topuria last time out and after the recent success of Topuria, that loss doesn't look all that bad. Zalal took Topuria to a decision, which no one else has even come close to doing.
The Morrocan is set to square off against South Korean featherweight Seung Woo Choi. Choi has has somewhat of a topsy-turvy which started with two losses, he bounced back in his last bout with Suman Mokhtarian, a fight which took place in late 2019. Not being as active last year may hinder Choi here against a guy who has been, in my opinion, overactive over the last year of his career.
Zalal made a wise choice after his last defeat, he took a breather, it has been four months since his last fight. We should see him coming in here fresh and hungry as hell after that last defeat. I'm not calling Zalal a world beater, but he is a highly entertaining fighter, he is very well rounded fighter, and if he is managed correctly, he definitely has the calibre to cause a stir in the 145-pound divison at only 24 years old.