UFC Fight Night: Barboza vs. Chikadze Preview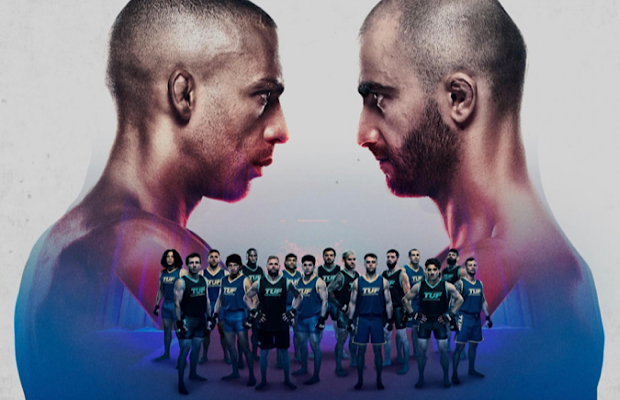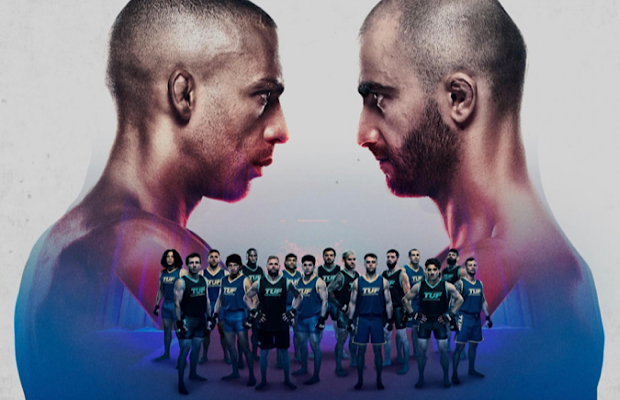 The UFC APEX will play host when two of the most dynamic strikers go head-to-head at UFC Vegas 35. Edson Barboza goes up against Giga Chikadze in the featherweight main event. A new Ultimate Fighter will also be crowned in both the middleweight and in the bantamweight divisions.
Personally, I'm salivating at the thoughts of how this main event could play out. Both Chikadze and Barboza are top-class strikers and have knocked out 20 opponents between then heading into this featherweight showdown. In past fights we have seen the kicking game of both 145ers win them both so many fights. Barboza has done the bulk of his work in the lightweight division, last year he made the move down to 145 pounds and he has settled into the division after a disappointing start.
The Brazilian stepped in to take on Dan Ige in his UFC featherweight debut and lost a very close fight that really could have went either way. Barboza looked liked a watered down version of his lightweight self in that fight and looked to slow down in the latter stages of the fight. Since then ATT standout has picked up two wins at 145 pounds, the first was against Makwan Amirkhani where he took home a unanimous decision victory. It was his last victory over the ever durable Shane Burgos which put the rest of the division on notice as Barboza produced a fine performance. He proved to himself and to the fans that he can stay the course and that he does have a gas tank cutting those extra pounds, he proved that by outgrittin Burgos and knocking out the New Yorker in round three.
Georgian MMA and kickboxing standout Giga Chikadze made his name in the ring with the big gloves but has since traded both for 4oz gloves and a cage. Having been left disappointed when he was submitted by Austin Springer in DWCS back in 2018, Chikadze got his second chance just a little over a year later. That was all the Georgian needed as he has been on quite the tear since his UFC debut going 6-0. The master of the liver kick showcased that ability when he took out Cub Swanson in his last outing, the level of striking that he brings into this contest is what makes this fight so interesting.
Barboza also has some of the best kicks in the world of mixed martial arts and the sheer speed of his kicks are truly a sight to behold. If this turns into a standup war, this fight could come down to a flick of a coin as both guys a very hard to separate on the feet. The most well rounded of this pair, I feel, would have to be Edson Barboza and I think that if the Brazilian uses all of his tools, he will get his hand raised at the end of this fight. Chikadze will be hoping that he doesn't need to use his wrestling and he will be eager to test his striking credentials against another top quality striker. This will be a fight for the ages, if both guys remain standing. One would have to think that if Barboza finds himself on the back foot, or behind in this fight, if that happens he will look to use his superior wrestling and grappling. This is a fantastic fight, I really hope these guys stand and bang.
If you are reading this preview looking for a breakdown of both TUF fights, you're going to be a little disappointed. I gave the show a chance and watched the first episode of the new season, then I gave up. It was the same ole, same ole series and it didn't get the juices flowing. No disrespect to the fighters but there are far too many fights to keep up with, and in all the madness I just could not find the time to watch the new season. I will take my first look at Bryan Battle and Gilbert Urbina in the middleweight final and Ricky Turcios and Brady Hiestand duking it out in the bantamweight final. Let's hope that we see some good action in those fights.
The "Motown Phenom", Kevin Lee will fight inside the octagon at 170 pounds for the first time went he challenges Daniel Rodriguez. Sean Brady was forced out of this fight and Rodriguez has taken his place in welcoming Kevin Lee into the welterweight ranks. Lee succumbed to a guillotine choke to the now lightweight champion Charles Oliveira the last time he set foot inside the octagon. That results prompted a move up in weight and create some fresh opportunities. His opponent, Daniel Rodriguez will enter the cage on Saturday night on a two-fight win streak, he is 5-1 under the UFC banner and has the skills to make this a very interesting fight. Rodriguez dismantled Preston Parsons a little over a month ago and will be primed and ready to take everything that Lee has to offer. This should be a great fight and I'm curious to see how strong Lee looks as a welterweight.
Makhmud Muradov has racked up an impressive 14-fight win streak and is currently 3-0 since joining the promotion. The Tajikistan native is set to take on UFC veteran Gerald Meerschaert who impressed in his last fight choking out Bartosz Fabiński in the very first round. Andre Petroski and Micheal Gilmore will both make their UFC debuts in the middleweight division
Alessio Di Chirico snapped a three-fight losing skid when he head kicked Joaquin Buckley and picked up a quick victory at the start of the year. The Italian takes on heavy hitting Abdul Razak Alhassan in the middleweight division, Alhassan has not had his hand raised in victory since 2018 and is without a win in his last three fights. Middleweight veteran Sam Alvey is need desperate need of a win when he makes the walk to take on Wellington Turman. "Smilin" Sam has not picked up a win in his last six fights and another loss here would likely see him cut from the promotion. His opponent, Turman also keeps the trend alive of really needing a win himself after going 1-2 in his last three bouts.
Dustin Jacoby has gone on a great run over the past couple of years, the light heavyweight has not lost in MMA since 2015 but has not been as active inside the cage as some fighters. Jacoby has won 4 and drew his last encounter when he faced off with Ion Cutelaba. Darren Stewart will be the guy trying to snap that win streak, the UK based athlete picked up his last win against Maki Pitolo in 2020 but has since lost against Kevin Holland and Eryk Anders in recent times. "The Dentist" will be gunning to get back inside the win column. Vanessa Demopoulos steps in at short notice to replace Tracy Cortez, the former LFA strawweight champion make her UFC debut and takes on JJ Aldrich. Against Courtney Casey, Alrich picked up a close split decision and she will be wanting to make it two wins on the bounce in the flyweight division.
Pat Sabatini got his UFC tenure off to a flying start when he beat Tristan Connelly by unanimous decision. Jamall Emmers will be the man standing across from Sabatini, the featherweight picked up his first win inside the octagon in his last outing against Vince Cachero. Mana Martinez was defeated by Drako Rodriguez on last season of DWCS. The Texan gets another chance to make his mark in the bantamweight division when he squares off against Guido Cannetti. Born in Argentina, Cannetti has been finished in his last two outings and the former TUF Latin America contestant is in desperate need of a win if he is to continue his UFC tenure. That fight opens up proceedings. Check out the official results and start times below.
Main card (ESPN / ESPN+)
Featherweight: Edson Barboza (23-9) vs. Giga Chikadze (13-2)
Middleweight TUF Finale: Bryan Battle (5-1) vs. Gilbert Urbina (6-1)
Bantamweight TUF Finale: Ricky Turcios (10-2) vs. Brady Hiestand (5-1)
Welterweight: Kevin Lee (18-6) vs. Daniel Rodriguez (15-2)
Middleweight: Andre Petroski (5-1) vs. Micheal Gillmore (6-3)
Middleweight: Makhmud Muradov (25-6) vs. Gerald Meerschaert (32-14)

Preliminary card (ESPN / ESPN+)

Middleweight: Alessio Di Chirico (13-5) vs. Abdul Razak Alhassan (10-4)
Middleweight: Sam Alvey (33-15) vs. Wellington Turman (16-5)
Light Heavyweight: Dustin Jacoby (14-5-1) vs. Darren Stewart (12-7)
Women's Flyweight: JJ Aldrich (9-4) vs. Vanessa Demopoulos (6-3)
Featherweight: Jamall Emmers (18-5) vs. Pat Sabatini (14-5)
Bantamweight: Mana Martinez (8-2) vs. Guido Cannetti (8-5)