Hard Times, Tribulations & Gratification: The journey of Taka Mhandu and his EFC debut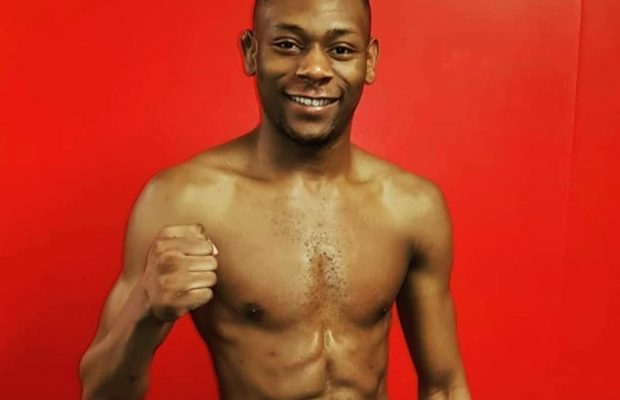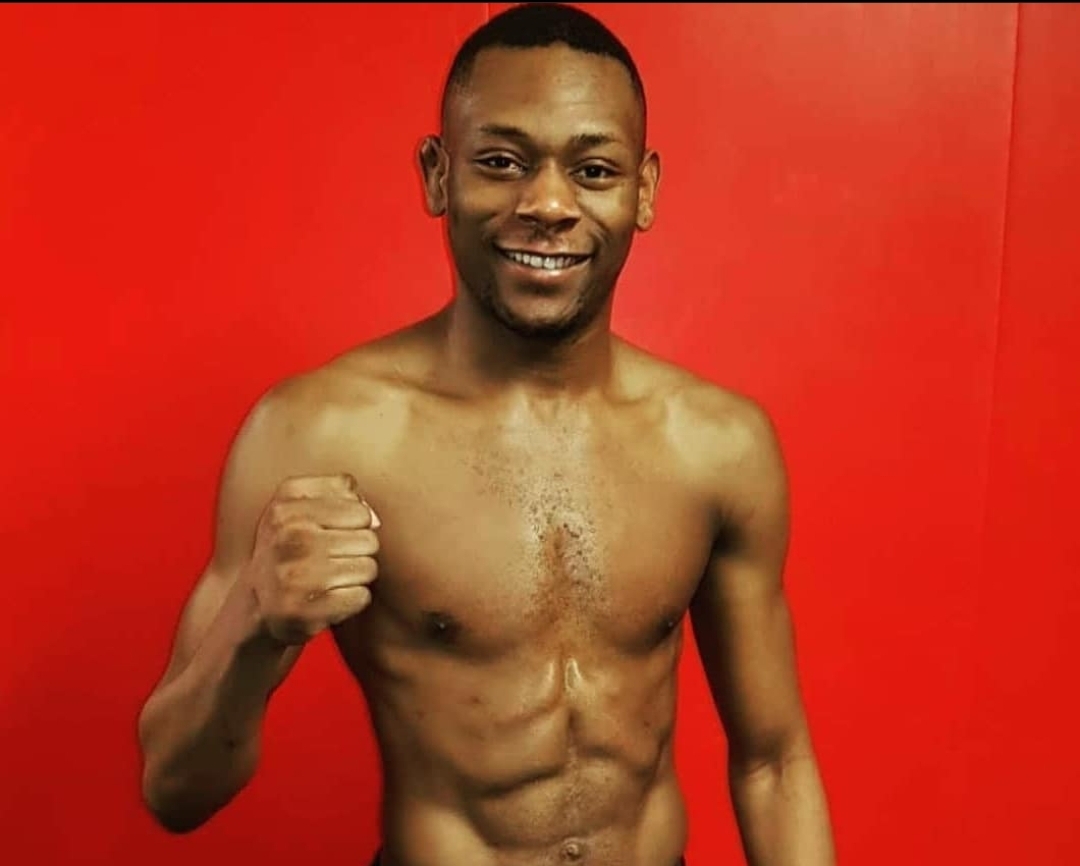 It was there; sitting in his hotel room in Johannesburg, South Africa, embracing the sunny afternoon view displaying itself through his window that Taka 'The Cat' Mhandu, just days away from the biggest fight week he has encountered as his professional debut nears at EFC 89, that's when he realised just where he was and how far he'd come. Half the world away, but closer to home than ever before.
Mhandu's life as well as his journey through fighting has been nothing short of a mighty tale. Leaving his native Zimbabwe roots at five-years-old for a much different life in Dublin, Ireland at a time when multi-culture wasn't as common in the Eire, that is when the challenges began.
"It was a hard adjustment when I first moved over," Taka explained. "My father first moved over when I was two, so I was living with my mother until she moved over two years later. In between those times I was living with my nanny and granddad. Then my father then came back for my sister and I when I was five.
"It was different in the sense of, when you move to a new place and everybody's a different colour and the way of life is different, I just wanted to fit in and that was always my main objective. If I could see young Taka from back then I'd tell him to just be himself and everything will fall into place."
It wasn't until entering secondary school when Taka believes he became his own person, refusing to continue to try fitting the mould. In Mhandu's words, it was a character building time, noting the time when he was finding himself at the butt of not only jokes, but multiple racial provocations.
"I always took them as just that – jokes," Taka explained. "It wasn't until I was getting older and realising the essence of what was being said, that's when I started to stand my ground and call out those things. I was seeing more of myself rather than being the butt of the jokes just to fit in around everybody else. At the time there was only two or three black people in my whole secondary school year, so we were outnumbered in that sense as a minority, but that isn't the case these days where I grew up."
Sixteen-years-old: a formidable time in any young man's life. A time where school is coming to a close and direction, wisdom is sorely needed. For the bantamweight banger, this was a turning point. Suddenly, Taka lost his father. Without that hand to hold and guidance to seek, a young man can often stumble down the wrong side of the tracks.
Taka found himself in a deeper, tougher challenge than ever before.
"It was a very weird time in my life," Mhandu confessed. "I remember, as the oldest born son, they wanted me to go over with my mother, but it was so much money we couldn't afford to, plus bringing my father's body back home to Zimbabwe it was far too costly for the two of us. I was trying to get my head around a lot of it, so I told my mother to go herself and leave me in Dublin.
"There was no need to acquire so much stress and debt just for me to show my face. To this day, I still haven't been able to go over and visit his grave. It's an opportunity through EFC that I have on my hands to finally do."
Before taking up mixed martial arts as a serious craft, Taka was just a young man wanting to know a few things in order to defend himself from issues he was facing at the time. He tells that he found MMA through being a young man wanting to protect myself and knowing someone who had trained in the arts.
"I think the first show I ever watched was Jon Jones versus Rashad Evans," the 135-pound battler reminisced. "I remember the 'Countdown' show for it. They had a wingspan of Jones with his arms out wide and I thought, 'He's a tall, skinny guy – I could do that.' I saw [Anderson] Silva around that time too and felt I could give it a go."
Taka didn't actually start training properly until nineteen years-of-age. The way it goes, Mhandu's father didn't approve of Taka wanting to train in combat sports so young. Given his recent, teenage history of fighting in school, his father he thought it would only prove as a catalyst for further physical altercations.
"As I got older after my dad's passing, I nagged my mum to let me do it until she gave in," the 23-year-old divulged. "Funnily enough, Ian Garry was training at the time and we went to school together. He invited me down, telling me how good Chris [Fields] was of coach and how he could make me a world champion if I trained hard enough. I started picking up things fast, winning earlier fights and proving myself in the gym – and here I am now chasing my world championship.
"I actually had a mad epiphany one night early on, to start working part-time and focus on MMA once I'd gotten my head together. Within two weeks I'd made the move and didn't look back. Chris saw the commitment and determination I was putting in everyday the rest is history."
After the aforementioned passing of his dad, the old tale of a young man falling on the wayside was breaching the horizon. Taka wasn't wondering into trouble, but looking back he knew he was on a road that would've eventually lead him away. It was at this time when he uncovered a similar story to his own in that of Team KF head coach and veteran of the fight game in Chris Fields.
"After I started committing to training in 2019, I was at the Team KF Christmas party and started talking to Chris about my story and losing my dad as a teenager," the 6-0 amateur detailed. "He told me a similar story about him losing his father young, too. Chris saw a lot of himself in me. I think that's why he wanted to get the best out of me and that's what's propelled the relationship to the one we have and I couldn't see anybody else playing that part.
"My confidence comes from the people I have around me. I have guys like Cathal [Pendred], Chris and others who have lived this life at the highest level and I need to do this myself and put the work in. I tend to drift off every now and then, but Chris always brings me back in and has been a very big pillar in my career and always will be. I need him in my corner because he shoots it straight and always tells it like it is and I need that. It's helped build me in to the man that I am today."
After amassing an uber-impressive record of 6-0 in a little over sixteen months of competition, including four knockout victories as well as capturing the not only the Budo FC bantamweight title, but adding the Cage Warriors amateur bantamweight championship to his accolades also, now is the time for Taka Mhandu to move up to the professional ranks.
This Saturday night in Johannesburg, at EFC 89, Mhandu will do just that versus Asiashu Tshitamba (4-3). For the Zimbabwe-Irish native, all the ingredients that made this move possible were ticked off meticulously.
"The main checklists in turning professional were to simply to keep winning fights and show improvements in the gym," Mhandu informed. "I mentioned to Chris about going pro before my Cage Warriors fight. He told me if I could put on a calm, collected and professional performance then it would be up for discussion. I went in and did just that.
"I stepped up levels and that fight was a year and a half ago. That's my favourite performance to date because of how composed I was. Now, with the maturity I've gained over the last year and a half, especially outside of training, is going to play a big part in the performance on Saturday night.
"My game has developed so fast. I'm dedicated to my craft and there's no secret recipe to it."
Going 6-0 in a short space of time against the opponents in which he toppled is no joke and easy fights is not what Taka is here for. The previous accolades meant something to him at amateur, but this is now a clean slate in the eyes of the unbeaten scrapper.
"I try to put them in the back of my mind," Mhandu stated. "They're done with and it's on to the next for me. I don't want it getting to my head or thinking I'm better than I am. That's when it starts showing up in training or missing sessions and I don't want that happening to me. Congratulations, well done – thanks, that's great, but I'm not where I want to be yet. All six of these wins have come within sixteen months, so I'm going from strength to strength.
"I don't want easy fights and have never had any. My life has never been easy, so I always want the toughest opponents. You only learn from the toughest of challenges. Whether it be moving across the world, losing my dad or anything; my life has always been hard and I'm too accustomed to a hard lifestyle to be taking easy options."
If the previous eighteen months hadn't been what they were, the Team KF representative would've been several contests into his professional tenure. However, before his debut has even been undertaken, Mhandu inked a deal with South Africa's top promotion in EFC – no small and no such consequence that the knockout artist has approached lightly.
"It's very gratifying to see them recognise the talent in me," Taka beamed. "I mean, the place I'm staying at the minute is absolutely beautiful. Just being able to travel the world and have people recognise that, even without that first pro fight, is ridiculous! It just goes to show the level and skill I possess is being noticed.
"It's mad. I still find it very hard to believe this is the life that I'm living. I'm so grateful for this opportunity and on Saturday I'm going to put on an emphatic performance, showing what Taka's all about. It's like the old saying, you know? 'Tough times don't last, tough people do.' I live by that. Some like having the smoke blown up their arses – I want the hardest fights. We are not the same. I've overcome a lot in my life, so there's not much more difficulty in the cage in comparison.
"This whole thing started out as a way to channel my aggression through the life placed in front of me and now it's become a job; a career, a lifestyle."
Mhandu finds himself back in the origins; his homeland only a border away. His family, his people and his biggest opportunity all merging in one poetic trifecta. Never in his wildest dreams did he anticipate any such incident falling into place.
That was the last thing he expected. Daring not to label it destiny or fate, Mhandu is happy to embrace the occasion as the stars aligning in perfect nature.
"I got a glimpse looking around outside the taxi window on the way to the hotel and it feels like home. I can feel it in my bones, you know? The fact I'm so close to my family here, it's kind of reinvigorated that relationship again. Hopefully, next time I'm over, I can get time to visit them."
Visiting his father's grave, seven years on, is still something Taka intends to do for the very first time. It's a high priority on his list. As far as returning to his homeland with gold to show his father? It's not his style – but of any gold that will be presented, Taka is sure will be in the initials of the biggest league: the UFC's bantamweight title.
"I don't particularly plan for any major poetic return," Mhandu expressed. "If I'm going to return and visit my father's grave with any gold, it's going to be UFC gold. That's the plan, that's the main objective, but I'm not going to wait so long to see his grave. I just want to go over and chat with him; let him know it's been without him, tell him everything that's gone on and tell him about the man I've become since that he would be proud of. The EFC gold is on the horizon, but the UFC gold is the main objective.
"In my school yearbook, we had to write our life goals for the future. I remember writing, 'My goal is to become a professional MMA fighter. You can call me Mystic Tak because I predict these things!' and now fast forward five years it is actually my reality. I was giggling myself because even back then I had that confidence even though I was nowhere near close to where I am now. Each step has been important and I know I'm one step closer now to being a world champion. The next step will be taken on Saturday."
If there's anything you can label Taka, it's confident. It's expressive and it is ambitious. His one year goal: the EFC bantamweight championship. His three year plan is to be in the UFC, ultimately followed by the plan to be the UFC 135lbs king in five years time. Now is a time of African combatants finding their craft inside the Octagon and this group is an ambition Taka does not want to slip on.
"I want to get in the UFC in this current generation of African fighters. You know as you see Francis Ngannou, Kamaru Usman and Israel Adesanya representing, I want to be in that group. I see them cruising around with the Nigerian flag, the Cameroon flag; I want to be there with my Irish and Zimbabwe flag! I can see that happening.
"For now I'm kicking off my career with EFC and I'd like to have the title within three or four fights, maybe. My opponent Asiashu [Tshitamba] is pretty high up in the rankings and has fought some good guys, so I thought that'll hold me in good stead in the division. My objective now is to get past Asiashu and make a statement."