2021 IMMAF World Championship rescheduled for Abu Dhabi, in January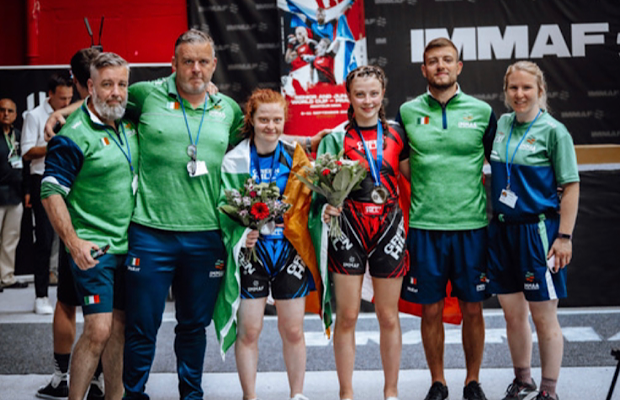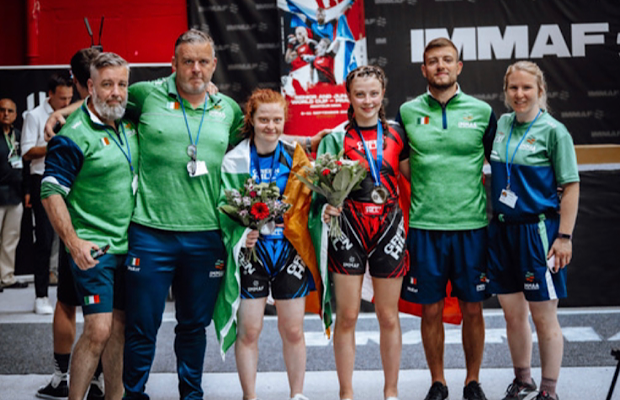 The International Mixed Martial Arts Federation is proud to announce the rescheduling of its 2021 IMMAF World Championships to Abu Dhabi from the 24th to 29th January, 2022. This follows the earlier cancellation of the event (due to the pandemic), which was to be originally held in Kazakhstan.
The International Mixed Martial Arts Federation (IMMAF) provides the platform for MMA's next generation of athletes and rising stars. Founded in 2012, IMMAF's purpose is to further the development, recognition and regulation of the sport of MMA (mixed martial arts), enabling amateur competition through the organisation of national MMA federations around the world.
Team Ireland will have Junior and Senior squads heading over to the event looking to build on the success of the 2020 IMMAF World Cup where Team Ireland made history in competing as an All-Ireland team for the very first time. Irish athletes such as Shauna Bannon, Kiya O'Sullivan, Taylor Quinn and Ryan Keogh will be looking to better the medal haul from the World Cup event which was an impressive thirteen medals in total.
With a seven-year track record of organising international amateur Championships and ten years developing the sport globally, IMMAF's membership today includes 120 National Federations worldwide, of which 49 are recognised by their National Olympic Committee or National Sports Authority. IMMAF has advanced programmes for the education and certification of MMA coaches, referees and other technical officials, and for Youth Development. Supported by the UFC®, IMMAF is the only legitimate international governing body for MMA, working to gain sport recognition and see MMA into the Olympic Games.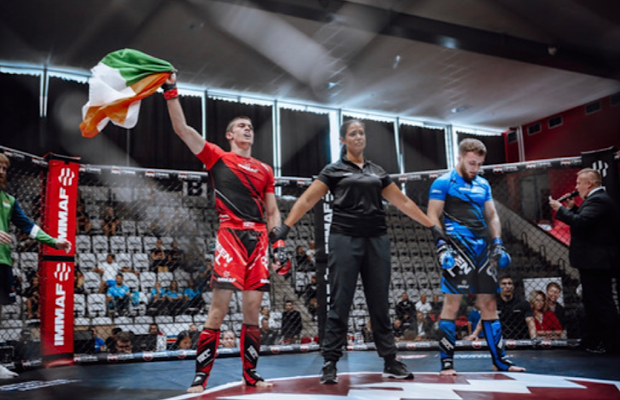 Hosted by the UAE Jiu-Jitsu and MMA Federation, with the support of the Abu Dhabi Sports Council and in partnership with Palms Sports, the senior and junior nations tournaments will now take place at the Jiu-Jitsu Arena in Zayed Sports City, near UFC Fight Island (Yas Island). IMMAF's flagship annual event in 2019 attracted around 450 athletes from 49 nations, before COVID-19 put a stop to IMMAF championships in 2020, making this the first IMMAF Worlds in two years. Returning medallists and new rising stars have made their mark this year at the IMMAF European Championships and World Cup Prague, establishing compelling rivalries expected to play out at a highly competitive World Championships, which will be broadcast globally.
IMMAF President Kerrith Brown expressed his excitement about the rescheduled event which will kick off the Amatur MMA calender in style in late January 2022.
"I would like to wholeheartedly thank His Highness Sheikh Mohamed bin Zayed Al Nahyan, Crown Prince of Abu Dhabi and Deputy Supreme Commander of the Armed Forces; His Highness Sheikh Nahyan bin Zayed Al Nahyan, Chairman of the Abu Dhabi Sports Council; His Excellency Abdulmunem Al Hashmi, President of the UAE Jiu-Jitsu and Mixed Martial Arts Federation; His Excellency Aref Al Awani, General Secretary of the Abu Dhabi Sports Council; His Excellency Mohamed Dalmouj Al Dhaheri, Chairman of the UAE MMA Committee; and the Department of Culture and Tourism for enabling the 2021 IMMAF World Championships to take place in Abu Dhabi at extremely short notice, and for agreeing to a three-year hosting rights deal for the IMMAF Youth Worlds. I would like to also thank Fouad Darwish of Palms Sports, Mohammed Al Hosani of the UAEMMAF and IMMAF Board Director Wissam Abi Nader for their extensive efforts to facilitate these deals."

"Our shared commitment to the vision of developing MMA in the UAE and internationally is very powerful and has vast potential. We at IMMAF are grateful for these opportunities and are excited for the future growth of our sport and its talent in the region. I invite IMMAF's national federations and teams from around the world to come to Abu Dhabi in January for IMMAF's greatest championships yet."