Cage Warriors 131 Weigh-in Results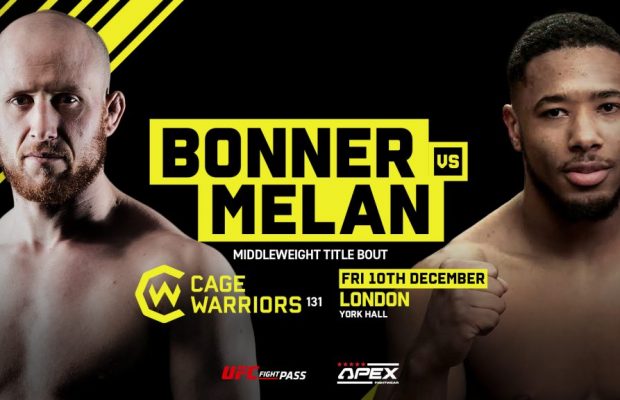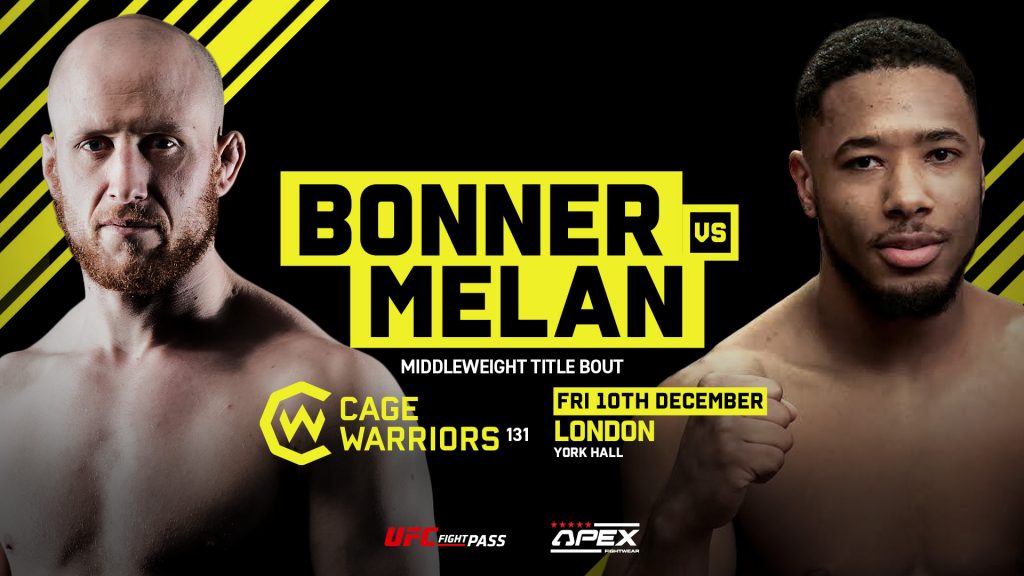 Two titles are up for grabs this Friday night on the first night of the Cage Warriors double header.
In the main event, Matthew Bonner defends his middleweight title against Djati Melan while the lightweight title vacated by Joe McColgan will be up for grabs between Mehdi Ben Lakhdar and George Hardwick in the co-main event.
Full weigh-in results are below, via Cage Warriors.
Main Card

Matthew Bonner (c) 184.2 lbs vs. Djati Melan 184.7 lbs – middleweight title bout

Mehdi Ben Lakhdhar 154.4 lbs vs. George Hardwick 153.9 lbs – vacant lightweight title bout
Justin Moore 187.1 lbs vs. Christian Duncan 189.9 lbs – 190lbs catchweight bout
Will Currie 185.6 lbs vs. Nikola Zlatev 185.5 lbs – middleweight bout
Madars Fleminas 170.1 lbs vs. Oban Elliott 170.2 lbs – welterweight bout
Prelims

Kingsley Crawford 135.3 lbs vs. Liam Gittins 135.1 lbs
Jean N'Doye 145.2 lbs vs. Tom Mearns 145.7 lbs
Yuki Angdembe 135.7 lbs vs. Luke Riley 135.9 lbs
Samir Kadi 186 lbs vs. Michael Tchamou 183 lbs
Nik Bagley 145.6 lbs vs. Scott Pedersen 143.9 lbs
Mikail Bayram 154.6 lbs vs. Adam Cullen 155.5 lbs