The Severe Spotlight: Chris Gutierrez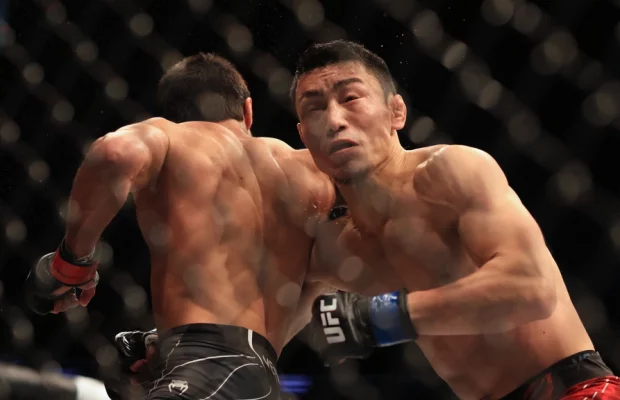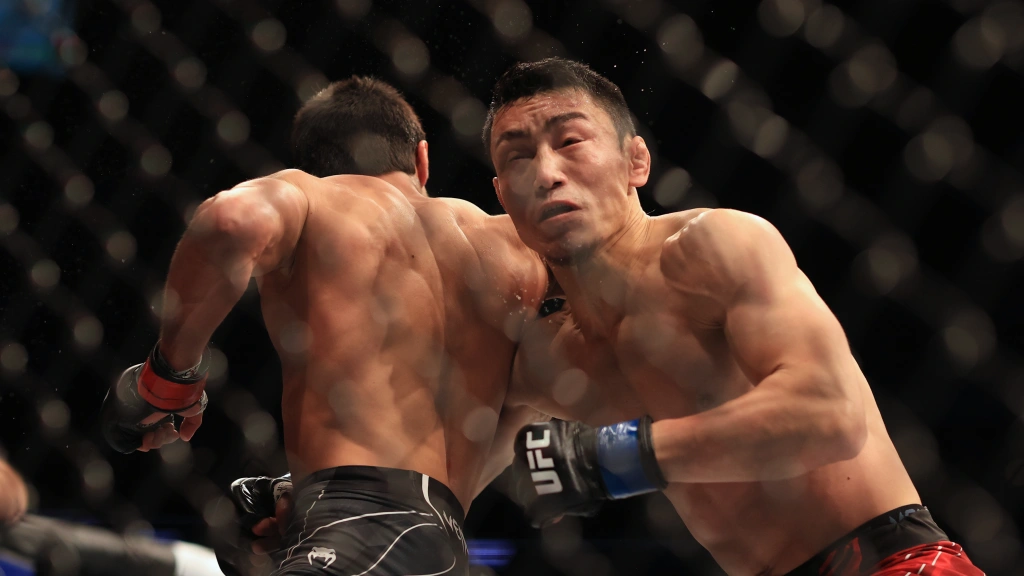 The UFC rode its trucks back through the O-H as ex-Heavyweight Champion Stipe Mioic, the lands' hero was in attendance to watch a fantastic card play out. Manon Fiorot continued her streak through the 135lb division with a win over Jennifer Maia. Aliaskhab Khizriev announced himself to the 185lb division with a brilliant rear naked choke. Marc Diakese showed his well rounded grappling game to bring an abrupt stop to the Slava Claus hype train. Neil Magny battled back from a tough first round to better Max Griffin, and Kai Kara-France produced a sterling performance to hand Askar Askarov his first professional loss.
Chris Gutierrez however, is the topic of this week's article. Batgerel Danaa was scheduled to fight Wisconsin native Montel Jackson, prior to Jackson being forced from the fight due to an injury. Batgerel Danaa isn't the type of man that most people are calling out to fight, let alone on short notice. He is a fighter that doesn't know how to throw shots without bad intentions. However, up goes the hand of Gutierrez, who proudly rode a 6 fight unbeaten streak (5 wins 1 draw) as his steed to the octagon on Saturday night.
The first round played out much like any Batgerel Danaa fight seems too, Gutierrez was forced to fight on the backfoot, the dipping angles that Danaa throws his shots from is unorthodox, the footwork he uses to make that happen also allows him to be chambering and throwing kicks as his punches are finishing. That made the straight hitting approach of Gutierrez difficult; however, he was employing the right tactics:
Throwing an array of low, body and high kicks.
laterally moving, not getting blocked against the fence
constantly switching stances
With two and a half minutes left in the round, Gutierrez seems to have made a smart read. Danaa's shots come as he is following him around the cage, his cage cutting footwork isn't the best, and he is constantly hunting. This means if Gutierrez can beat Danaa's footwork pattern by a step, this acts as a trap for a spinning elbow/backfist. He fakes the step, but Danaa doesn't bite, so he decides not to throw. With 28 seconds left, he decides to throw a spinning elbow, whilst he concedes a bodylock slam takedown for his efforts, its obvious he had made that read, as we find out in the second round.
The finishing sequence begins with around 2:35 on the clock. Gutierrez has thrown a high kick that's caused Danaa to step to his right, meaning a large opening of space is now available to the right of Guitierrez. He circles to occupy that space, Danaa squares up to follow him – rather than resetting and cutting off the cage, he shuffles along the same line. Gutierrez has already taken a step back, which instinctually Danaa steps into, so there is an angle created with the beating of the foot, and the creation of space.
Gutierrez notices the step in, times his spinning backfist to absolute perfection. Very high-level setup for a generally low percentage technique. Danaa is dropped and hurt badly, and Gutierrez dutifully obliges to follow him to the ground, lead by the tip of his elbow. Herb Dean calls a stop to the contest, without controversy (this time).
6 straight wins in the 135lb division will likely see Gutierrez be matched with a ranked fighter next. Who would you like to see?