Cage Conflict 7: "Unprovoked" set to take place on July 23rd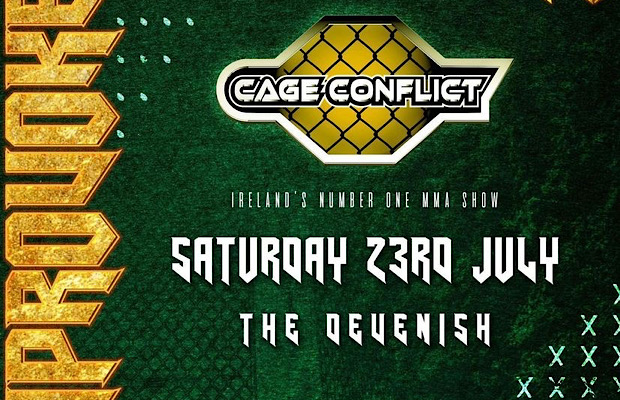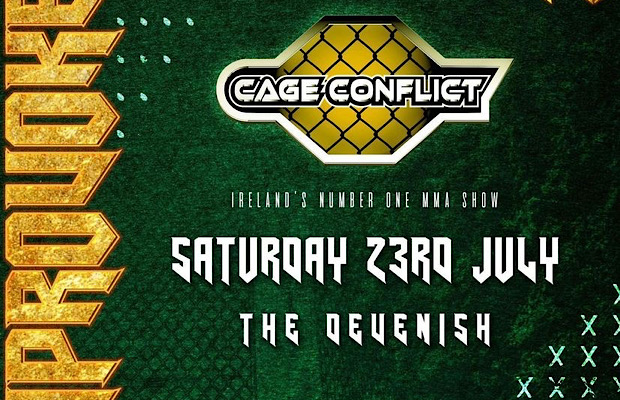 Fresh off the success of Cage Conflict 6, which took place in in the Devenish Complex in Belfast, the next Cage Conflict installment will take place on July 23rd at the same venue. The main card will have a full lineup of professional fights and a full amatuer undercard with multiple title fights set to be announced.
Cage Conflict have released the following statement ahead of the event:
"Our next installment of the Cage Conflict series will be in The Devenish Complex on Saturday 23rd July!
The card will feature another main card full of top professional fights and a full amateur undercard including Irish title defenses.
We will be announcing our Main Event tomorrow, with a new fight announcement every few days to keep you excited.
Another massive night for Irish MMA and we are absolutely buzzing about the card we have put together. The show is always a sell out so make sure you get your tickets early!!!
Physical tickets will be with the fighters over the next few weeks but online tickets go on sale on Saturday via the link below."