Ireland Sign Off Youth Championships Fifth on Medal Table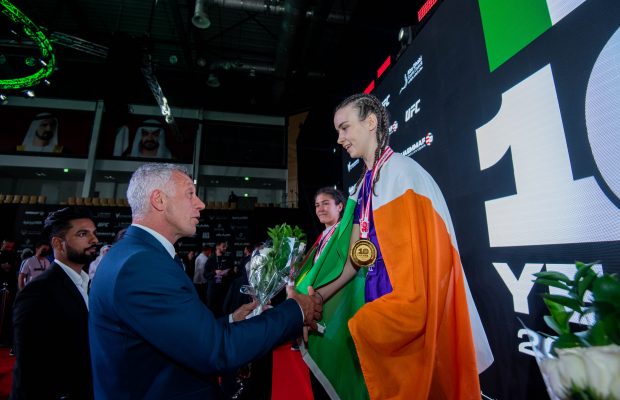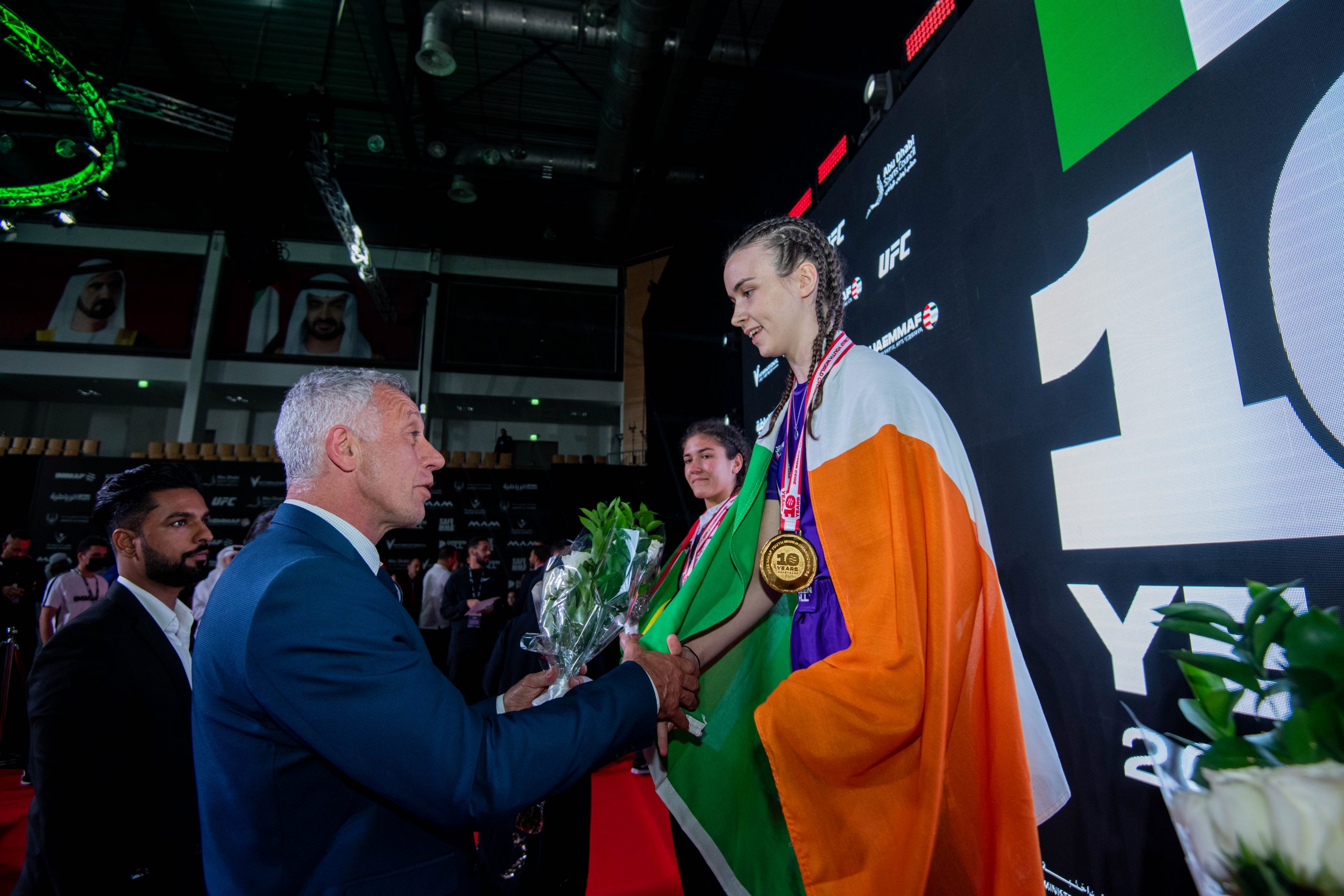 The Irish contingent that travelled to Abu Dhabi to compete in the 2022 IMMAF Youth World Championships finished the competition fifth overall. In the lead-up to the final day of competition Ireland had already secured three gold medals, two silver and four bronze.
A busy final day saw Ireland add one more gold to their tally through Louise Brady. The featherweight fighter won both of her bouts via submission to top her group in the round robin to take gold.
Elsewhere on the final day, Morgan Clements came close but lost out to eventual bronze medalist Ron-Andro Selter. In the middleweight division Daniel Podmisanins, who was representing both Ireland and Latvia, and Ryan Dunne were unlucky not to find themselves on the podium following an impressive showing.
At the end of the tournament, Ukraine topped the medal table, in the end, to retain their spot as the best youth team in the World.
The medalists for Ireland are as follows.
Louise Brady (Youth A 65.8 kg) – Gold
Olivia Babiarz (Youth C 52 kg) – Gold
Alex Flanagan (Youth C 58 kg) – Gold
Emily Hannick (Youth C 34 kg) – Gold
Amy Scully (Youth A 47 kg) – Silver
Ben Harding (Youth B 67 kg) – Silver
Alison Syron (Youth A 52 kg) – Bronze
Leah Bennett (Youth A 56.7 kg) – Bronze
Jack Connolly (Youth B 77 kg) – Bronze
Molly Syron (Youth C 44 kg) – Bronze