Preview And Picks – UFC Scotland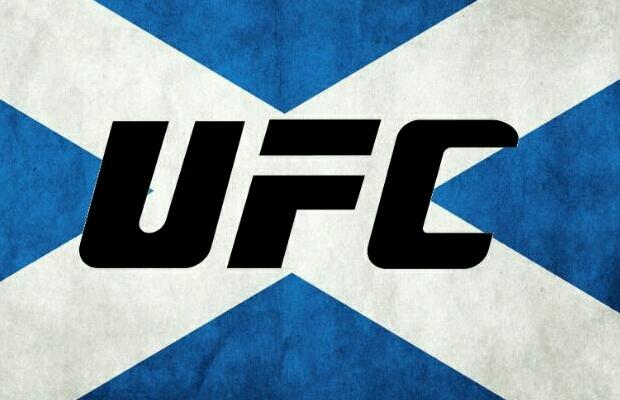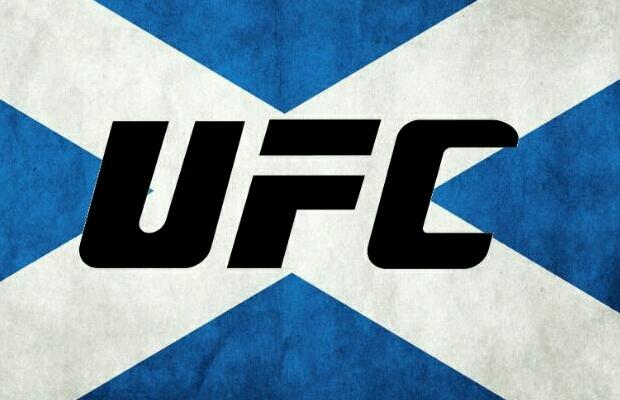 After the busiest week in recent MMA memory we get yet another card this Saturday night as the SSE Hydro arena in Glasgow plays host to the first ever UFC event held in Scotland.
Headlining the event will be meeting of ranked middleweight contenders as Brazilian Thales Leites takes on veteran UK technician Michael Bisping. A former UFC middleweight title challenger, Leites has had a mixed MMA career and will be in his 30th fight on Saturday. The first nine of those bouts on his record were all wins and saw the Brazilian signed to the UFC in 2006. And although he lost his Octagon debut to current Team Alpha Male head coach Martin Kampmann, Leites put five wins together on the spin to earn himself a shot at Anderson Silva's belt. That fight ended in a disappointing unanimous decision defeat and when Leites lost to Alessio Sakara four months later he was released from the promotion. Outside of the UFC Leites picked up wins over Jesse Taylor and Jeremy Horn, amongst others, but it took Joe Silva almost four years to get him back in the world's premier MMA promotion. Since that return in 2013, the Brazilian has been unflappable and picked up five wins on the bounce, the last two of which were to ranked opponents Francis Carmont and Tim Boetsch, to earn himself a headlining birth.
For Michael Bisping, it has been a similarly up and down career although he has managed to keep his place in the UFC ever since winning the third season of the ultimate fighter which he entered as an unbeaten 10-0 Cage Warriors champion. Initially, Bisping plied his trade at light-heavyweight but his first career loss to Rashad Evans signaled a move down to 185 lbs. There he won three on the bounce before the knockout heard around the world from Dan Henderson at UFC 100 cooled the Englishman's title run. A close loss to Wanderlei Silva two fights later saw those put back even further but wins over Mayhem Miller and Jorge Rivera got him back to near the top. Two number one contender fights in three match-ups then saw Bisping within touching distance of a title shot but losses to Chael Sonnen and Vitor Belfort saw him miss out on that. Since then the Mancunian has won every second fight as Alan Belcher, Cung Le and CB Dolloway all fell short but Luke Rockhold and Tim Kennedy both dominated him.
As fighters these two are both highly skilled but very different. Bisping is a quick, silky technical striker who might not have the most powerful punch in the world but he makes up for it with an ungodly output. As a wrestler and grappler the Brit had improved hugely over the years and isn't easily taken down or finished. And that's handy in this fight because Leites will probably want to take him down and finish him. As a high level Brazilian jiu-jitsu blackbelt with fourteen MMA wins via submission it's pretty clear where the Brazilian is best. But to that grappling expertise, Leites has also added a muay-thai based striking game which is largely to thank for his late career resurgence. At range both men will be dangerous while the clinch isn't the strongest part of the game for either man but may suit Leites who has been know to get takedowns with trips.
You'd expect a lot of this fight to play out on the feet early with Bisping very cognizant of Leites' want to get it to the mat. There Bisping will use his usual in and out style of throwing combinations at a big output while avoiding counters. For Leites you'd expect him try to land those counters while also trying to clinch in open water or against the cage while all the time throwing knees up the middle. Taking Bisping down, though, won't be easy.
Like many of his recent fights, Bisping has to stick to a very strict gameplan to win. For me, I think Leites is smart and talented enough, over five rounds, to pick some holes in it. After taking a lot of damage in the last couple of years the once granite chin of Bisping just can't be the same and for that reason I'm going with Leites to win this one via knockout.
Outside of the main event the biggest reason to tune into this card is the Irish interest with three of the Emerald isle's finest on show; the first of which, like his teammate Neil Seery last week at UFC189, will be team Ryano featherweight Paul "Redser" Redmond who goes into the lion's den to take on the first Scot to ever fight in the UFC Robert Whiteford.
https://twitter.com/RedserMma/status/620505369702453248
As two stand-outs on the European scene for years it was always going to be a matter of time before both ended up in the UFC. For Redmond, a few early career losses didn't set him back much as wins over the likes of Philip Mulpeter, Ryan Roddy and Damien Brown had him pinned as a future Cage Warriors lightweight title contender. The UFC call came, though, before he had that opportunity. Unfortunately for Redmond it came at featherweight as, on extremely short notice, he missed weight and lost to hot prospect Mirsad Bektic in his UFC debut. This weekend, for him, is an opportunity to prove he can make the weight and show his real talent against a much closer matched opponent.
Training with American top team across the pond and the dinky ninjas in Scotland, Whiteford will be well prepared also. After winning ten in a row following a loss in his MMA debut, like Redmond, Whiteford came in on short notice and lost his UFC debut to Jimy Hettes before bouncing back in his last outing with a decision over Daniel Pineda to get off the mark in the UFC.
As a match-up this one should be fairly easy on the eye. Nicknamed the "Flying Judoka", Whiteford uses his base well inside the octagon to get the fight to the ground where he is very good in top position. As a striker he is dangerous with power shots as a stalks from the outside and shoots in with speed. Redmond, on the other hand, is more of a hard hitting technical boxer who has improved exponentially in recent years. Although his defensive wrestling might not be the best, he is good offensively and once it hits the ground he is extremely dangerous with submissions – especially the toe hold. In the end I see this one being very close but with Whiteford's willingness to take it to the floor and Redmond's jiu-jitsu prowess I could see the Scot leaving with a couple less toes than he arrived with.
Then, headlining the preliminary portion of the card will be tea-loving SBG flyweight Paddy Holohan who takes on English veteran Vaughan Lee on neutral ground in an important bout for both men. Having entered the UFC as a 9-0-1 prospect with wins over the likes of Damien Rooney and Steve McCombe on the local circuit, Paddy Holohan had plenty of hype to live up to. In his UFC debut, he did just that with a wonderful submission of Josh Sampo to open up last year's UFC Dublin extravaganza. And although Holohan lost next time out to Chris Kelades in Canada he rebounded brilliantly three months laster to dominate Shane Howell last time out.
Like Holohan, Vaughan Lee was a long time veteran of the local scene who didn't make his UFC debut until 2011 – eight years after turning pro. Since then the Englishman has gone 4-3 but his losses have come against some of the very best like champion TJ Dillashaw and former challenger Chris Cariaso while wins over Kid Yamamoto and Nam Phan have kept his employment status active.
Usually, flyweight fighters are not really known for their finishing ability but these two, because of their styles, are very dangerous opponents. Lee is a hard hitting, athletic southpaw who is light on his feet and all action with strikes. On the ground, though, is where he really shines and with 7 career submission wins he should never be taken lightly. For Holohan, his style is more based on skills and a freedom of movement than pure strength or athleticism. The Jobstown man a hugely improving striker with power in his paws but, like Vaughan, it's on the ground where he is best with eight career wins via tap-out. For me, this one should be an exciting fight but I think Lee will get beaten to the punch and finished late.
Then, on the main card, it's Donegalman Joseph Duffy who steps into the Octagon to face Brazilian Ivan Jorge in what could be a pivotal bout with UFC Dublin upcoming. Having had much success in his early MMA career (including wins over Norman Parke and Conor McGregor) Duffy decided to transition to professional boxing where he had a very successful 7-0 career over three years before deciding to return to the cage last year. Upon his return, Duffy won two fights in Cage Warriors before getting a UFC call which saw him KO Jake Lindsey inside two minutes in what was his last outing. Like Duffy, "Batman" Jorge has an exceptional record on his home patch. Entering the UFC with an astounding 24-3 record after a long career mostly in Brazil, Jorge didn't have many reasons for jitters. In his three Octagon outings to date the Brazilian is 2-1 as a loss to Rodrigo Damm is sandwiched in between two unanimous decision wins.
The venue for #UFCGlasgow @BreeseMMA @OKeefeMMA @ChrisCarley64 pic.twitter.com/pvRJdWmBi6

— Joseph duffy (@Duffy_MMA) July 14, 2015
Like the Holohan-Lee fight, this one is very much a strong, hard fighter against a sleek and smooth technician. In this case, the Brazilian is the former. Jorge is a blackbelt in Brazilian jiu-jitsu which nice trips and takedowns who is ultra dangerous on the ground with the rear-naked choke his favoured weapon. Standing up he is less effective but his power strikes from the outside do pack a fair punch. Duffy, on the other hand, is a much more well rounded fighter who really honed his stand up game in his time inside the squared circle after being a submission artist in his first iteration as an MMA operator. Now training at Tri Star gym in Montreal, Duffy's improvements will only keep coming. Expect this fight to be a really cracker on the feet with Jorge throwing hard as Duffy slips and rips. For Duffy it's important to keep this one vertical but if he can I think he should be able to get the finish.
FIGHT PICKS
Michael Bisping vs. Thales Leites – Leites bides his time, gets the finish
Evan Dunham vs. Ross Pearson – Pearson via KO
Joseph Duffy vs. Ivan Jorge – Duffy dominates and gets the KO
Joanne Calderwood vs. Cortney Casey – JoJo shows her real ability, wins the decision
Leon Edwards vs. Pawel Pawlak – Edwards impresses again, wins via KO
Leonardo Mafra vs. Stevie Ray – Ray via decision
Paddy Holohan vs. Vaughan Lee – Turns into a magic ground fight, Holohan gets a sub
Ilir Latifi vs. Hans Stringer – Latifi via unimpressive decision
Mickael Lebout vs. Teemu Packalen – Packalen
Paul Redmond vs. Robert Whiteford – Scrambles end in a Redmond toe-hold
Marcus Brimage vs. Jimmie Rivera – Brimage wins a decision
Chris de la Rocha vs. Daniel Omielanczuk – First round KO to DO
BET OF THE WEEK
I'm going with Leites via TKO/KO at 5/1
START TIMES
Early Prelims – 3pm on Fight Pass
Prelims – 4pm on Fight Pass
Main Card – 6pm on Fight Pass