Robbie Lawler vs. Carlos Condit set for December 5th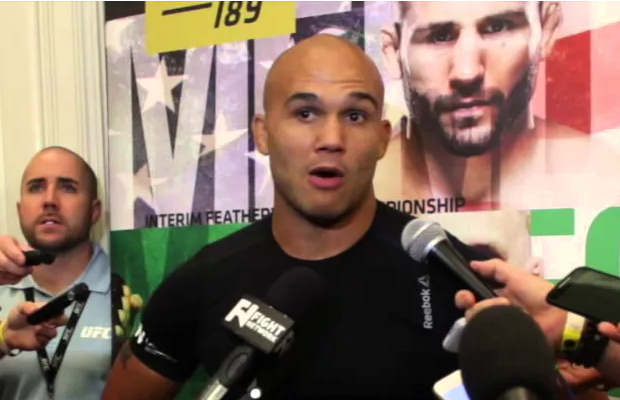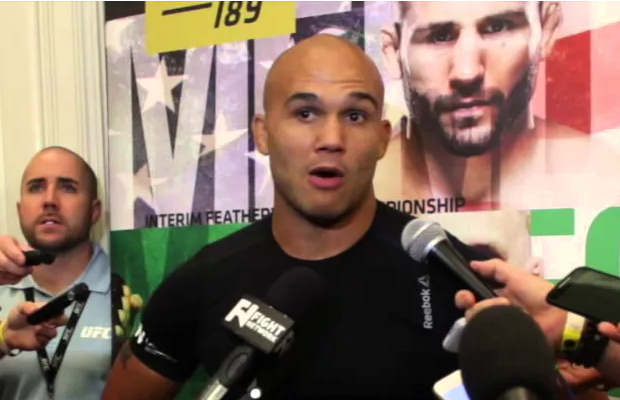 After arguably the best UFC welterweight fight in history at UFC 189 between Robbie Lawler and Rory MacDonald two weeks ago, the champion will be quickly back in action again as today news broke today that Robbie Lawler will defend his title against Carlos Condit in Calgary, Canada on December 5th at UFC 194. The news was first reported by Jeremy Botter for Bleacher Report.
One last bit of breaking news before bed: Robbie Lawler vs Carlos Condit and Tyron Woodley vs. Johny Hendricks are happening.

— Jeremy Botter (@jeremybotter) July 23, 2015
A former interim UFC welterweight champion, Carlos Condit is somewhat of a surprise choice as number one contender with #1 ranked Johny Hendricks currently unmatched. Nevertheless Condit, who proved he was back to his best with a win over Thiago Alves following a knee injury, will pose a tough striking challenge to Lawler in what should be an extremely exciting fight.
For Lawler it will be the second defence of a title he won from the aforementioned Johny Hendricks and another chance to fully establish his reign as the true incumbent to that of long-time champion Georges St-Pierre.
With this news speculation now moves to when Conor McGregor will fight Jose Aldo for the unified featherweight title after YahooSport reported last week that the UFC were targeting that fight for December 5th in Cowboy Stadium. With that date now in use for a pay-per-view event, the UFC will need to find a new home for what looks like being its biggest fight ever.
Stay tuned to SevereMMA.com for all further developments.