Five For Fighting: Who To Get Excited About This Weekend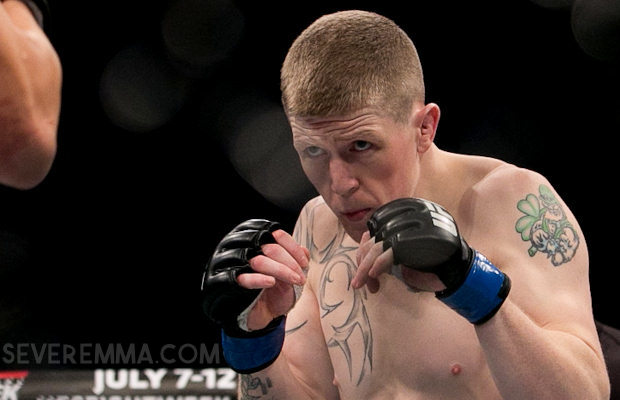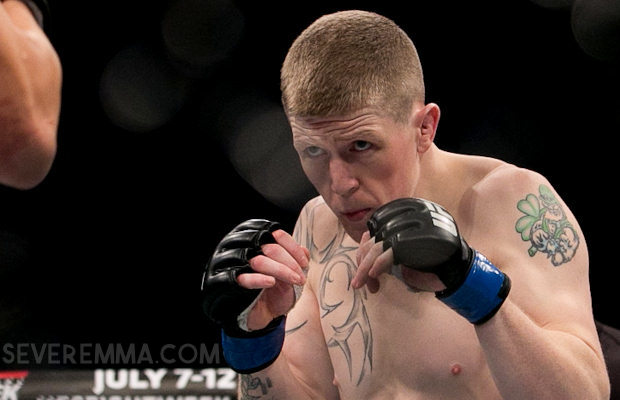 As fans of the greatest sport in the world we are constantly spoiled with great characters, great events and great fights. This weekend, though, is something special in itself. There aren't really any major stars on show but some of the stories that could be told and journeys that could be altered over the next few days are fascinating to think about.
Paul Redmond
I might be a little biased here as an Irishman writing about another Irishman on an Irish card but the return of Paul "Redser" Redmond has been something I've been longing for for a while.
Although he probably wouldn't admit it himself, Redser didn't have the chance to show his real level in the UFC after losing to Mirsad Bektic and Robert Whiteford at featherweight.
Now back at lightweight and fighting Chris Stringer this Saturday on BAMMA, Redmond will come back from over a year out with something to prove. For me, he has a long career ahead of him at the top level and this should be the kickstarter for that. Improvements to his game were always only a matter of time and now the time has come.
Paddy Pimblett
Another man who undoubtedly has a big career ahead of him is Paddy Pimblett. The Liverpudlian featherweight is fighting on Cage Warriors this weekend for the 145 lbs strap most famously held by Conor McGregor and the comparisons between the two are impossible not to make.
He is a brash, loud, funny entertainer who can fight extremely well and is on the verge of making his way to the UFC. After missing weight in his last fight it's a huge must for him this time. If he does that and wins his fight I'd be very surprised if Dana White didn't come calling.
Dave Fogarty
This one is personal.
As many of you know Dave is the SevereMMA photographer and will be fighting as an amateur for the first time on Irish soil this weekend at BAMMA. But that's only the half of it.
Firstly, he has meddled at both the European and world MMA amateur championships, secondly, he is the man who put the belt on Renan Barao back at UFC London and thirdly, he has the greatest nickname in MMA. Best of luck Yogurty Dave Fogarty!
Peter Queally
It's becoming a reoccurring theme in Irish MMA but the dissection of records is constantly slowing the signing of guys to the big show. First it was Neil Seery, then it was Artem Lobov and now it's Peter Queally.
And although Queally does have a lot of decision wins on his record, nearly all of his performances have been very good and against worthy opponents. In Joe McColgan, he'll have another of those on Saturday night. A win would see him move to a 9-2 record, a finish would surely see him in the UFC.
CM Punk
Last, but not least, is CM Punk. Although he has gotten plenty of stick from myself and others over the last two years, you have to admire the way he has gone about this.
He went from a man who was called a fake fighter to man who was vilified for wanting to fight for real. It was literally a no win situation for him (apart from the pay check which he didn't really need) yet he has still stuck to it.
It might have looked it at the start, but this isn't a guy who is jumping in on a whim to try MMA. He went through the criticism, multiple injuries and two years of training go get to Saturday. He might not win, but you have to respect the man's moxy.
Honourable mentions : Ryan Curtis, Rhys McKee, Chris Fishgold, Alan Philpott