UFC Fight Night: Dodson vs. Lineker – Analysis. Picks. Betting Tip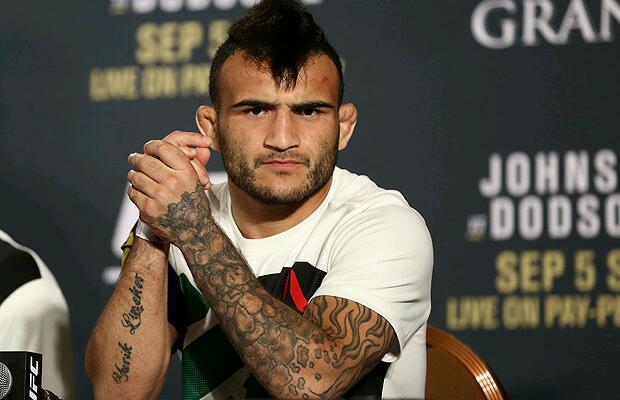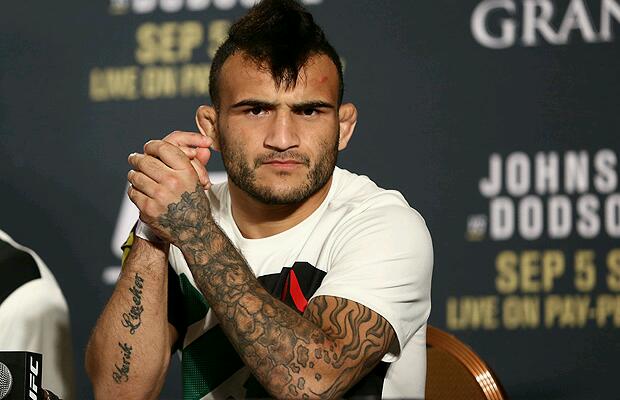 The gangster city of Portland, Oregon is the next stop on the MMA world tour as the Ultimate Fighting Championship takes its logistical juggernaut to the Pacific Northwest for their 96th Fight Night event.
Now usually this is the time of the week where I tell you about another mediocre card with a good headliner but that's not the case this time around.
On this card you have fun fights like Hacran Dias vs. Andre Fili, Tamdan McCrory vs. Nate Marquardt, Will Brooks vs. Alex Oliveira Loius Smolka vs. Brandon Moreno outside of the top fight.
The last of those, for me, is the one worth keeping an eye on despite the fact that Moreno is a short notice replacement for Sergio Pettis. At flyweight it has been a big struggle to get worthy challengers for Demetrious Johnson but with 'The Ultimate Fighter' currently deciding his next opponent, it gives a chance for the rest of that division to settle itself out and provide someone to test "Mighty Mouse."
Over the last 18 months or so Louis Smolka has already been doing that with a series of outstanding performances. He is a talented striker but he also mixes it up on the floor with one of the most pretty and effective jiu-jitsu games throughout the lower weights.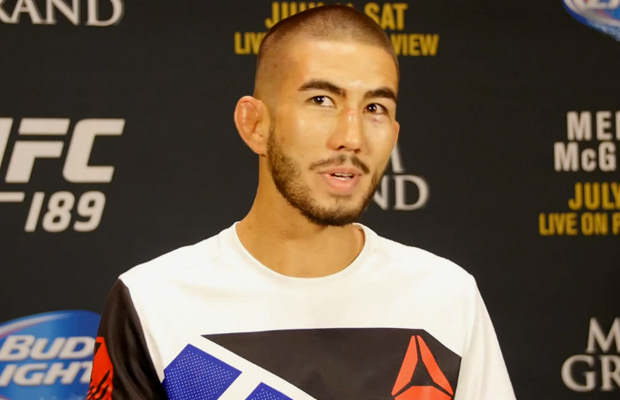 If previous Louis Smolka fights are anything to go by this one will be very exciting. I really think he is the best fighter at flyweight who has yet to compete against Demetrious Johnson. A win on Saturday night against a man with 8 wins on the spin should solidify that feeling.
Another (now former) contender for the crown of best flyweight never to have faced Demetrious Johnson is one half of the bantamweight main event on Saturday as John Lineker takes on John Dodson who himself has lost to DJ twice. With both men now ranked in the top-10 at 135 lbs it's Dominick Cruz rather Johnson that they are concerned with in the near future.
After starting out his fighting career in his hometown of Paranaguá, Brazil it took John Lineker 24 outings in organisations like Shooto and Jungle Fight to get his shot at the UFC. And although he lost his debut to Louis Gaudinot at flyweight, Lineker quickly became a fan favourite for his exciting style and knockout power.
Unfortunately, making weight was a huge issue and after three failed attempts in five fights Lineker moved back up to bantamweight around this time last year. Since then he has wins over Cisco Rivera, Rob Font and Michael McDonald and finds himself ranked at #4 in the world.
Like Lineker, Dodson also started out his career fighting in his near locality with many of his sixteen pre-UFC bouts taking place in New Mexico. Unlike Lineker though, Dodson entered the UFC via TUF in a season he won by beating TJ Dillashaw – a man who went on to win the UFC bantamweight title himself.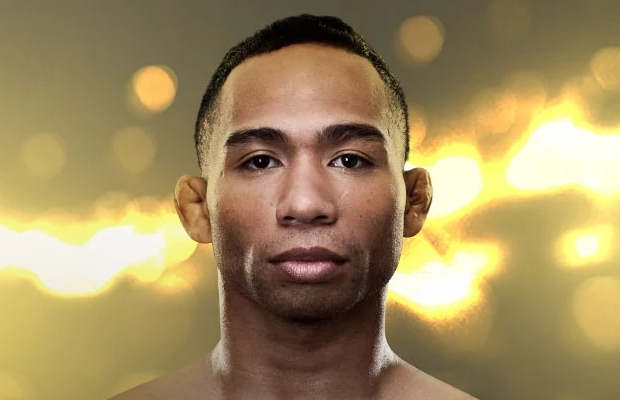 After that Dodson, who stands at a kind 5′ 3″, was always likely to move down to flyweight and did just that with two impressive wins over Tim Elliott and Jussier Formiga. Those wins earned him one of the aforementioned title shots against Demetrious Johnson while three more wins saw him get a second shot – both of which went the distance and against Dodson. A return to bantamweight earlier this year gave Dodson a fresh start and knocking out Manny Gamburyan in 37 seconds made the decision even more justified.
As fighters these are two of the most exciting in MMA today. Usually, people are either blessed with speed or power but not both. That's not the case with Johns Dodson and Lineker who mix rapid movement with exocet shots from the pocket.
Lineker especially has absolute gargantuan power for a man of his size. His right hand is constantly cocked and if it lands you're more than likely going face-first into the canvas. For Dodson, it's the left hand which does the damage but in a slightly different manner.
Lineker likes to set up his shots by throwing out jabs, feints and leg kicks before getting into range when he sees an opening. Usually the overhand comes first and it's followed up by a festival of hooks to the body and head when his opponents can't escape. He's not as speedy as many people on the outside but the ground he covers getting inside is almost unmatched.
Dodson conversely can be very hesitant on the outside at times and uses his speed rather than data-seeking shots to land. When he does attack it normally comes without warning and in the blink of an eye. Like Lineker, if he hits you once you can start getting prepared for the barrage which will follow.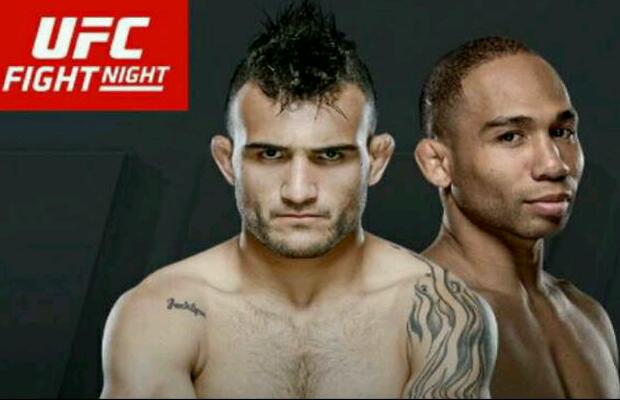 Outside of the power striking both men have relatively good offensive wrestling and jiu-jitsu but it's unlikely to go there for any long periods of time. If it does Lineker has a nasty guillotine which might come into play.
All-in-all I expect this to be striking match, but maybe not in the way people think. Dodson has an obvious speed advantage here which might lead to Lineker missing with lots of his power shots. If that happens he has been known to get frustrated in the past. Dodson's counters have also been a big part of his game lately so if he can get Lineker swinging wildly he can catch on the return.
Because of that, I'm taking John Dodson here but against John Lineker it only ever takes one clean shot to throw all the analysis straight out the window.
FIGHT PICKS
John Lineker vs. John Dodson – I'm taking the Dodson KO
Will Brooks vs. Alex Oliveira – Expect a better showing and a finish from Brooks
Joshua Burkman vs. Zak Ottow – Burkman decision
Louis Smolka vs. Brandon Moreno – Smolka to impress again with a finish
Hacran Dias vs. Andre Fili – Dias
Walt Harris vs. Shamil Abdurakhimov – Harris
Tamdan McCrory vs. Nate Marquardt – Barncat
Jonathan Wilson vs.Ion Cutelaba – Ion
Kelly Faszholz vs. Ketlen Vieira – Vieira
Luis Henrique da Silva vs. Joachim Christensen – Silva
Elizeu Zaleski dos Santos vs. Keita Nakamura – Santos
Curtis Blaydes vs. Cody East – East
BETTING TIP
Dodson via KO at 11/4
START TIMES
Early Prelims – 12:15am on Fight Pass
Prelims – 2am on Fight Pass or BT Sport 3
Main Card – 4am on BT Sport 3