UK MMA Fighters Predict – Alvarez vs McGregor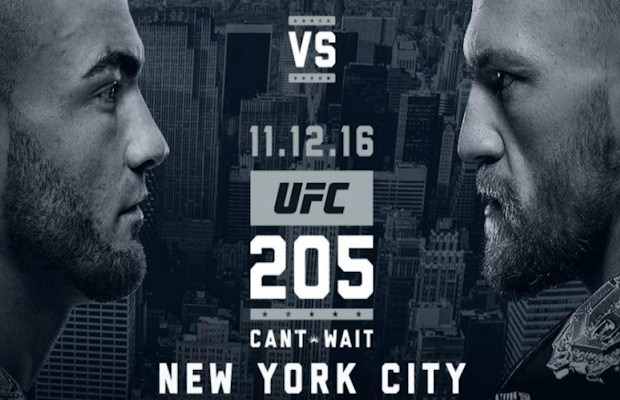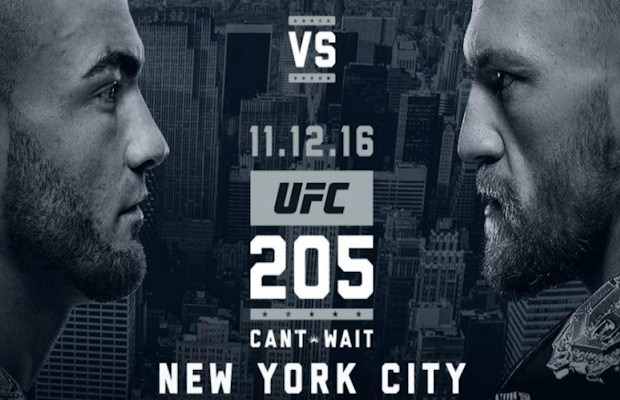 The UFC are set to make their long awaited and much anticipated debut this weekend in New York City with arguably the biggest fight in the sports history as the main attraction when UFC featherweight champion Conor McGregor takes on Eddie Alvarez for his UFC lightweight crown.
The main event is the first time two reigning UFC champions face each other and could see the very first dual weight champion crowned in the home of fight sports, Madison Square Garden.
Every time McGregor sets foot inside the Octagon he splits opinions down the middle in his own polarising style. Whether you want to see him win or lose, everybody is going tune in and everybody has got an opinion on what's going to happen.
So we caught up with a few UK MMA fighters to get their opinions and predictions on how the UFC 205 main event will play out.
Martin Stapleton:
"Conor by KO! Alvarez is a great Fighter but he needs 25 mins to grind out a decision where as Conor only needs 0.1 of a second to land a clean shot and its a downward spiral from there. I believe Conor will catch him in clean in round 1 or 2 and Alvarez's lights will go out with a few follow up shots."
Leon Edwards:
"I will go McGregor it's going to be a tough fight but think he's got the cleaner Striking and that will play a big part"
Linton Vassell:
"I think Alvarez as he is the complete fighter, he has heart and his ground game is what's going to get him the victory."
James Doolan:
"Conor wins on points probably 3 rounds to 2. I think Eddie is hittable and I also think he won't go to his wrestling to early and Conor will land that counter left hand on him frequently.
Eddie's a tough customer who has only been stopped with strikes once in 30+ fights if anyone's gonna knock him out its Conor,
I see Conor busting him up but toughness and the occasion will get him through to the final bell. It's a great fight, I think a lot of people aren't aware of and don't remember how good Eddie is, but he will bring the best out of Conor."
Jimmy Wallhead:
"I really don't know I think Alvarez to be honest, think early on Conor could do it but longer it goes Alvarez might get him down and wear him out"
Scott Askham:
"It will be a close contest very similar to the Chad Mendes fight (Eddie edging it early on) But think eventually Conor will clip him and end the fight"
Brendan Loughnane:
"Conor first round Alvarez is too stiff. Conor will control the range and shut him down like cowboy did"
Yannick Bahati:
"Eddie is banking on Conor's ground game being weak but his gym is full of grapplers so I think he'll do well on ground. I see Conor winning before round 3."
Luke Barnatt:
"I think Alvarez is a guy who always finds a way to win, is very big and strong for the weight and holds the kryptonite for Conor which is in his wrestling, we saw that in the Chad Mendes fight.
Conor is very cool on the mat and can wait it out, but there's no denying he will struggle with the takedowns of Eddie, it comes down to if he can make the time he will get on the feet count. Eddie has a very simple robotic but effective stand up game, and when he lands its with extreme power.
I believe it'll be a fight that goes into the deeper rounds and if Conor hasn't dealt with his cardio issues then I see him getting over whelmed in round 3,4,5 by the wrestling ability of Eddie, but we shall see if he can last that long to make it effective! I'm going Eddie in the 4th or Conor in the 2nd. Not sure that's allowed but they are my thoughts!"
Ed Arthur:
"McGregor by 3rd round KO/TKO his boxing and ring control are to sharp and the power will wear Alvarez down and I think most likely the ref will save him"
Paul Craig:
"I have gone against McGregor every fight and he has won. I'm going to do the same for 205 Alvarez will be to much for him, Bigger, Stronger and great at grinding Opponents down"
Brad Pickett:
"Think Conor will win as his striking for MMA is very good, especially when he can control the range. Plus I think Eddie gets hit too much."
Danny Mitchell:
"Conor will win i think, the fight will play out on the feet, McGregor will land the cleaner shots and might even KO him."
Brett Johns:
"I love both fighters! I think it's going to be a good . I'm going with McGregor 1st round KO. My second option would be Alvarez 4th round TKO, but personally I'm with Conor on this one"
Rob Sinclair:
"Conor McGregor 2nd round KO I think, he's gonna catch Alvarez coming forward."
Marc Diakiese:
"I'll go for Alvarez just because he's an all rounder, he'll do what he did with Pettis."
Alex Enlund:
"McGregor KO, Alvarez gets hit to often and Conor hits too hard"
Tom Blackledge:
"Eddie is very, very durable but is also prone to getting hit a lot, especially in the earlier rounds, but can recover exceptionally well and is very well rounded. I would definitely give Alvarez the edge on the wrestling side and I think this is what he should be aiming for if he's wanting to get the victory.
I think if he can wrestle Conor earlier on and aim to fatigue him he can gain a stoppage or submission late on in the fight. But, I think Conor will probably get the KO pretty early on in the fight, that is when he is most dangerous and when Eddie is most prone to getting hit."
Arnold Allen:
"Conor's only chance to win this fight is with a knockout in the first half of the fight. If not I think Eddie will control the latter half and win by decision.
Chris Fishgold:
"Alvarez to win by grinding the first 3-4 rounds out. I just think his output is more than Conor's."