Norman Parke wants to be the man to lead KSW into Western Europe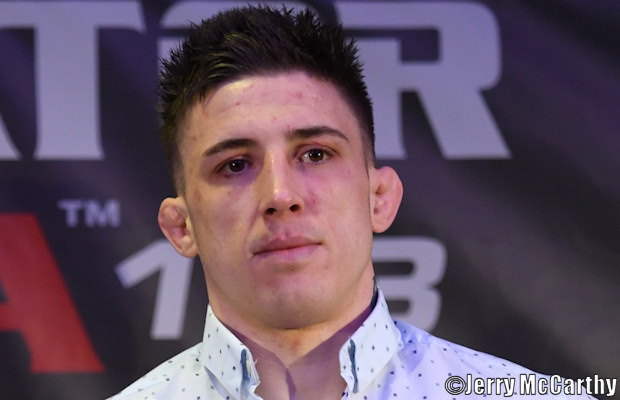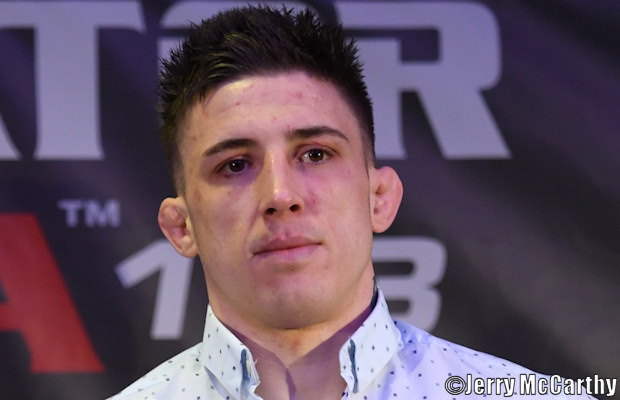 Norman Parke's BAMMA contract only restricts him to fighting under the banner in Ireland and United Kingdom.
While he still has one fight left on his current deal with BAMMA, Parke was able to sign on the dotted line to face one of the most highly touted fighters outside of the UFC, Mateusz Gamrot, at KSW's groundbreaking 'Colosseum' event on May 27, as the bout will take place in Poland's 60000-seat National Stadium.
KSW president Martin Lewandowski recently claimed that he would be looking to move the promotion into Western Europe in an interview with Sherdog.com. Previously, the promotion has put on an event in London that sold 9000 tickets back in 2015.
According to Parke, he sees a victory over KSW unbeaten champion Gamrot as the perfect way to allow him to pave the way for the promotion into the UK and Irish market.
"I've always been a fan of KSW," said Parke. "I like the way they promote their shows. The entrances are huge. I think they've got a great grasp on the entertainment side of things.
"They've put on shows before in the UK and they were very successful. They pulled in numbers that you'd expect for the UFC. In Poland, they pull more numbers than UFC.
"If (KSW) is looking to break into the UK and Ireland market I think I'm the guy that could help them bring their brand across to that part of the world. At the same time, I don't want to get too far ahead of myself. I have a feeling that the future is bright.
"If I beat this guy it's all eyes on me. To go in and to beat the promotion's champion, one of the best fighters in the world outside of the UFC, in his home country; it will be all eyes on me then."
Parke admits that his preparations for fights since his UFC exit have not been of the highest standard. Yet, with the thoughts of fighting one of the most popular fighters in Poland in front of a crowd of an estimated 50000 in Warsaw, the Bushmills man knows he will have to be in the best shape possible to pull off the win.
"Rodney text me the other day and told me that I really had to knuckle down for this one.
"To be completely honest, I really haven't put everything into my last few training camps. I did put a bit more work in for the Paul Redmond fight, but I was still just doing my own thing, at my own leisure. For this fight, the preparation is going to require a lot more dedication.
"I don't mind travelling away to fight the hometown guy, especially when it's a show of this size. The event is going to be massive. It will be the biggest show that I've ever fought on.
"This football stadium is going to be full of Polish fans that don't want to see my hand raised. I have to be the best I can possibly be.
"Stylistically we match up pretty well. He's not much of a striker. I don't see much of a danger in exchanging with him on the feet, he's more of a wrestler/grappler."
Although unbeaten Gamrot will likely be the favourite for the contest due to his impeccable record and home advantage, Parke believes he is the toughest test the submission specialist has faced. For that reason, the Bushmills man believes he will pull off the upset next month.
"I really have a good feeling about this. I knew if the fight was made that I was very capable of beating this guy. It was on, then it was off and then it was back on again. I don't know, I just think it's a perfect situation for me.
"People are saying this is the best guy outside of the UFC, but he has never really tested himself outside of the UFC. I've been out there fighting in different countries, fighting different styles from all over the globe and I really think I can push this guy into the trenches.
"If I can keep a good pace for three rounds I will dominate him."
After Poland's soccer team defeated Northern Ireland in the European Championships, Parke claims he will even the score for his country and hopes KSW will recognize an opportunity to rematch the championship duo as they look to move into Western Europe.
"Poland beat Northern Ireland 1-0 at the Euros. When I beat this guy it will be one each," he laughed.
"I'm all about being fair so if I do beat him I'll be more than happy to give him a rematch so we can settle it. That might be a perfect opportunity to bring it into the UK and Ireland for KSW.
"The pressure is all on him. Everyone wants this guy to send a big message and he knows he has never fought anyone of my caliber. He knows that and I'd say it's already playing on his mind."
@PetesyCarroll