Alistair Overeem vs Francis Ngannou official for UFC 218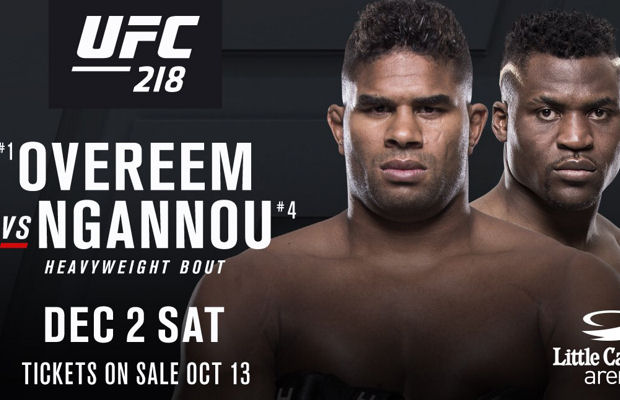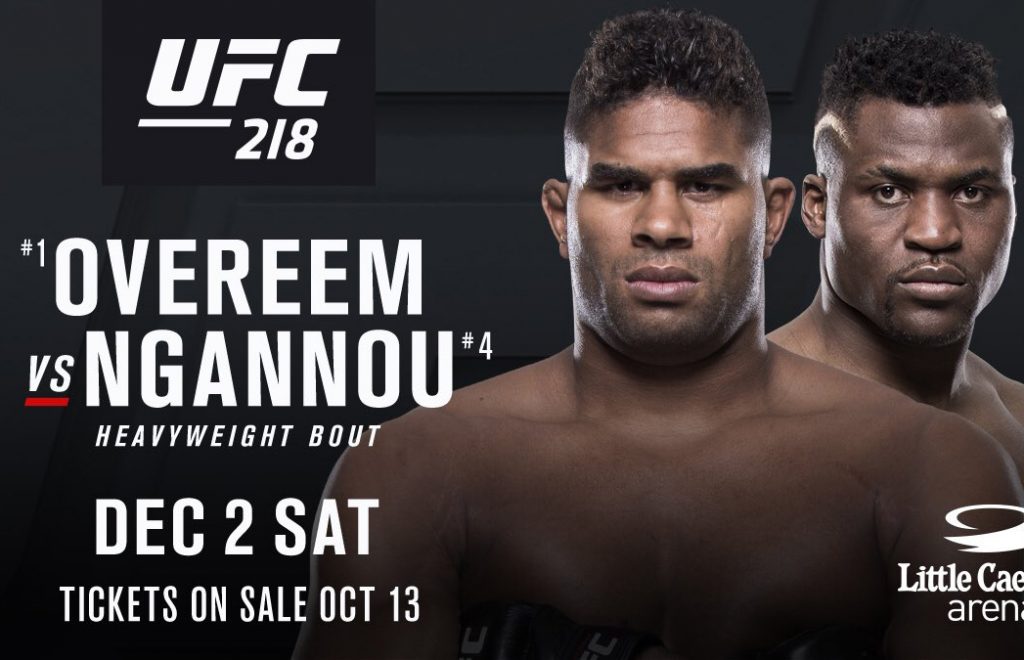 Tonight the UFC announced their return to Detroit, Michigan. UFC 218 will take place on December 2nd 2017 and will see a heavyweight showdown between Francis Ngannou and former K1 champion and UFC title challenger Alistair Overeem.
Ngannou was due to fight earlier this month at UFC 215 against Junior Dos Santos before the fight was pulled after Dos Santos was flagged by USADA for a banned substance.
Overeem last fought in June of this year where he won a majority decision over former UFC champion Fabricio Werdum.