KSW 51 Results and Review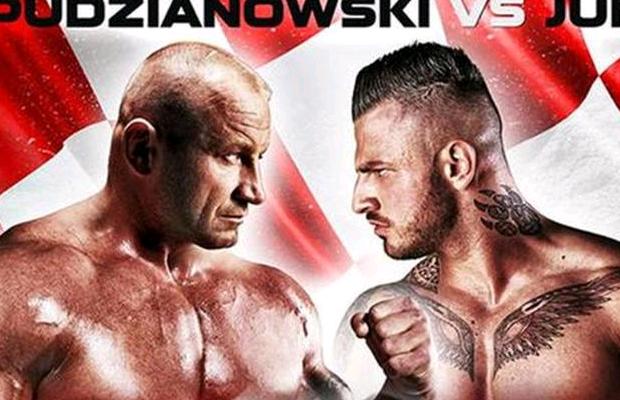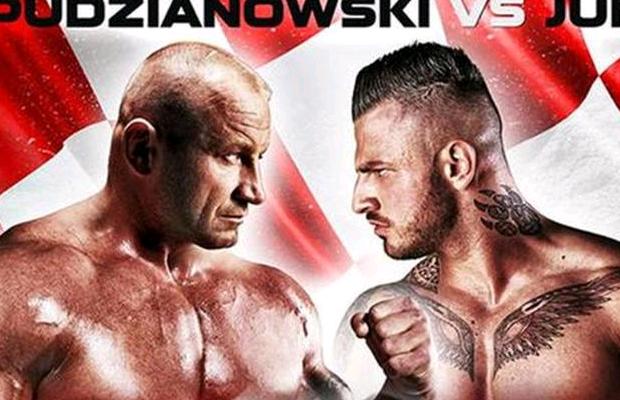 KSW 51 went down last Saturday with a fun, action packed crowd to a crowd of 11,000 in Arena Zagreb, Croatia.

Results:
Mariusz Pudzianowski defeated Erko Jun (RD2 TKO)
Jun impressed in patches and had Pudzian troubled with strikes on numerous occasions. It wasn't enough however as Pudzian landed numerous big takedowns, with the end coming in the second round when Jun ran out of gas, let Pudzian get into full mount and hit the ground and pound.

Borys Mańkowski defeated Vaso Bakočević (RD1 Sub)
Fight began with some fun exchanges, with Mańkowski eventually securing a takedown. Bakočević was able to escape however got caught in an anaconda choke shortly after and tapped out. Submission of the night.

Antun Račić defeated Damian Stasiak (Majority Decision)
Račić became the inaugural KSW Bantamweight Champion. The story of the fight was consistent throughout, Račić was able to land some big shots and followed through with takedowns and controlled position for most of the fight. He almost secured a bulldog choke in the 4th round. The only scare was a crank by Stasiak at the end of the 5th round.

Daniel Torres defeated Filip Pejic (Unanimous Décision)
This was an exciting fight. Torres was able to keep Pejic on the outside in the first and landing a late takedown. The next two rounds were closer for Pejic, but Torres kept hitting big shots, including a spinning back kick, and the Brazilian finished the strongest.

Ante Delija defeated Oli Thompson (RD2 TKO)
Delija ran right through Thompson. He landed a combo followed by a powerslam early on and almost secured a head and arm choke. Delija opened the second round with a big takedown and hit massive ground and pound to end it.

Cezary Kęsik defeated Aleksandar Ilic (RD2 Submission)
Kęsik pulled off an upset against The Joker. Ilic began with some good kickboxing but got taken down. After some good scrambles, Kęsik took the back, with Ilic able to defend. Ilic was more aggressive in the second round, throwing 4 body kicks in a row, the last ended with him being taken down again, having his back taken and tapping to a rear naked choke.

Ivan Erslan defeated Darwin Rodriguez (RD1 TKO)
Erslan didn't take long to finish this fight. Darwin got knocked down early and Erslan finished with ground and pound. Knockout of the night.

Roman Szymański defeated Miloš Janičić (Unanimous Decision)
Szymański started the brighter of the two with Janičić being saved by the bell at the end of the first. Janičić came back in the second and third rounds, but was not enough to sway the judges.

Krystian Kaszubowski defeated Ivica Truscek (Split Decision)
Truscek took this fight on hours notice. There were some fun scrambles on the ground, with Kaszubowski having the better of the grappling overall. Truscek almost completed a guillotine in the second. The grappling won the fight for Kaszubowski in a close contest. Truscek had a great showing for himself considering his preparation time.

Sebastian Przybysz defeated Lemmy Krušič (Unanimous Décision)
The card opened with a barnburner. This was all out action that went both ways, with the scores being 1-1 after two rounds. Krušič tired towards the end which swung the bout in favour of Przybysz. Fight of the night.