"It's our most established market," David Green on Bellator Dublin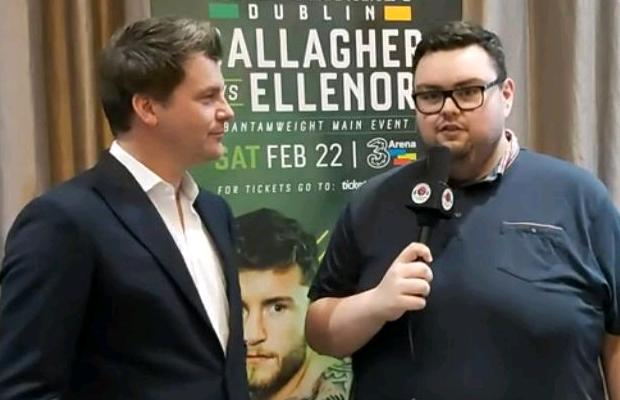 Sean Sheehan was speaking with David Green at yesterday's media day ahead of Bellator Dublin and touched on a number of topics.
"We fill out the 3 Arena which is great." Green said when asked about Ireland being the most important market in the region.
"I think what we've done with Ireland, it's our most established market for a regular return city, which is really good. It's kind of the model we've been following to bring big events here, you know, support the local talent and that has been a real success."
When asked about the current TV landscape and the fact that their current TV deal is set to expire Green gave a positive update, "Were just coming up to the end of this year so we are having our meetings now about all of our deals for next year and beyond."
"You will defiantly be able to watch it and we will make an announcement on how you can watch it soon." 
The Bellator Euro Series chief went on to talk about the sustainability of the 'Euro Series' on our shores, he also gives his take on bringing American talent over to compete in Europe. David also speaks about the difference between Bellator and Cage Warriors,  Aaron Chalmers and James Haskell's stint in the jungle and what the future holds for him in Bellator MMA. You can check out the full interview with Sean Sheehan below.