UFC 262 Preview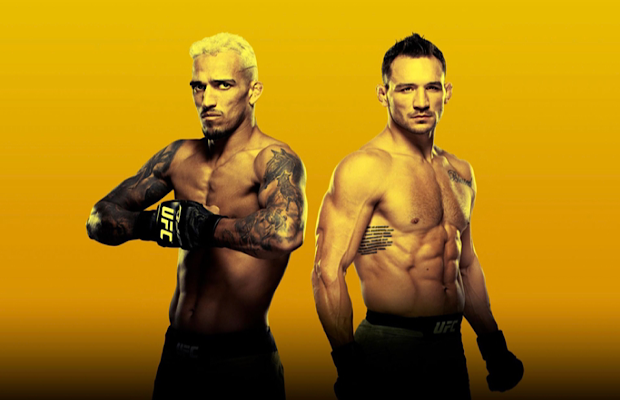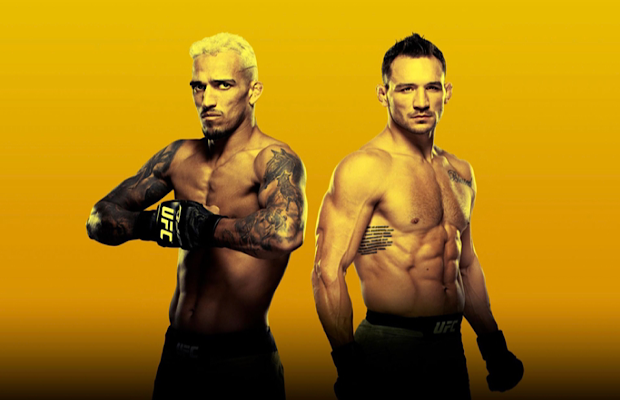 A new lightweight king will be crowned in Houston, Texas this Saturday night as Charles Oliveira (30-8) and Mike Chandler (22-5) lock horns to decide who will be the next 155-pound champion. Another lightweight tussle is marked down for the co-main event, Tony Ferguson (25-5) and Beneil Dariush (20-4-1) will go toe-to-toe in that encounter.

The main event is a cracking contest. Charles Oliveira is on a tear in the lightweight division, winning his last 8 fights, and he looks to be in the prime of his career. One thing that the Brazilian has to his favor in his fight style is the fact that he can throw with reckless abandon on the feet because he does not need to worry about being taken down. One would make the argument that Oliveira is more dangerous off his back rather that on the feet.
His opponent is the former Bellator lightweight champion Mike Chandler, this fight for the title will only be his second fight under the UFC banner. Chandler's all round game is one based off power. He possesses strong, powerful grappling but he would be foolish to want to take this fight down to the mat, at least at the early stages of the fight. "Iron" Mike also has the luxury of being able to knock out his opponents either hand. His devastating knockout of Dan Hooker in his last outing was outstanding.
Charles "do Bronx" put in an outstanding performance of his own in he last fight when he took out former interim champion Tony Ferguson. The domination of Ferguson on the mat raised many eyebrows and had fans calling for a title shot. Apart from that Oliveira has been steadily progressing his game, he has been looking better and better in each of his last eight wins.
The Brazilian has been known to buckle under the pressure in previous fights, earlier in his career. There have been no signs of mental frailty lately and it will be the job of Chandler to try expose some of those potential mental weaknesses on Saturday night.
This is a fight that I can see both fighters winning on any given night. I'm curious to see how Oliveira will react if Chandler lands some of his ferocious shots on the feet. I'm curious to see how Charles will react if his back is put against the wall in the early days of this fight. Will he fold like he has done in the past or will he adapt and overcome? The latter is what you need to do if you want to become world champion.
Mike Chandler knows what it takes and has an abundance of title fight experience but this will be his chance to prove that he does deserve to be there with the best of the best in the UFC. I think he has it in him to get the job done but he will need to fight the perfect fight. Oliveira will need to tread carefully on the feet with the power of Chandler, but you counteract that by fighting long. What Chandler needs to do is swarm his opponent, get close and land those big shots. This is a tremendous fight, and I can not wait to see how it all unfolds.
The co-main event is also a brilliant fight between two very violent, violent men. Tony Ferguson has lost his last two fights and rumblings around the MMA community is that he may be past his best. Those losses did come against top quality opposition but I feel bad loss here against Beneil Dariush would cement that opinion in stone. Dariush will have title aspirations of his own, and is currently riding a 6-fight win streak. Both him and Ferguson can mix it up on the feet, and on the mat and this has all the makings of being FOTN.
Former title challenger Katlyn Chookagian (15-4) will go to battle with Viviane Araujo (10-2) in the women's flyweight division. A featherweight bout between Shane Burgos (13-2) and Edson Barboza (21-9) is tremendous matchmaking and that fight will be entertaining from bell-to-bell. Rounding off the main card is a bantamweight scrap between Matt Schnell (15-5) and Rogério Bontorin (16-3). This fight was put together on short notice so both fighter opted not to cut the extra 10 lbs as they both normally fight in the flyweight division. I think that is a wise choice and will make for a better fight.

Check out all of the SevereMMA Staff Picks for the main card right here.
BJJ wizard Ronaldo "Jacare" Souza (26-9) will take on fellow Brazilian André Muniz (20-4) in the prelims headliner. One would feel another loss for Jacare would see him shown the door from the UFC's middleweight ranks. Stand-up specialist, Lando Vannata (11-5-2) will take on Mike Grundy (12-2), who is known for his grappling skills, that fight takes place in the lightweight division. Andrea Lee (11-5) and Antonina Shevchenko (9-2) are set to throw down in the women's flyweight division.
Jordan Wright (11-1) will square-off Jamie Pickett (11-5) in the middleweight division. Gina Mazany (7-4) and Priscila Cachoeira (9-3) are set to throw down on the early section of the prelims. Kevin Aguilar (17-4) will take on Tucker Lutz (11-1) in the featherweight division and Sean Soriano (14-6) and Christos Giagos (18-8) will open up the card on what is set to be a fantastic night of fights.
Main Card (BT Sports / ESPN+,10pm ET)

Lightweight: Charles Oliveira vs. Michael Chandler
Lightweight: Tony Ferguson vs. Beneil Dariush
Women's Flyweight: Katlyn Chookagian vs. Viviane Araújo
Featherweight: Shane Burgos vs. Edson Barboza
Bantamweight: Matt Schnell vs. Rogério Bontorin

Preliminary card (BT Sports / ESPN+, 8pm, ET)

Middleweight: Ronaldo Souza vs. André Muniz
Featherweight: Lando Vannata vs. Mike Grundy
Women's Flyweight: Andrea Lee vs. Antonina Shevchenko
Middleweight: Jordan Wright vs. Jamie Pickett

Early preliminary card (ESPN+ / UFC Fight Pass, 6:30pm ET)

Women's Flyweight: Gina Mazany vs. Priscila Cachoeira
Featherweight: Kevin Aguilar vs. Tucker Lutz
Lightweight: Christos Giagos vs. Sean Soriano