Cage Warriors 123 Preview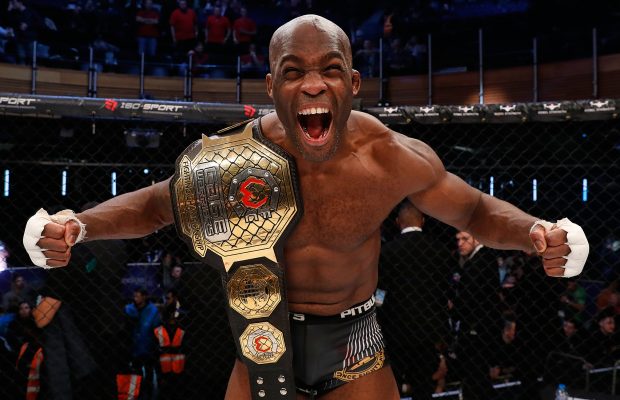 Cage Warriors return to London's iconic York Hall for their fourth Trilogy series. The first card goes down this Thursday evening. Cage Warriors 123 features a lot British talent, with a few fighters from further afield.
The phenomenal Birmingham based knockout artist Nathias Frederick (9-2-1) is putting his CW Middleweight title on the line against Next Gen Liverpool's Matthew Bonner (9-6-1). This will be Frederick's second defence of his crown and he has eyes on earning a spot in the UFC. Put simply, this man hits like a truck. He doesn't usually hang around for the judges to make a decision. Bonner is as tough as they come. He's in the form of his career, riding high on a three fight win streak. His grappling and submission games are very strong and is likely his key to victory. He's no slouch on the feet and he's super durable which opens avenues later in the fight.
A rematch between prospects goes down in the Middleweight division between Christian Duncan (3-0) and Will Currie (5-1). As you can see by their records, Duncan won the first instalment. It wasn't without controversy. Duncan rocked Curry with a flying knee, which started a sequence where he was beating Curry up. The referee stepped in just as it seemed Curry had seen off the worst of it and was grappling out of it. We get to run it back here. Game plans are likely the same. Duncan is a striker and wants to end it on the feet. Curry is a stronger grappler with a good submission game. Let's see if history will repeat itself.
Liam Gittins (6-2) is looking to bounce back from a defeat at the last trilogy. He'll take on Emrah Sonmez (11-3). Gittins is a natural finisher, both on the feet and on the floor. His path to victory is likely to be in the standing exchanges, where he can use his striking power to his advantage. Sonmez is a solid fighter with some good Muay Thai and some really slick submission skills. He's a real handful and Gittins will need every ounce of his experience to not fall for any traps.
Wales have a new name to cheer on as Aaron Aby (11-3-1) makes his CW debut. The Wrexham man will take on a CW mainstay in Sam Creasey (13-3). This fight will serve as the semi final in the Flyweight tournament. Both men are veterans of the scene and are well rounded martial artists. We know this will be a fast paced all action affair. If it stays on the feet, it could turn into a brawl. If it hits the deck, we could see some lovely scrambles. This should be a good bit of fun.
Mick Stanton (6-6) has had a rough go of it as of late and comes into his fight with George Smith (5-2) after losing his last three. We could be in for a grappling masterclass here. Stanton is a grinding wrestler and Smith is a submission specialist. Stanton needs to watch out for the chokes, with Smith particularly liking anacondas and D'arces. If he's going to get back into the win column, the neck has to be out of dodge. Smith lost his last bout and will be looking to make a statement here.
Manny Akpan (3-0) is a very promising talent out of SBG Manchester. Even though he's so early in his pro career, he's a very well rounded fighter. He can finish with strikes and submissions in a hurry. He'll face Scotland's Keir Harvie (3-1). I can see him come out to try and use his wrestling in this one. If he lands a takedown, he can use his ground and pound or his submissions. Akpan could put on a show here.
Omeil Brown (1-0) impressed on his debut at CW 121, snatching a guillotine win in the first round. He'll take on Welsh debutant Jack Tucker (debut). He's had a distinguished amateur career, coming through the IMMAF and CW Academy systems. He fights out of Shore MMA and like many of his teammates is a very good grappler that can mix it on the feet. This is an interesting matchup.
Adam Cullen (1-0) is a name to look out for. The highly touted rookie fights out of Next Gen in Liverpool. He got off to a flying start with a submission victory at CW 117. He is the latest prospect that's been put in front of Josh Plant (2-4). Those four losses on his record? Well, it was a murderers row (Justin Burlison, Kiefer Crosbie, George McManus and Mateusz Figlak). Both men start quickly, so don't expect this one to last very long.
Opening the card are Rory Evans (3-3) and newcomer Jimmy Fell (debut). Evans is going to want to take this to the mat where he can use some of his submissions. Fell was an amateur CW champion and gives up a sizeable experience advantage to Evans. This will be a tough fight to start his pro career.
Cage Warriors 123 is live on UFC Fight Pass from 19:00 on Thursday.