UFC 263: Calderwood v Murphy for Dummies: Do's & Don'ts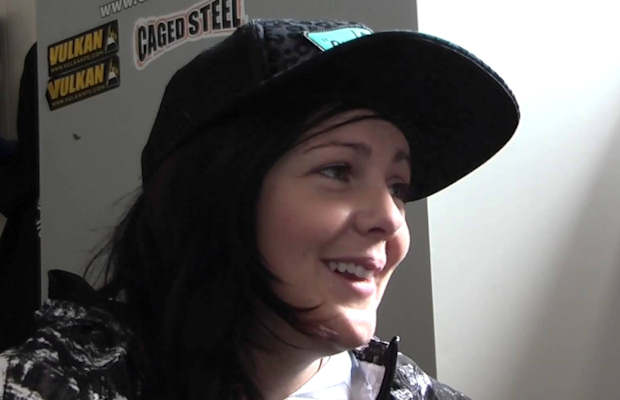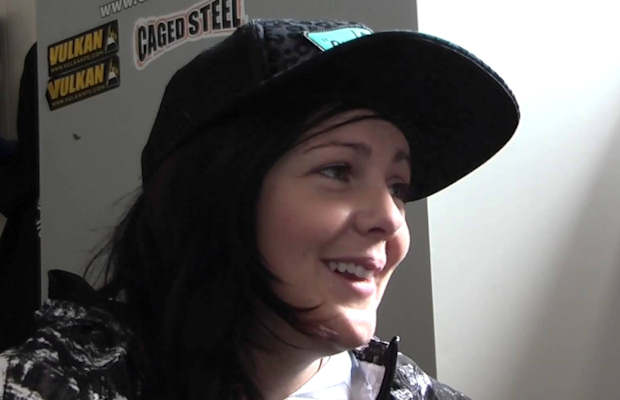 On Saturday night at UFC 263 we have a fight that will determine the next challenger for the Flyweight title; Joanne "JoJo" Calderwood faces off against the streaking former invicta Bantamweight champion Lauren Murphy. Murphy has won four fights in a row, hoping that adding a win over Calderwood to her resume will gain her the title shot she has been demanding for the better part of a year. As for Calderwood, the subject of this article, she is hoping to build on her unanimous decision win over Jessica Eye; which would put her on the first two fight win streak for the first time in two years and more importantly catapult her into her first ever UFC title fight. Today, I took a look at what JoJo has to do and more importantly AVOID doing to make sure she gets the win and more importantly a shot at the UFC Flyweight title.
Do: Apply pressure
Lauren Murphy has recently fallen in love with being an active striker, using a combination of volume, physicality and forward pressure to breakdown, wear down and overwhelm a number of opponents in her most recent run. Part of the success from that is that Lauren puts people on their backfoot that limit any athletic or technical advantages they have, this exposes a common limitation in 90% of mixed martial art fighters. The good news for Calderwood is that Murphy also has this affliction, which means that Jojo needs to press her; by forcing Lauren on the backfoot she would limit her ability to put real power on her shots, more importantly she limits her ability to put shots together which is really the crux of her game. By backing Murphy up she can expose the holes in Lauren's defense, effectively cutting her volume in half; as well as allowing her to limit Lauren's ability to set up entries for single and double legs. Most importantly if she can pressure Murphy to the cage it allows Calderwood to put shots together freely, dominate clinches with control and a variety of multi level strikes; as well as using takedowns as a consistent and impactful weapon that it can't be in free moving wide open cage exchanges. Calderwood has done this versus Jessica Eye, Valerie Letourneau, Andrea Lee and Ariana Lipski.
Do: Aggressively Counter
As previously stated, Murphy likes to use physicality, cardio, volume and pressure to win fights for her; has never been the most technical or devastating striker or wrestler as a fighter. So these other traits lay the foundation for her success or lack thereof as a fighter; versus a certain caliber of athlete Murphy can tend to struggle, versus another she tends to flourish. Jojo is not much of an athlete at all, meaning it's hard for her to turn fights around when she is getting the worst of it; as previously stated JoJo needs to pressure Lauren to really exploit her limitations as a striker. But to do that she has to find ways to stop her from building momentum on the feet, which ultimately leads to her building momentum via clinches, bodylocks, or shots. The best way to do that is aggressively counter her, and when i say counter i mean footwork, strikes and attempts at wrestling. Murphy doesn't excel in regards to transitioning between ranges in a technical sense; but strategically what she does is very sound. Jojo must assert her long range weapons i.e. the jab, 1-2, front kick early and often to stop Murphy's pressure, to limit her ability to get to her spots and ultimately open the door to her having to step back, reset. Which sets Calderwood up to push her back and eventually get clean entries into clinches or into double legs. It also allows her to make her size and strength a factor that can assist in wearing down Lauren and allowing her to maintain control, or better yet take over the fight. JoJo has successfully done this in spots versus Calvillo, and successfully versus Jessica Eye and Arianny Lipski.
Do: Attack the body
Calderwood is no one's iron woman, not in pace or in activity; nor is she a dynamic striker in any sense of the word, to navigate those two very real physical limitations. She is going to have to actively attack Lauren's legs and torso, take the spring out of her step will hinder her mobility, rob her of her power and whatever explosiveness she has. Which makes her offensive striking less of a factor, her ability to get (And more importantly maintain control) takedowns, as well as her ability to take advantage of her rather prodigious grappling chops. Calderwood can't escape being tied up, taken down, pushed against the cage or hit; what she can do is focus her attack on areas that allow her to minimize how much impact those things have; by compromising her gas tank, her aggression and her base.
Don't Start Slow:
Calderwood has made fights that should have been easy, tougher than they should have been and have lost fights that she should have won, not because lacks experience, durability, physicality or skill. But because she tends to start off slow, offensively and defensively; it gets her put on her heels and punished or it gets her being overly aggressive in her attacks that gets her countered, taken down and worked over. Calderwood needs to control the pace, both her own and her opponents and the first step to that is coming out sharp, coming out ready minimizing the openings she provides Lauren and maximizing the openings Lauren provides her. The fact of the matter is there have been more than a few fights that have been made tougher than they should have been because she came out a half step slow, there have been numerous one sided losses that could have been wins because JoJo took a round or two to find her rhythm and assert herself offensively. Letting herself be outstruck, outgrappled and bullied on numerous occasions as a result of slow start; as seen versus Cortney Casey, Mayrana Moroz, Jessica Andrade and Jennifer Maia.
Don't Follow Murphy:
Calderwood historically fights best coming forward; but oftentimes she tends to follow her opponent, not cutting off the cage, not setting up her pressure with strikes; merely walking after them throwing strikes with no real rhyme or reason. This exposes her to open cage exchanges where her lack of footspeed and fluidity that results in her getting out positioned due to the aggression she shows in trying to make up for the physical tools; which results in her walking into counters, or being out positioned and having to give chase all over again. JoJo needs to pressure, not follow; mindless aggression won't get it and rarely ever has in her career, it surely didn't versus Chookagian and Calvillo.
Don't get into wrestling/grappling exchanges:
Calderwood is effective as a wrestler and even as a grappler; but in these regards she is only functional at best, she lacks the athleticism and depth of skill necessary to survive in, much less thrive in extended grappling exchanges where fighters are chaining together submissions, and constantly scrambling to escape bad positions, gain advantageous positions or regain positions. Not only does JoJo lack the nuance and versatility in both her wrestling and grappling; she also lacks the cardio and explosiveness necessary to do any of the things I mentioned previously. She is best when using her size, strength and physicality to gain and maintain position to make up for her very real limitations in regards to technique and physical ability. Jojo is a juggernaut when she can assert herself and establish a base; but when she can't secure a position, when she can impose her physicality she can be outworked, out maneuvered and ultimately finished as she was versus Andrade, Moroz, and Maia. Its best JoJo if unable to establish control, merely reset and restart rather than fighting out of character or out of pace and being punished for it.
Do not get stuck in the boxing range:
Murphy isn't great in the pocket; but Calderwood's ventures in that range have been disastrous versus a myriad of opponents, with a wide range of physical tools or dimensions. It's not her power or even her chin that fails her, so much is a lack of hand speed and quickness that ends up with her getting beat to the punch or unable to slip, block, roll with shots or the footspeed to angle/pivot away. Whether walking through to gain a clinch or exiting when unable to establish position in a clinch, Calderwood tends to be uniquely vulnerable; she needs to be at range to be effective or in tight to be effective, hanging out in that spot has historically gotten her dinged up and even with her growth as a fighter it still remains the most vulnerable aspect of her standup.
On Saturday night we will have a fight that will have huge implications for both fighters, for Murphy its a long awaited and most likely last gasp at having a chance to a)be an elite fighter and b) challenge for a title; given her age and the increasing depth of the division she will NEVER have a better opportunity. For Calderwood, it is yet another opportunity to reach the position so many had her pegged for when she first entered the Ultimate Fighting Championship; in many ways this is a crossroads fight that will determine not just the career arc of the fighters involved but that of the division.
Schwan Humes a podcaster, writer, martial artist and combat sports strategist/scout is now a published author having contributed an essay to Chris Rini's: Fine Art of Violence Volume Two