Famous UFC Stars That You May Know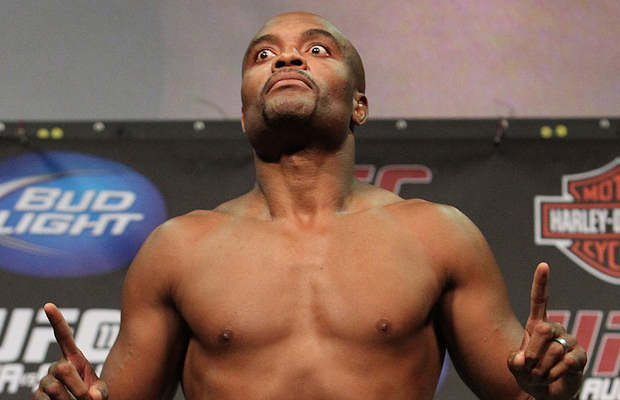 Introduction
The Ultimate Fighting Championship attracts some of the toughest athletes with the biggest egos, so it makes sense that you've probably heard of some. Here's a rundown of nine larger-than-life fighting stars who have competed in UFC events. Some are retired while others are in play right now, so you could bet on them when the next UFC event rolls around. If that's a possibility, you should learn more about UFC odds.
Anderson Silva
Anderson Silva is the man who holds the longest title reign in UFC history – 2,457 days. That's six years, during which he has defended his middleweight title ten times over. His submission victories and his willingness to wind up a front kick saw him through every one of those challenges. While that's impressive prowess, he did tend to toy with those he fought instead of putting an end to the fight, especially if he felt disrespected by the opponent.
B.J. Penn
During his prime, Anderson Silva was asked who the best fighter of all time was. His response was to name B.J. Penn. Unfortunately, Penn was one of those fighters who stuck with the sport after he started to get rusty. While none of us can fault that kind of dedication to such an intense sport, it has resulted in a seven-fight losing streak that may make younger audiences confused as to why he's on this list. Make no mistake, he was regarded as one of the best fighters in the sport and has been credited by Dana White for establishing the UFC's lighter divisions.
Chuck Liddell
Chuck Liddell is similar to Penn in that he has seen better days. A 2009 UFC Hall of Fame inductee, Liddell is best known for his aggressive UFC title reign where he dethroned Randy Couture and then beat back the challengers. Liddell is also one of those UFC fighters who managed to break out of the MMA sphere, starring in movies and television shows that have garnered him recognition from non-MMA audiences.
Conor McGregor
Here's a fighter that's enjoying a lot of popularity right now. Whether you believe he's leading a new UFC generation or he's a braggart, it's indisputable fact that he has beaten two of the greatest featherweight fights in the sport – Max Holloway and Jose Aldo. He has also won the lightweight title and put on great shows against Nate Diaz and Khabib Nurmagomedov, guaranteeing a good show no matter if he wins or loses.
Jon Jones
Jon Jones is still the youngest champion in UFC history, an accolade that doesn't seem to be leaving him anytime soon. Throughout his twenties, Jones was on the warpath and carved his way to the top in what is considered one of the greatest in the sport. Nowadays, the unbeaten fighter (only one loss by disqualification) is trying to move from light-heavyweight to the heavyweight division.
Khabib Nurmagomedov
Another unbeaten fighter in his UFC appearances, Nurmagomedov boasts wins over Conor McGregor and other UFC legends and was the longest UFC lightweight champion, retiring in March 2021. He's not a well-rounded MMA fighter but his distinct focus on grappling has served him well throughout his career.
Randy Couture
Randy Couture is a classic UFC legend who took home the heavyweight title back in 1997. After a few successes and losses, Couture moved down a weight class and then became a two-time light heavyweight champion. He has won UFC titles six times throughout his career. This solidified him as a legend and he has also starred in many movies, notably the Expendables series, achieving some recognition from non-MMA crowds.
Ronda Rousey
Boasting a stint as a UFC fighter and a WWE wrestler, Ronda Rousey was the first recipient of an Olympic medal for judo in 2008. Since then, she honed her skills and became the UFC bantamweight champion and set the record for most title defenses by a female fighter. Ten years later in 2018, she was the first woman inducted into the UFC Hall of Fame. Like Couture, her many firsts and her film roles in The Expendables 3 and Furious 7 have given her fame outside of the UFC.